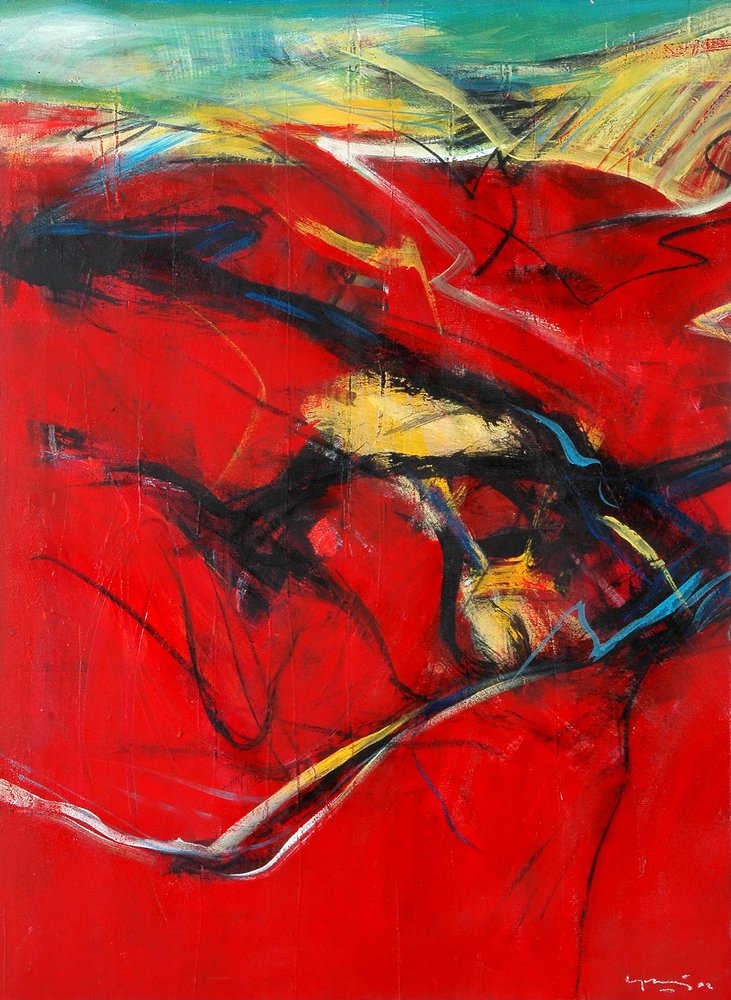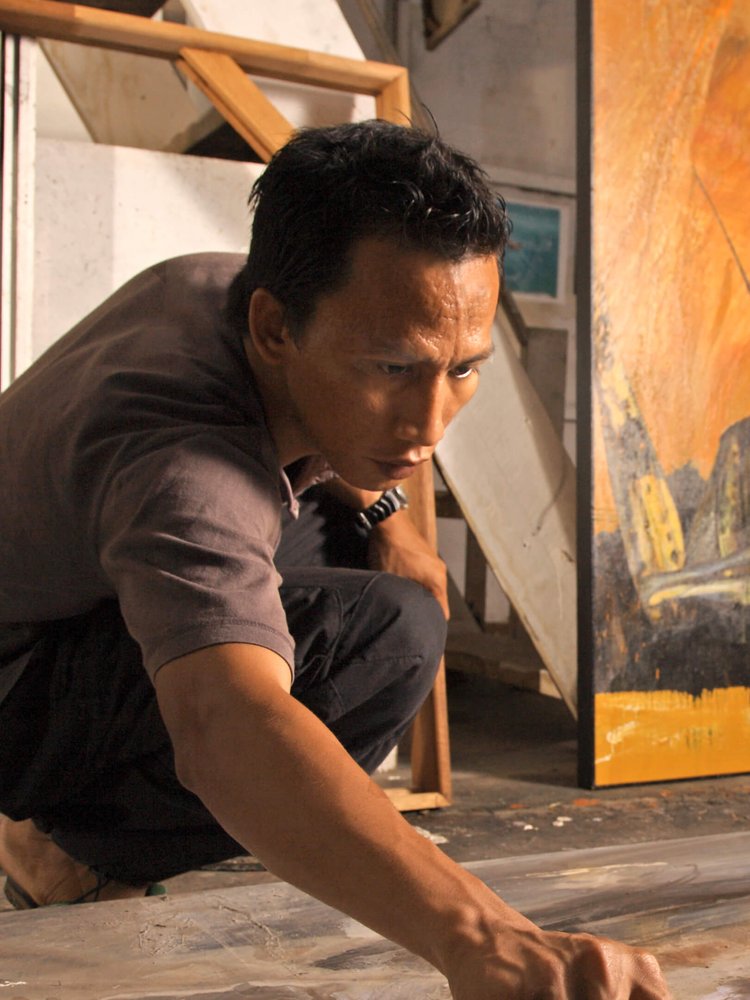 Yusri Sulaiman
Year of birth: 1977
Origin: Perak, Malaysia
About the artist
Taiping-born Yusri Sulaiman professes to an innate interest in art and followed a natural career progression by taking part in local art competitions and painting murals in school. The former student of SMK Dr Baharuddin then proceeded to UiTM. His teachers included established artists like Jalaini Abu Hassan, Awang Damit, Ahmad Shukri, and Yusof Ghani. He was especially close with the latter, who took him, and some other UiTM graduates, under his wing.
The young artists moved into an annexe behind the senior artist's home to assist him with his paintings. For Yusri, this unofficial mentor-apprentice relationship lasted three years. He retains a close relationship with Yusof Ghani until today. Naturally, Yusri's own works during this time mimicked the expressionist flavour of his mentor's. Works such as Kemelut (2001) and Kemelut Muara 5 and 14 (both 2002) are good examples.
These abstract works from the early Noughties feature charged lines and resemble Yusof Ghani's infamous Tari series of the 1980s.
It wasn't until 2003 that Yusri clearly came into his own, with paintings that bore his own style. These works saw the artist revert to the standard composition of portraiture, with a single subject posed against a background. In Yusri's case, wild animals take centrestage.
Ape (2003), for example, features an albino gorilla against an abstracted background (the dregs of his previous efforts). Panda (2004) is not dissimilar. Both paintings are commentaries on the fate of these animals; their lives – in captivity or in the wild – are at the mercy of humans and their thirst for development.
Complementing these paintings are portrayals of the orang asli (original people, or, indigenous people). Figures are based on photographs or the artist's own observations. Like his earlier paintings of animals, Yusri has contrasted the realism of the figures with abstract swaths of colour.
Sekul (2005) illustrates this well. These paintings are not to be taken as ethnographic studies of the orang asli. They are never portrayed in full-length or with substantial markers of their identity. Instead, these paintings are expressions of Yusri's own thoughts on this marginalized group.
They are also loosely based on his own childhood and fondness for nature.
Figures are tightly cropped to emphasis facial features. This is displayed well in Tok Batin (2005), where the wrinkles and lines on the face of the old village chief (sometimes seen as shaman) bring out the character of its subject. Overall, there is a forlorn quality in the works as Yusri laments their plight, as their homes and cultural roots are constantly under threat. However, in 2009, years after these works first appeared, the artist adopted a realist tone, stating he is fully aware that even this segment of society is catching up fast with developments. They are no longer as abject as we once perceived them to be.
Yusri looks up to artist Amron Omar, whose seminal examinations of the figure (chiefly Malay men practising the traditional martial art of silat) is most inspiring. And, the late Noughties have seen Yusri shift towards mixed media works, incorporating collage onto the canvas.
His chief sources of inspiration have been the works of American Pop Artists, RB Kitaj and Robert Rauschenberg, and the figurative painter, Francis Bacon.
Education
2000Bachelor Of Fine Art
Universiti Teknologi Mara (Uitm) Malaysia
Artworks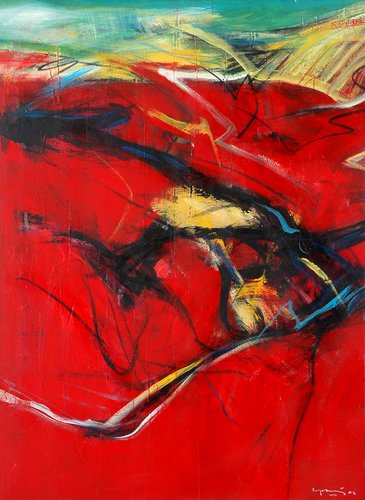 Kemelut Muara 5 (2002)
Yusri Sulaiman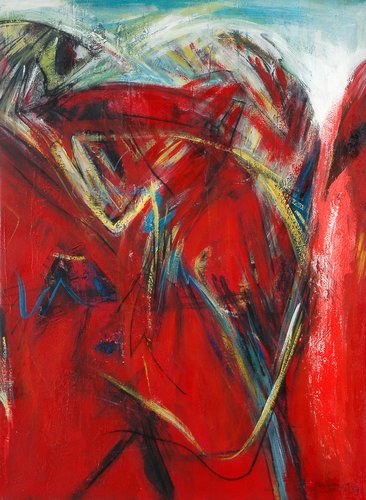 Kemelut Muara 14 (2002)
Yusri Sulaiman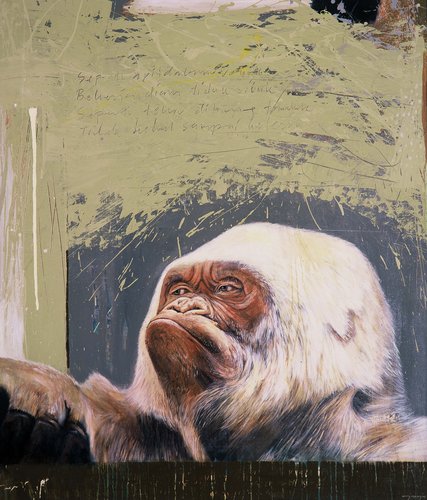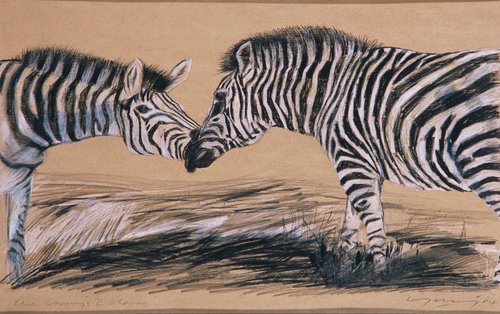 Zebras (2003)
Yusri Sulaiman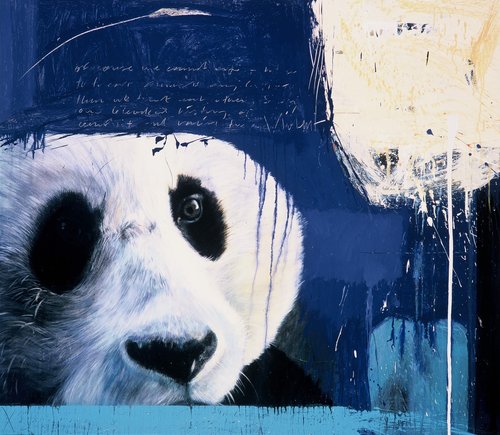 Panda (2004)
Yusri Sulaiman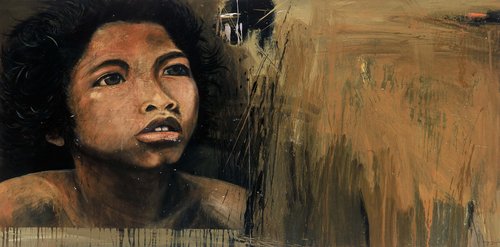 Tasadan Boy (2005)
Yusri Sulaiman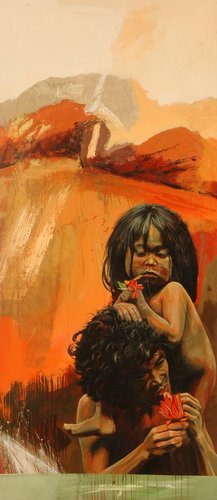 Kantan (2005)
Yusri Sulaiman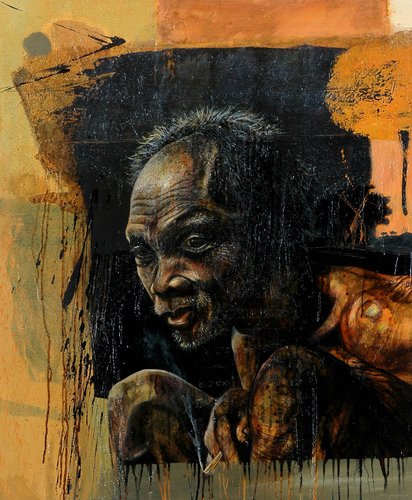 Tok Batin (2005)
Yusri Sulaiman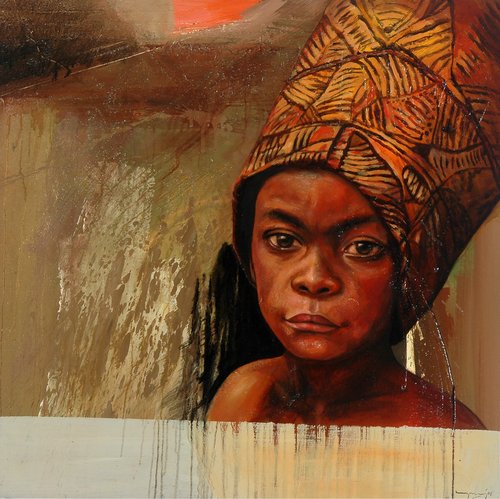 Sekul (2005)
Yusri Sulaiman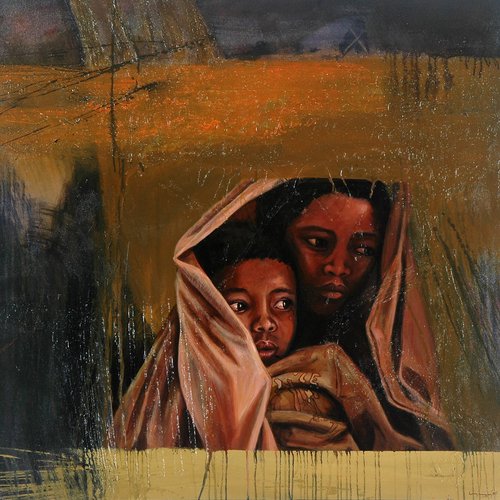 Anat = Waiting (2005)
Yusri Sulaiman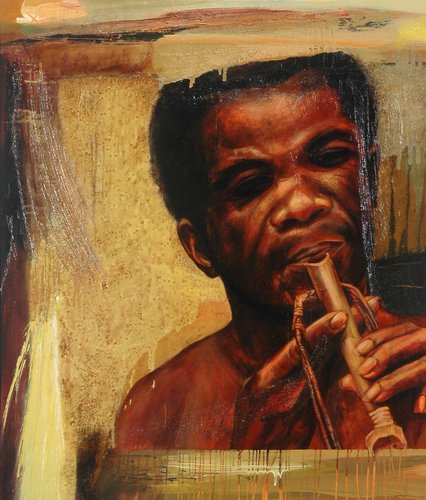 Dula (2005)
Yusri Sulaiman