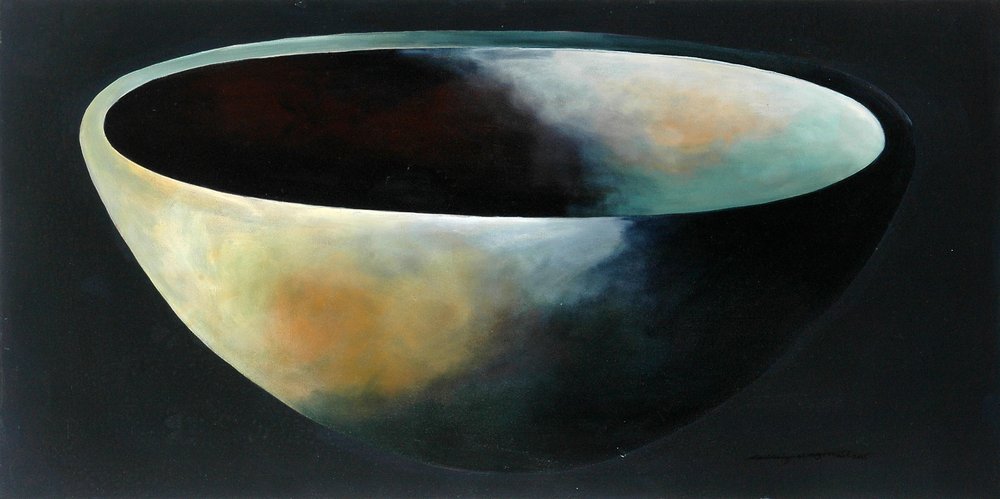 Umibaizurah Mahir
Year of birth: 1975
Origin: Johor, Malaysia
Young Contemporaries
13 Artworks
About the artist
Unique in Umibaizurah Mahir's repertoire is a series of paintings, that features still life of bowls, illustrated in Recipe 5 (2005). Still life of bowls may seem innocuous, but they point to Umi's main technique in ceramics playing on highlights and the effects of shadows on form. Umibaizurah, or Umi as she is often referred to notes a small number of Malaysian artists working exclusively in this medium in the past.
While artists such as Yeoh Jin Leng set a point of reference for ceramic works, many were multi-disciplinary and did not focus solely on the medium. Umi a full-time artist since 2004, remains one of the first committed artists to develop this medium within a contemporary framework. Ceramics, after all, can erroneously be viewed as traditional and unappealing. Local art circles favour the utilitarian and functional qualities of paintings derived from the West.

Umi has altered perceptions of ceramics using multiple techniques, such as purpose-built moulds and specifically designed multiple layers of motifs that exploit the potential of computers and technology. The methodology combines fine art and industrial techniques, not apparent in Umi's earliest works owing to her not having a fully equipped studio. This can be seen in Bait (2005), Umi's first series as a full-time artist.
They were produced using hand-built moulds (owing to the lack of space and equipment at the time), and have been left unglazed, giving a rougher effect. The introduction of other material into these works lends a contemporary slant to the pieces, and, alludes to gender relationships and the effort people go through to attract others. Bait – predominantly used to catch prey – is often masked or disguised in what would be most attractive to the target and the colourful accessories of feathers, rope, and thread can be seen as make-up or embellishments that people use.
This allegory can, of course, be transferred to other pursuits in life. Businesses, for instance, dress up their display windows and products. Interestingly, the additions that Umi used in this series were sourced from various countries (Indonesia, India, and Japan), adding to the value of the works. Next came Umi's Toy series. Shapes were derived from nature (coral and other organic forms) and Umi adopts the compositional arrangement of train carriages (gerabak) as a playful and apt impression of toys, and as a commentary on the ubiquity of such vehicles in urban landscapes.
Kuala Lumpur, for instance, can be defined by its towering buildings and above-ground modes of transportation. Umi paints a stark contrast to rural or kampung life. In both her work and that of her spouse, Ahmad Shukri Mohamed (a mixed media artist and member of the Matahati art group), there is a yearning for the simplicity and virtues of rural life.
The Trespasser #8 (2007) conveys this theme, of how people change the natural environment they occupy. Umi used to live in Subang Permai, close to Kuala Lumpur International Airport now dense with housing estates. Femininity and womanhood feed extensively into Umi's works. She maintains a position between activist feminism and traditionalism, reflected in Endeavour (2007) and Untouchable #5 (2007) (from the Secret Toys and Untouchable series respectively).
She takes a stand against consumerism and the way business exploits the consumer, no doubt conscious of her role as a mother. Her traditionalism comes through in her portrayal of the treatment of women, demanding respect in the face of rape, abuse and gender superiority. What appears to be a fish with bulging eyes has flower motifs printed on its body and a rose for a tail - both alluding to femininity - suggesting fragility that can be easily broken if not cared for.

Umi teaches ceramics at UiTM. She has also individually tutored others. Rozana Musa, who is also featured in this collection, was an informal apprentice to Umi. It is clear this has had a strong influence on Rozana.
Education
2000Bachelor Of Arts (Honours) In Ceramics
Universiti Teknologi Mara (Uitm) Malaysia
Artworks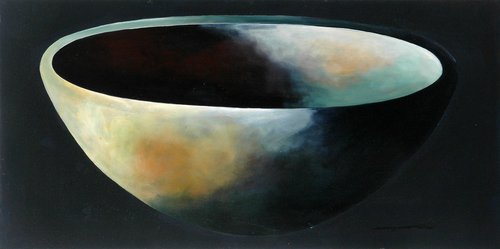 Recipe 5 (2005)
Umibaizurah Mahir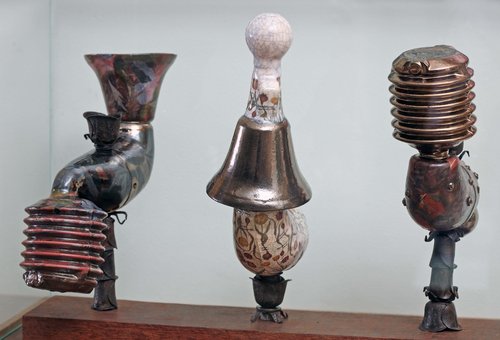 1 (2008)
Umibaizurah Mahir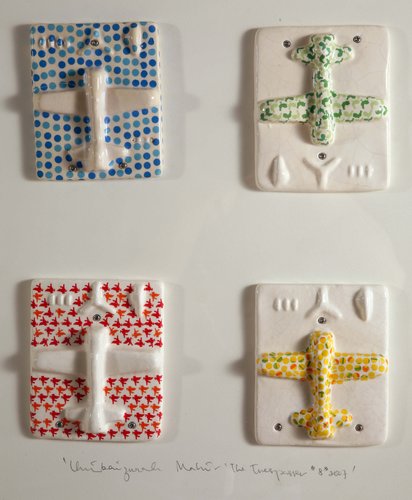 The Trespasser 8 (2007)
Umibaizurah Mahir

Gerabak 2 (2006)
Umibaizurah Mahir

Gerabak 3 (2006)
Umibaizurah Mahir

Gerabak 5 (2006)
Umibaizurah Mahir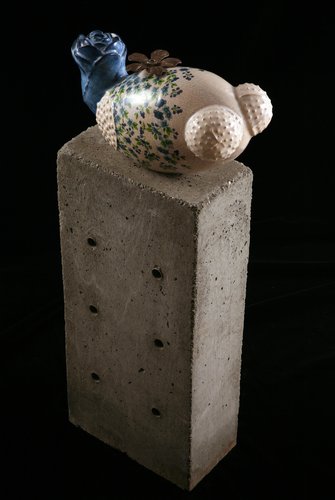 5 (2007)
Umibaizurah Mahir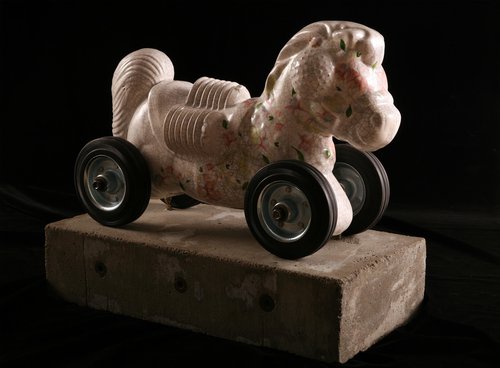 Endeavour I (2007)
Umibaizurah Mahir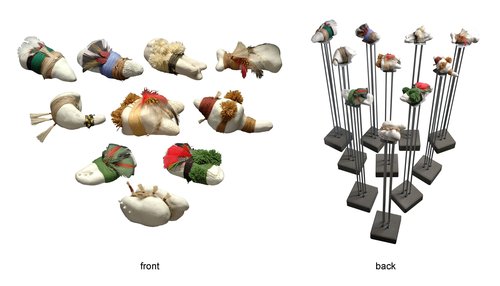 Bait (2005)
Umibaizurah Mahir