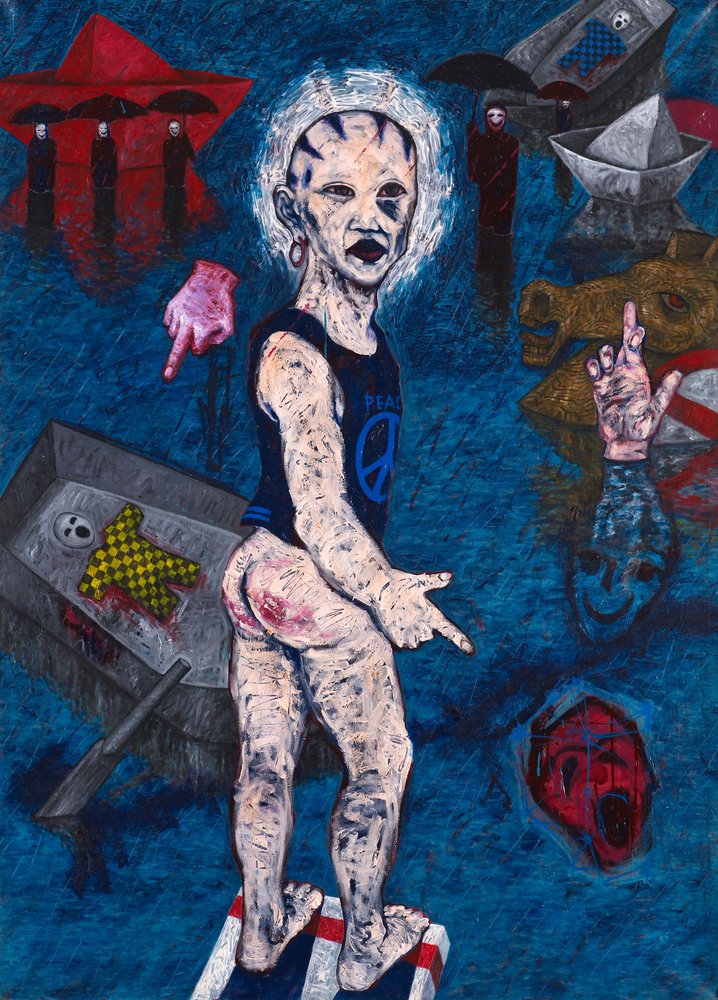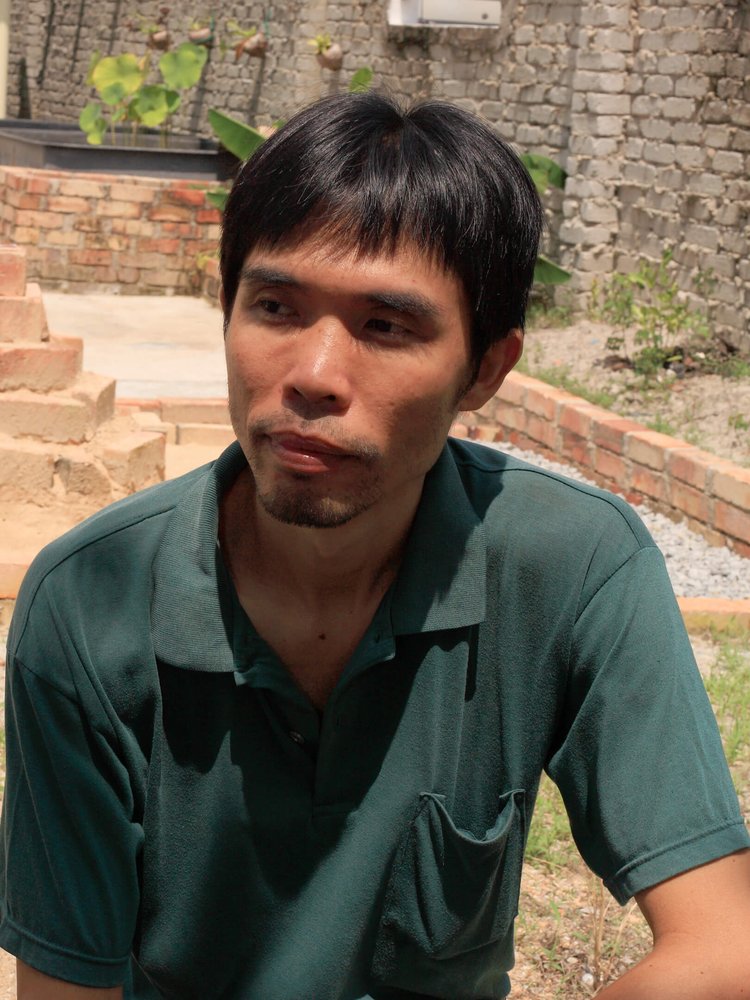 Tan Chin Kuan
Year of birth: 1966
Origin: Johor, Malaysia
About the artist
Tan Chin Kuan's flair for art was already evident in his teenage years, with an aptitude for stark realism especially marked in a high school painting (1982). His expressive abilities were confirmed in later works - oil paintings and pastels - that paved the way to a Malaysian Institute of Art scholarship.
In his graduation show from the Fine Art department, Tan's compositions included figurative drawings and sparse paintings that capitalized on the expressive qualities of his medium (oil). The show-stealer, however, was the artist's now-defining Blue Night (1987-90) series.
The first phase – eight paintings dated 1987 – is awash in a sombre blue that delivers a distinctly melancholic atmosphere.
Figures are seen alone or disconnected from each other by shadows and surreal landscapes. The works are bleak, but the strength can be found in the theme; Tan's choice of colour and lonesome subject matter represented the artist's inner conflict between rationality and expressiveness. Only night, he felt, could reveal man's true character. Tan painted a picture of the angst-driven artist, adopting the same modernist mantra favoured by many young male peers – that the artist, like a solitary owl, is an entity apart from society.

The young artist declared (1990): ``My painting must also possess a temperamental quality which will evoke introspection... shock the viewers' spirit, soul and body profoundly." He achieved the effect by appropriating aspects of metaphysical painting, and later adding three-dimensionality. Post-graduation, Tan's Blue Night series expanded to include sculptures beyond the canvas (a white horse in Blue Night 9 – Death of the White Horse [1988]) and abstracted three-dimensional figures.
Blue Night 10 Tragic 1 (1989) - now in the permanent collection of the Fukuoka Art Museum – features figures in limbo: pseudo-cubist within the colourful central composition, but elongated and wiry (like the sculptures of Alberto Giacometti (1901-66) beyond this parameter. It is precisely this break from the rules that have come to define Tan as an artist. His installations, in particular, espouse the use of space and raise the notion of theatricality.
Interestingly, Tan gained fame abroad with local recognition following much later. His works – gritty and raw, complicated and frank, conceptual and three-dimensional – did not comply with local tastes of the period, but the critical messages and visual language of his artworks did resonate strongly with younger minds; Tan's influence on budding Malaysian artists is noteworthy.
Sadly, not all of Tan's installation works have survived, owing to both spatial constraints and the lack of patronage during the 1990s.
Tan has been married to Eng Hwee Chu since late 1993 and, with Umibaizurah Mahir and Ahmad Shukri Mohamed, and Yau Bee Ling and Choy Chun Wei - form the third artist couple in this collection. The relationship offers another interesting trajectory to the analysis of Tan's work. There are obvious parallels in their styles although each has an individual approach.
Eng's Black Moon series (1989-91), for instance, could be read as the counterpart to Tan's Blue Night series; both proffer that night reveals true human nature and a number of similar symbols and elements carry through their works, such as the lotus flower (The 26 Year Old Monk [1992]), masked figures (Tragedy of the Wooden Horse (1992)), and horses (Horse I, II, and III [1995]). And, both artists have portrayed themselves on canvas, although Tan's depictions are less mimetic.
Education
1987Diploma In Fine Art
Malaysian Institute Of Art (Mia) Malaysia
Artworks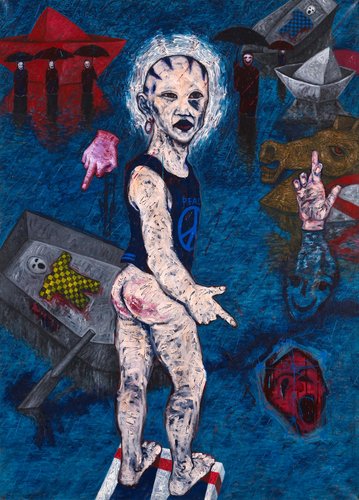 Swimming Pool (1992)
Tan Chin Kuan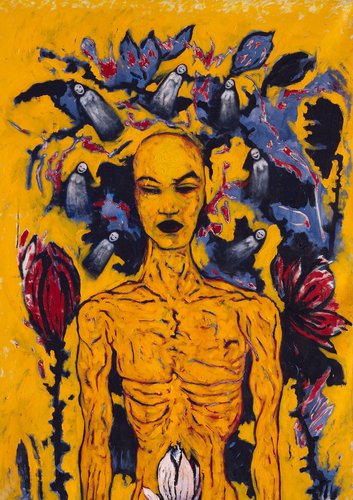 The 26 Year Old Monk (1992)
Tan Chin Kuan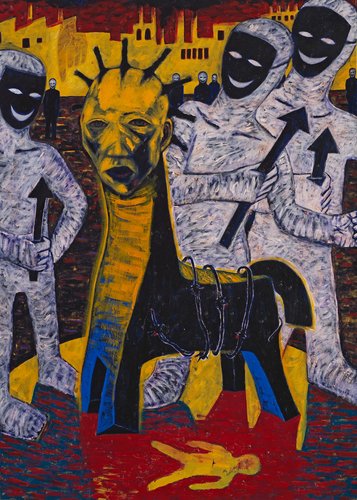 Tragedy Of The Wooden Horse (1992)
Tan Chin Kuan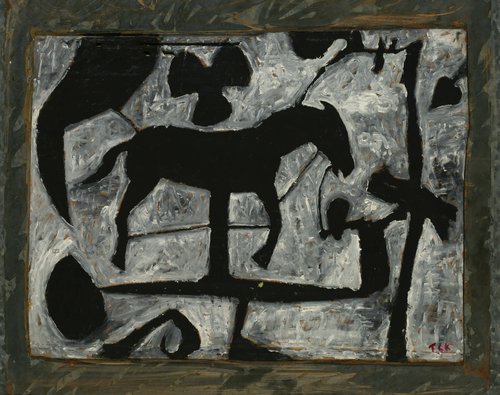 Horse 1 (1995)
Tan Chin Kuan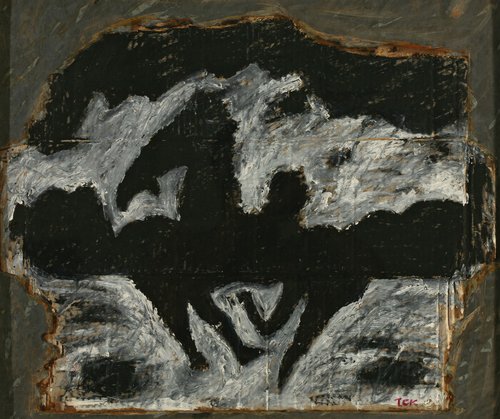 Horse 2 (1995)
Tan Chin Kuan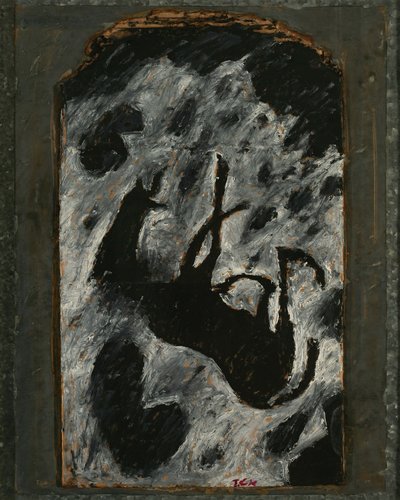 Horse 3 (1995)
Tan Chin Kuan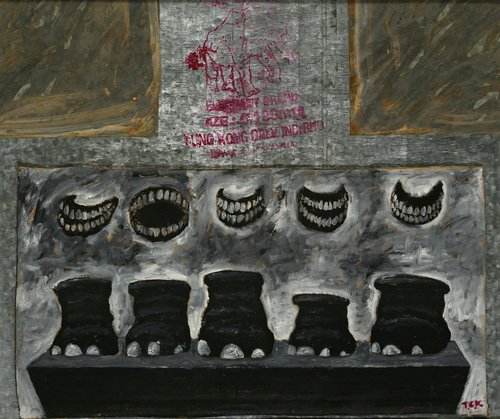 Eaten (1995)
Tan Chin Kuan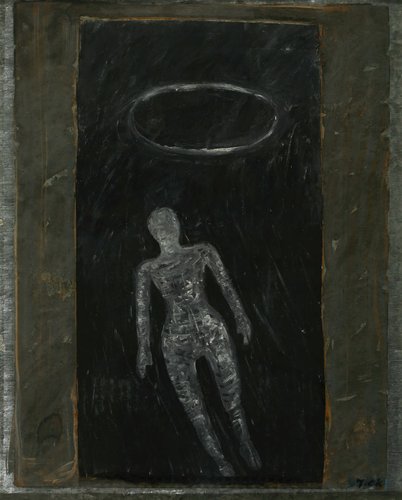 Heaven (1995)
Tan Chin Kuan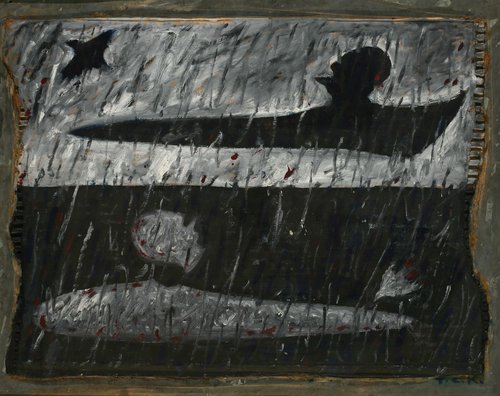 American Dream (2001)
Tan Chin Kuan