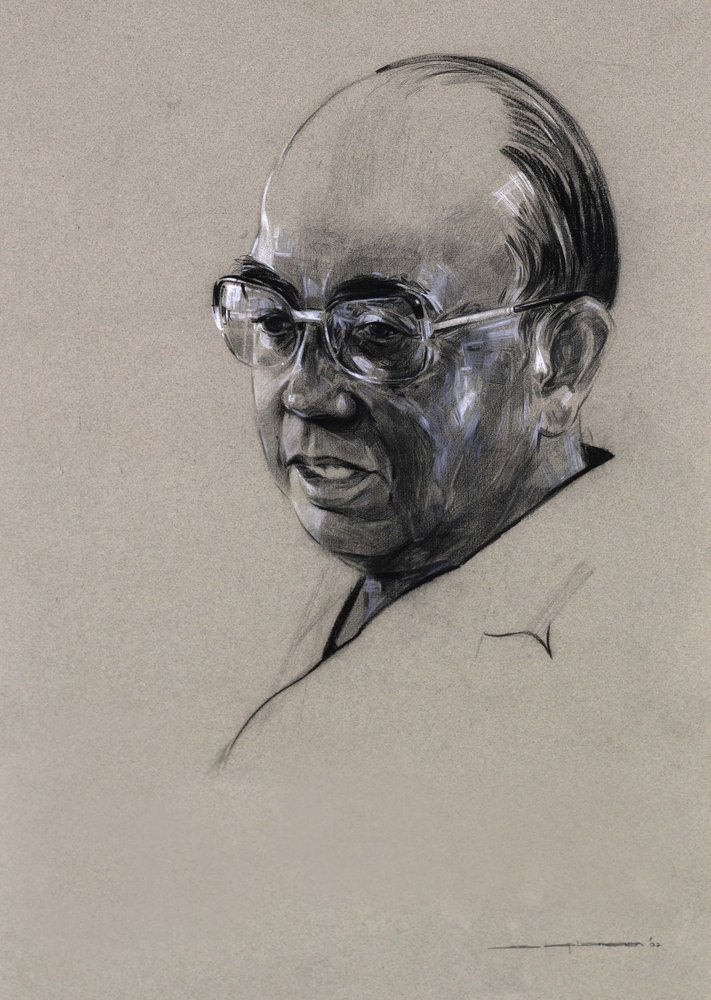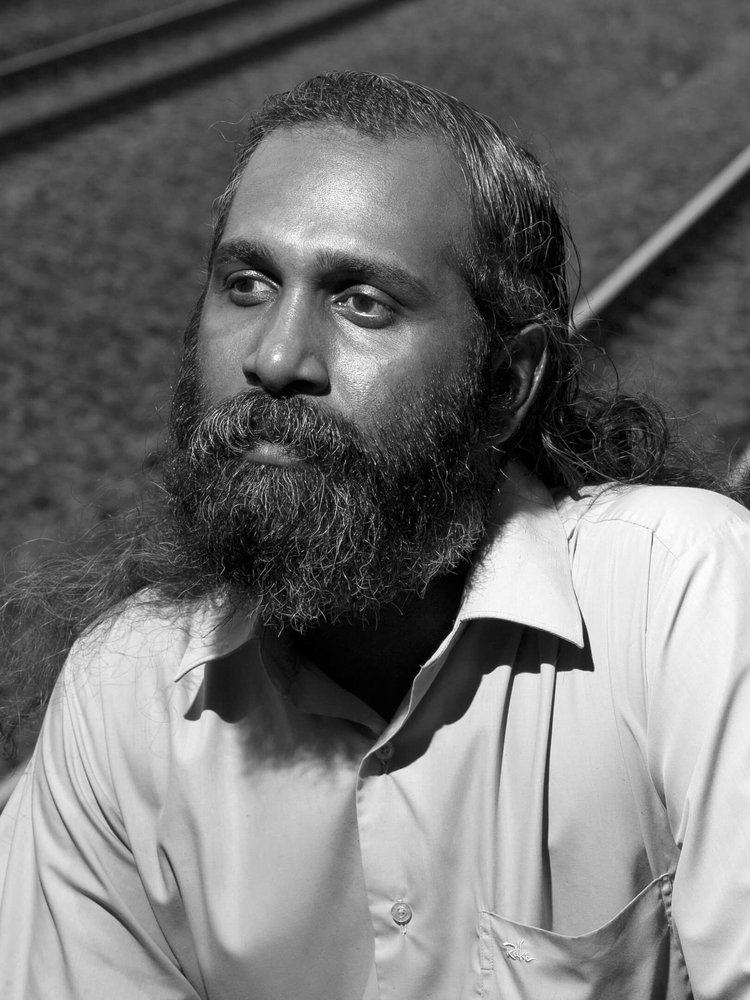 Stephen Menon
Year of birth: 1972
Origin: Pahang, Malaysia
Young Contemporaries
14 Artworks
About the artist
Mimesis runs strongly through Stephen Menon's works and the level of accuracy in his portrayals is especially powerful.
These exacting standards stem from 16 years of experience in portraiture and the human figure. Stephen's repertoire includes a body of figurative works in the classical Western tradition.
This school of drawing forms the foundation of most visual art practices, but is not an easy skill to master.
Figurative drawings are intertwined with studies of inner proportions and the anatomy (particularly the skeleton and musculature) and there are textbook rules of proportion to be followed. In choosing to portray the human figure, Stephen indelibly produces artworks that reflect a scientific nature.
Even in straightforward charcoal profiles, such as Ann Moy or Farid black, viewers are presented with a great deal of features.
The glint of light on the man's face and the sheen created on his facial bone structure are reproduced with photographic precision.
The portrayal of the female is just as engaging, despite relative simplicity. Both portraits are products of life drawing sessions with models and can be taken as further testament of the artist's skill in this genre.
Part of Stephen's formal education was substantiated with guidance from Malaysian artist Amron Omar, whose landmark figurative works depict silat (Malay martial arts) warriors. These iconic paintings cast strong influence on the younger man, as have the style of other artists with a virtuosity in figurative works: Syed Tajudden, Lucian Freud, Edgar Degas, Rembrandt, Michelangelo, to name a few.
Stephen, however, leans towards monochromatic works, with charcoal being his medium of choice. Eye 2 Eye is the artist's ongoing and most recent series. It presents a shift in his work, as he refers inwards and begins to represent himself in his art.
The charcoal study of the blindfolded artist, crouched on a chair, is highly emotive. Ditto the self-portrait that depicts the blindfolded artist in profile, drawn in a wash of soft pastels. "I am not making a statement here,'' he insists. ``But I'm taking the freedom to be myself ... for some time, close my eyes and experience the inner strength… as an observer, I wish to experience the within."
In short, Eye 2 Eye is a highly personal exercise and, where many artists have turned to Expressionist gestures to reveal their inner-workings, Stephen offers himself to the viewer in a very candid fashion.
Education
1993Diploma In Graphic Design,
Kuala Lumpur College Of Art Malaysia
Artworks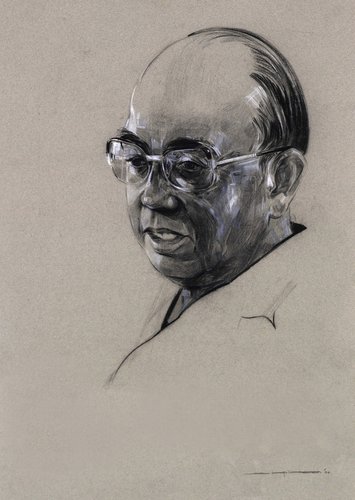 Nostalgia Pekan (Tun Razak) (2002)
Stephen Menon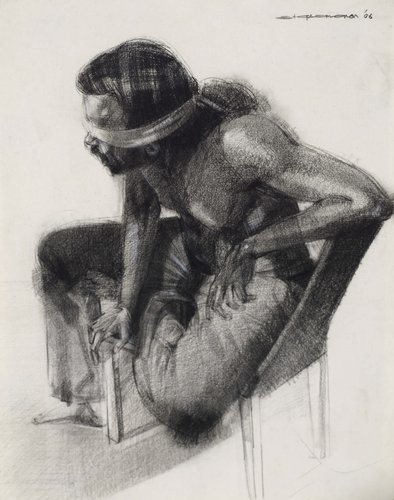 Study I (2006)
Stephen Menon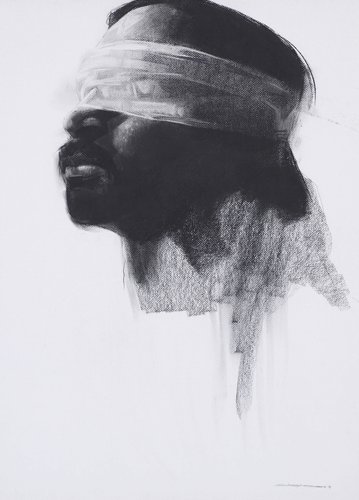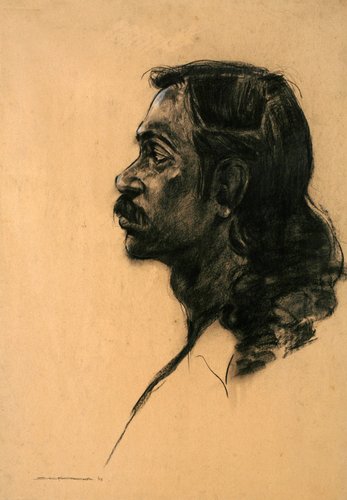 Self Portrait (2003)
Stephen Menon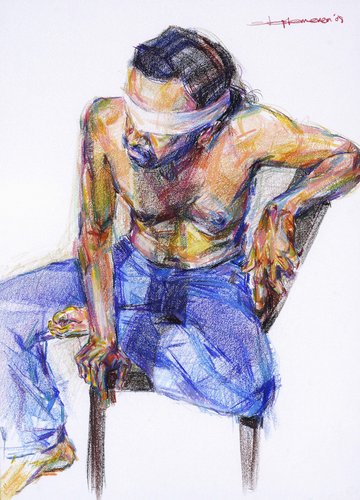 Study II (2007)
Stephen Menon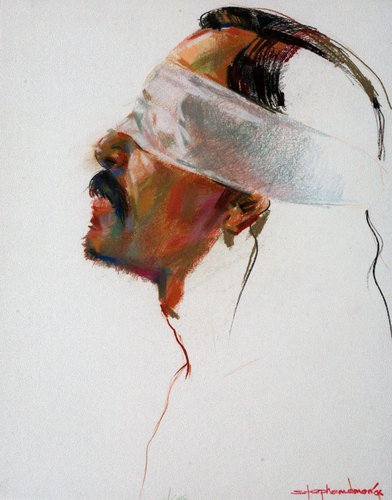 Self Portrait I (2006)
Stephen Menon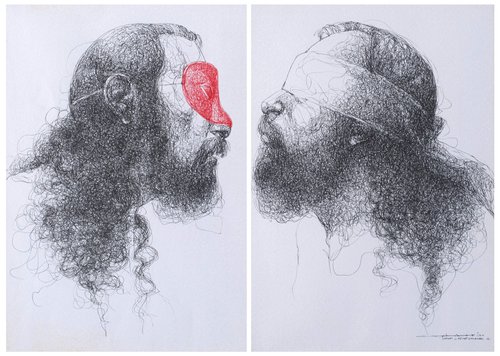 Revelation No.12 (2009)
Stephen Menon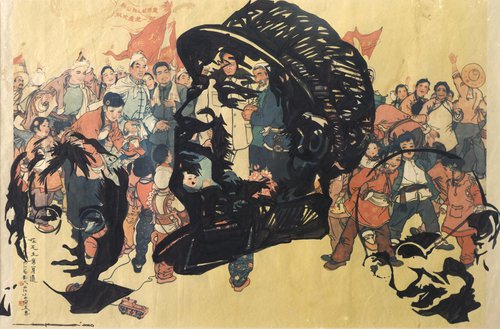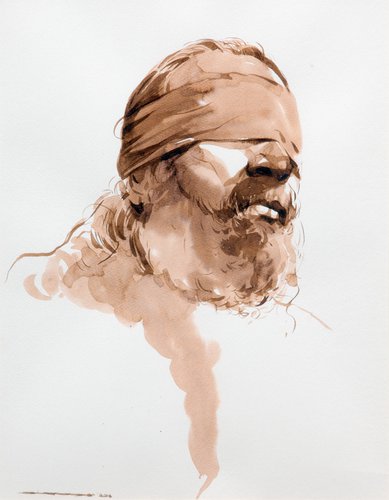 The Reaping (2010)
Stephen Menon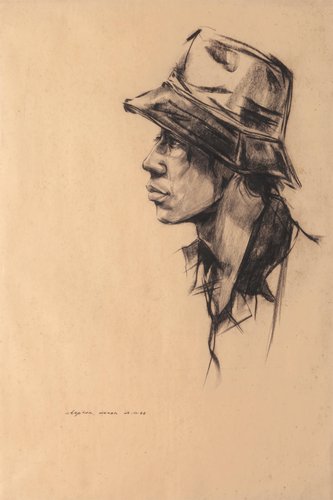 Farid Black: Life Drawing (2002)
Stephen Menon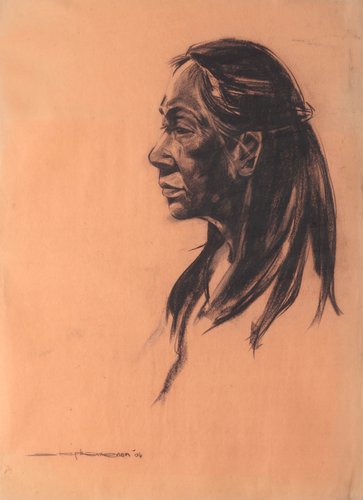 Ah Moy: Life Drawing (2004)
Stephen Menon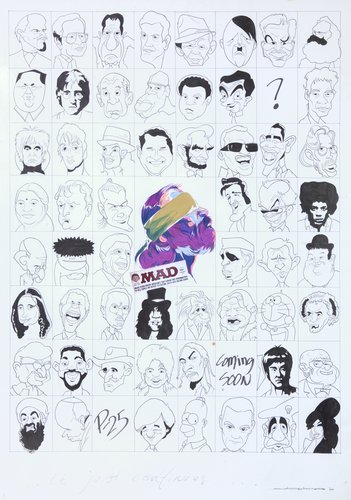 It Just Continues (2009)
Stephen Menon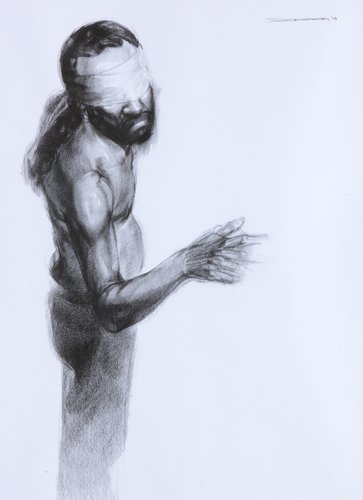 Self Portrait Standing (2008)
Stephen Menon