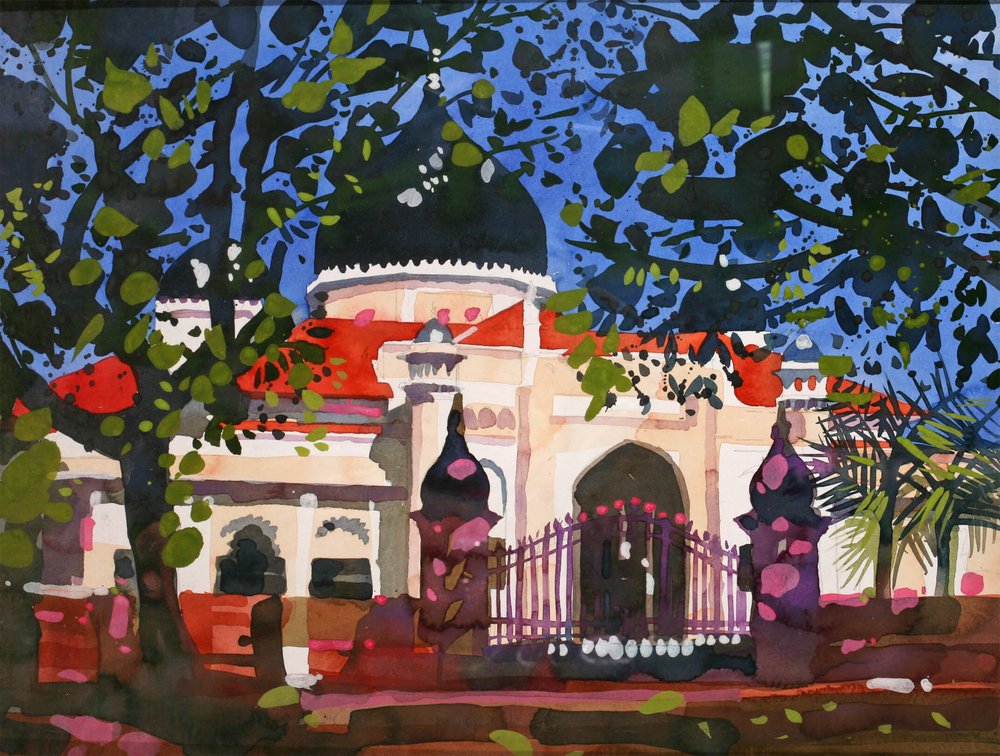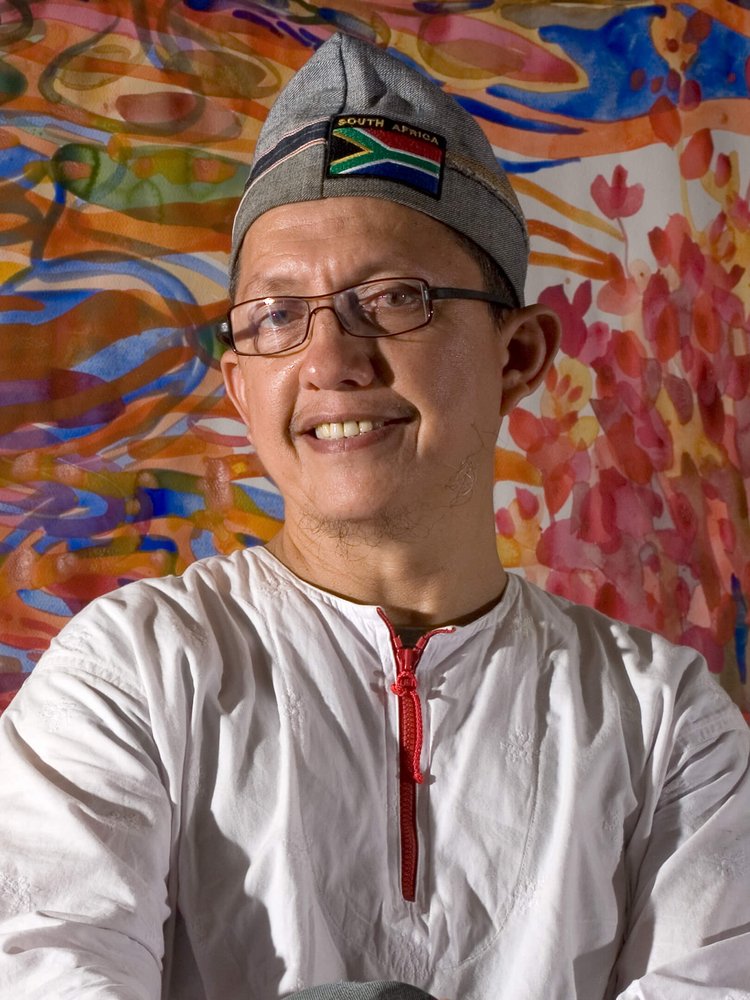 Rafiee Ghani
Year of birth: 1962
Origin: Kedah, Malaysia
Eclectic Contemporaries
7 Artworks
About the artist
One of Malaysian art's foremost contemporary colourists, Rafiee Ghani initially studied print making and painting in Holland in the early 1980s', completing his studies at UiTM and later the United Kingdom. A painter's painter, Rafiee's earlier work was influenced by the likes of European masters like Gauguin and Mattisse, boasting an abstract expressionist play by dense organic forms within contained domestic spaces expressed in a particular moment.
The artist's more recent figurative works celebrate personal histories and nostalgia through the inclusion of a hero-child who lives within Rafiee's signature hot and lavish landscape - as always his works seems to lament our delicate relationships with each other and always - with the natural world we live in.
Drawing from the most delicious palette of tropical colour laid on in rich layers of buttery pigment, Rafiee accentuates the excitement within the picture plane with his instinctive mix of dynamic mark-making as well as colour cut-outs of detail and pattern, always enjoying the tensions between a Western aesthetic sensibility and the artist's own distinct cultural narratives, belief system and geographical contexts.
As both a practitioner and an educator, Rafiee has left his mark on the Malaysian art movement and continues to push the boundaries of colour theory, contemporary abstraction and stylised realism.
Education
1987Master Of Art
Manchester Polytechnic United Kingdom
1985Bachelor Of Art (Fine Art)
University Technology Mara Malaysia
1980Print Making And Painting
De Vrije Akademie Voor Bildeende Kunst Netherlands
Artworks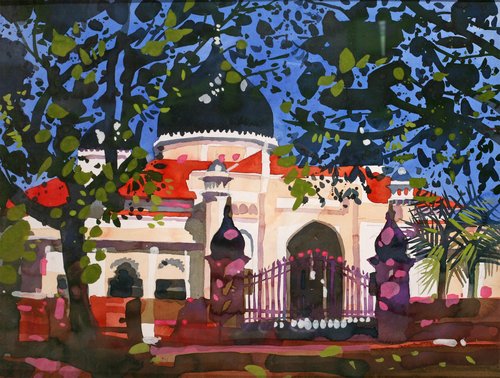 Masjid In Penang (2004)
Rafiee Ghani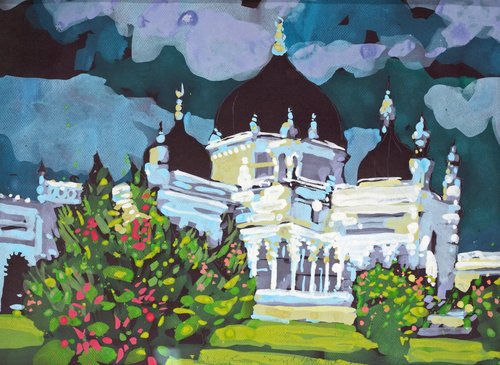 Masjid Alostar (2004)
Rafiee Ghani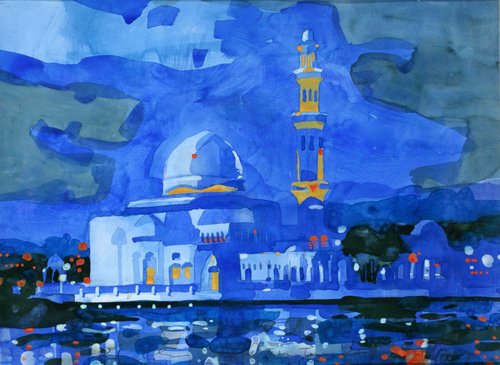 Masjid Terengganu (2004)
Rafiee Ghani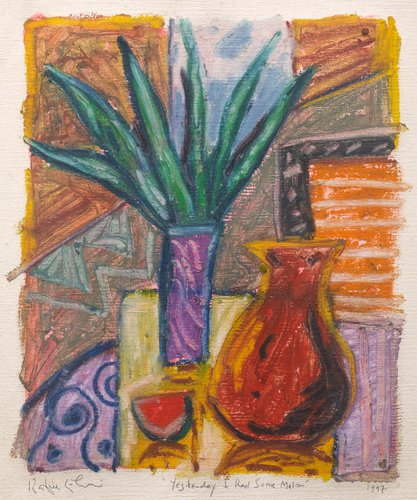 Yesterday I Had Some Melon (1997)
Rafiee Ghani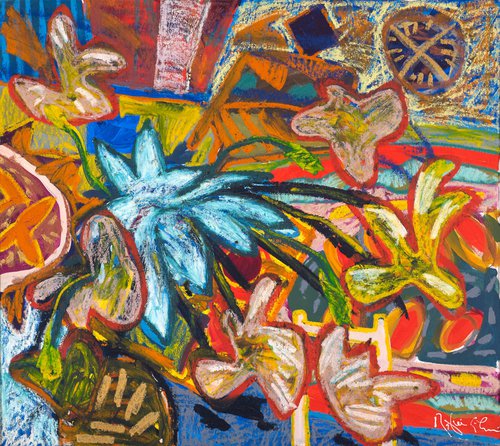 Chaos I (1997)
Rafiee Ghani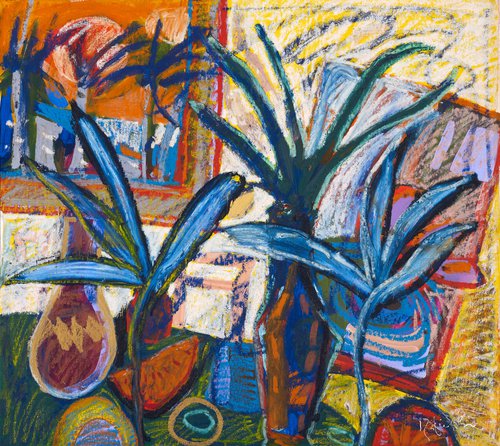 Chaos II (1997)
Rafiee Ghani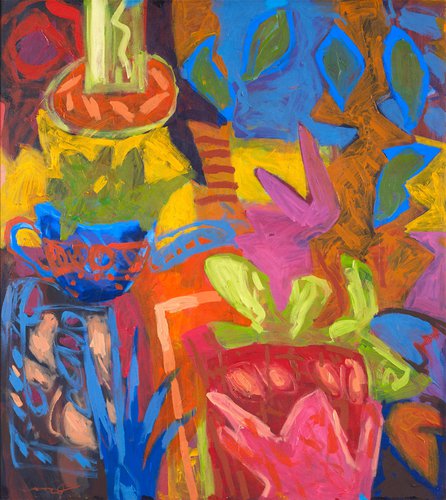 Le Jardin Series (1993)
Rafiee Ghani