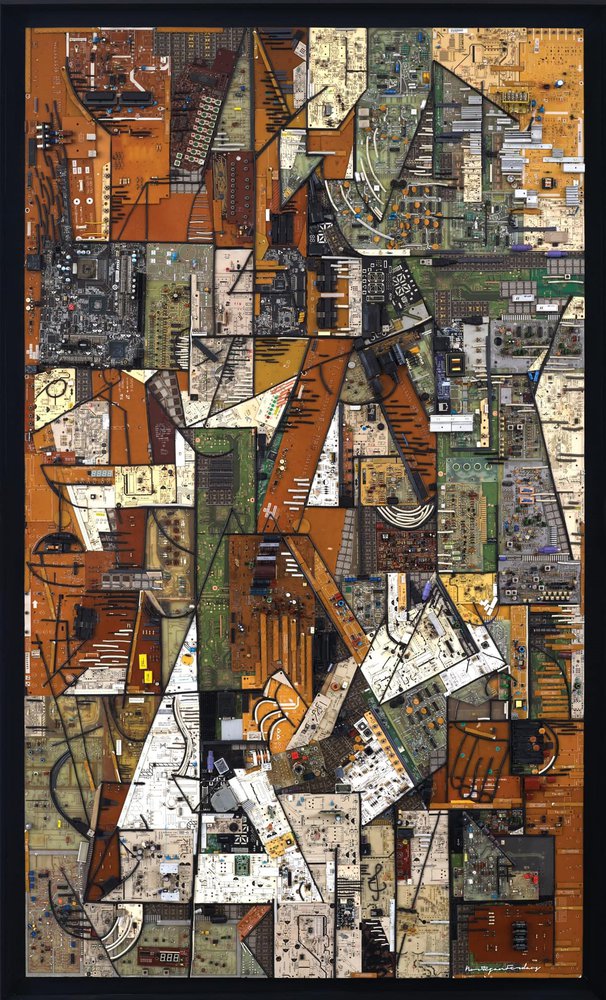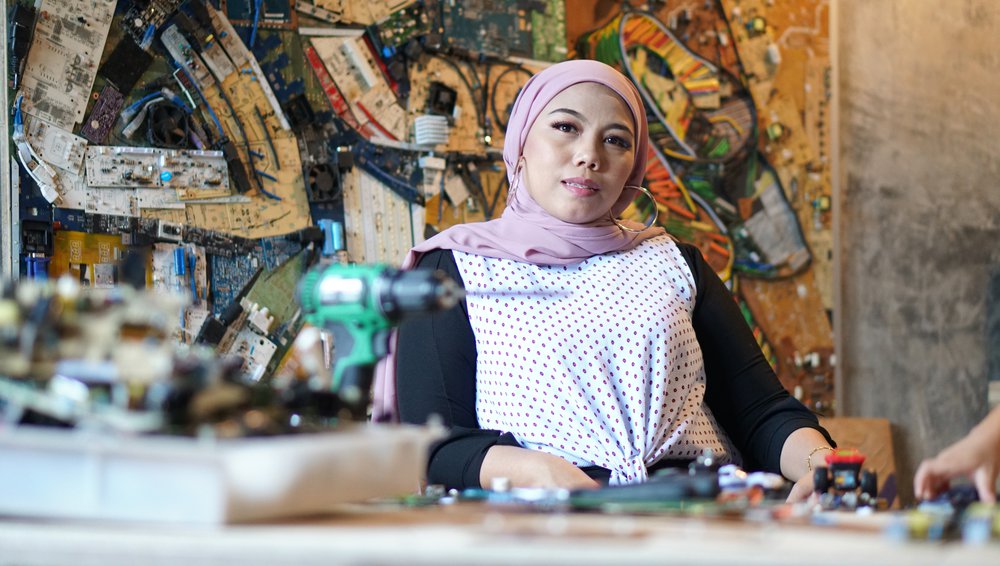 Nor Tijan Firdaus Abu Bakar
Year of birth: 1986
Origin: Selangor, Malaysia
About the artist
Born in Klang in 1986, Nor Tijan Firdaus grounds her art in a research based approach, which originates from her background in art academia. At UiTM she pursued a Major in Sculpture and Minor in Painting, graduating with an Honours degree after mastering the technical complexities of creating art in these two genres. Understanding her ability to work well in both two and three dimensional planes, her capacity to build the wall sculptures that have become her mainstay, with easily readable, relief-like surfaces, becomes clear. Her conceptual impetus has roots in her Master's degree in Fine Art, where she became increasingly concerned with the effects of consumerism on sustainability and our everyday lives.
Tijan points to a seminar on sustainability in Art and Design that UiTM held during the early period of her Master's as having a profound effect it had on her. At the time of embarking on her Masters, Tijan had a young family at home, and was conscious of the amount of waste she was suddenly accumulating, especially in comparison to her life as a single woman. Questions of commercialism arose- how we buy, replace and update not only technology such as phones and computers, but clothes, children's toys, furniture. Most of these are objects of design, but sustainability was not one of the considerations in their design and production. Surrounded by these objects, most of which were expected to be disposed of, Tijan wondered if at the end of their intended usefulness she could find a new use for them- as works of art.
Reassessing post-consumer material intended to be waste immediately provides broader critical context to Tijan's practice. Sifting through materials sourced from her own home, or purchased from friends and recycling and waste plants, she generates commentary into sustainability, materialism and also post-formalism. Electronic waste in particular, with its strong colours and minute detailing, become a base material from which she builds up forms and aesthetics to speak about the Malaysian condition, while seeking new ways to engage with the traditions of sculpture and assemblage art. In 2020 she held her first solo exhibition, 'New Formal' at Core Design Gallery which garnered her both critical and commercial success.
Education
2015Masters In Fine Art And Technology
Uitm Malaysia
2007Bachelors (Hons) Fine Art Majoring In Sculpture
Uitm Malaysia
2007Diploma In Art And Design
Uitm Malaysia
Artworks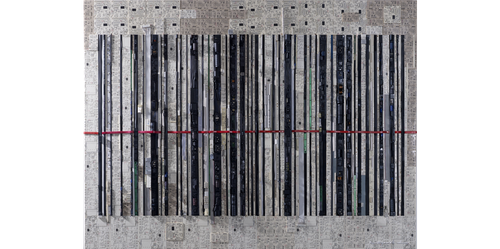 Just Scan It (2021)
Nor Tijan Firdaus Abu Bakar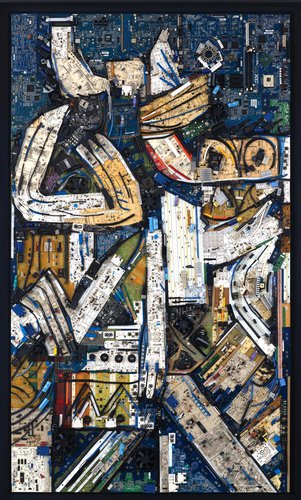 After Pago Pago 1966 (2020)
Nor Tijan Firdaus Abu Bakar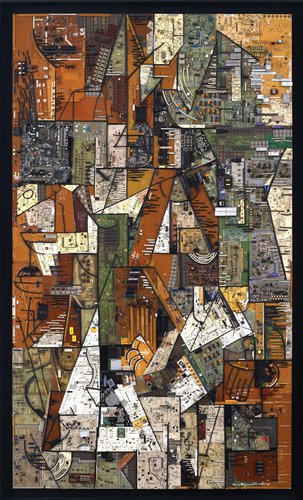 After Ma Jolie (2020)
Nor Tijan Firdaus Abu Bakar