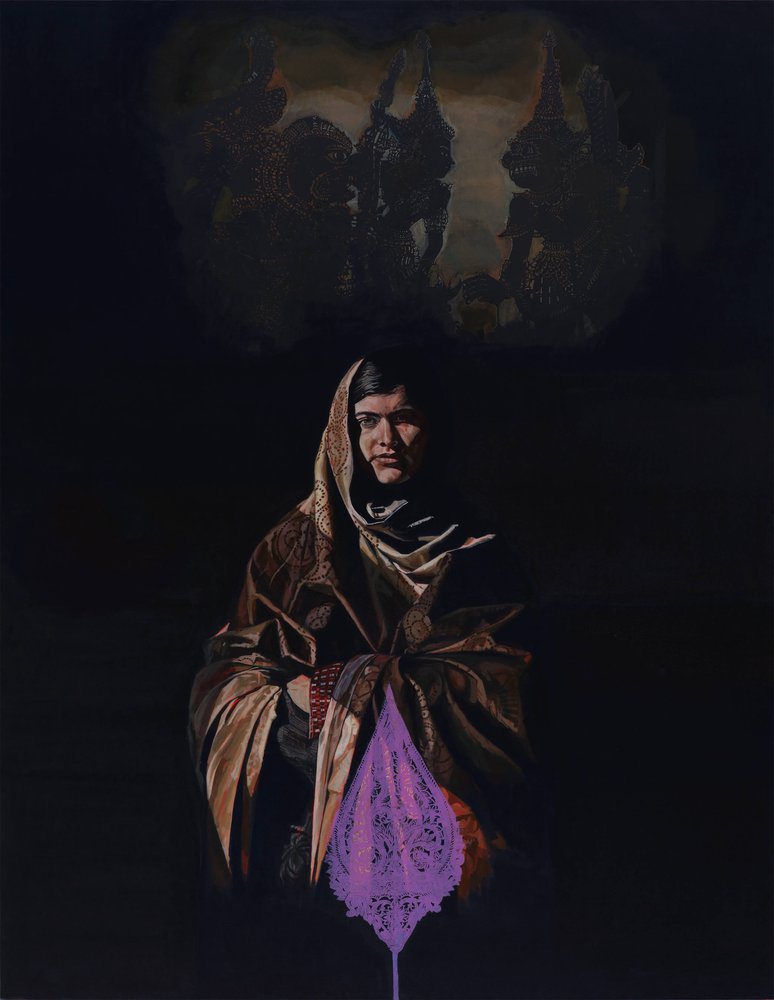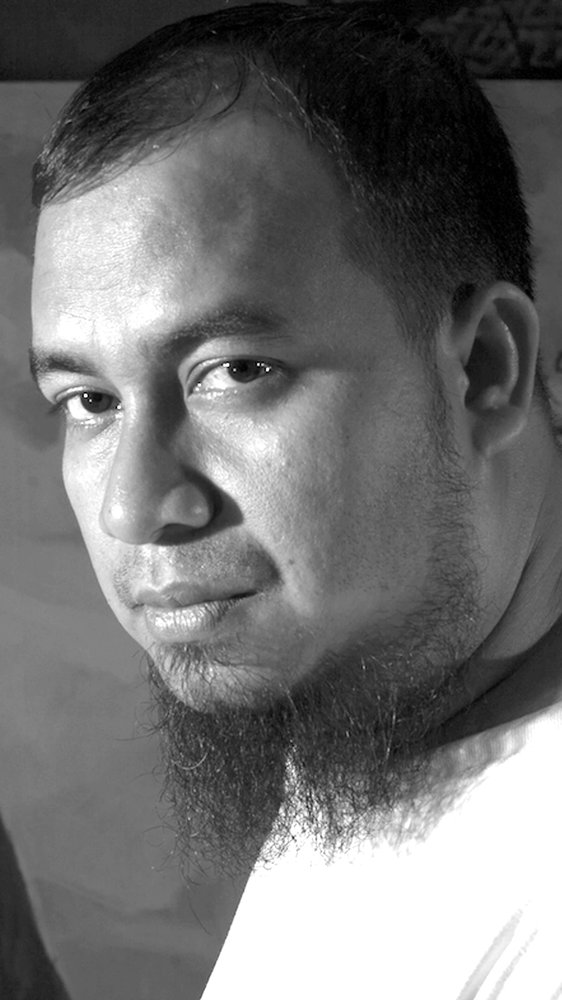 Mohd Fadli Yusoff
Year of birth: 1974
Origin: Kelantan, Malaysia
About the artist
In Fadli Yusoff's hands the human figure becomes a potent site of discourse. The Kelantan native is known for a series of portraits where a mix of well-known
global icons and his own personal acquaintances transform into cultural references for the shifts and status of contemporary life. In the process he
creates relatable imagery that open up lines of communication between artwork and audience, resulting in an intimate, conversational atmosphere between his
own thoughts, and his viewers.
Graduating in 1996 with a degree in Fine Art from UiTM, Fadli studied figurative art and realism under the tutelage of Amron Omar, who is recognised not only as an artist but also as one of Malaysia's key figurative art professors. Amron had high praise for the meticulous accuracy which led to Fadli's acclaim as an accomplished freehand realist, certified by the critical success Fadli received as a young artist. In 1999 he won the Juror's Choice Award in the Philip Morris Art Awards Malaysia, which was followed by Third Place in the Formula Malaysia Art Award in 2000 and the Grand Prize in 2004's Kijang Award from Bank Negara
Malaysia.
Fadli's early works were clearly characterised by his figurative skills. However prior to graduating from UiTM he read a book by the United Ullama Council of South Africa, The Ruling on Photography based on Islamic Law according to Fatwa Issue. Subsequently he questioned if the depiction of the human form
contradicted the tenants of his Islamic faith, and for the next eleven years he devoted himself to landscape and abstract painting. This period has in fact had a
positive impact on his practice, as working in abstraction narrowed his focus on the formalistic aspects of painting including colour, tone, shade, scale and composition.
Continuing to research the guidelines on producing realism in Islam, he eventually concluded that his artistic practice was in fact a form of
dakwah, a conversational process through which he could spread knowledge on Islam, but that he would be most successful engaging an audience if he worked
with his strongest talent- realism. Thus in 2007 Fadli returned to figurative works, and spent the next five years on a series of figurative paintings which
culminated in a solo exhibition, Md Fadli Yusoff 2007-2013, with Gallery 12. One of the most seminal works from Md Fadli Yusoff 2007-2013 is Stand Here and
Choose Yourself (Museum Piece).
Merging a large scale acrylic on canvas painting with an instructional performance, it demonstrates Fadli's desire to engage audiences in physical and conceptual interactions. Presenting two men who represent a choice between secular and Islamic Fadli invites his audience to choose the figure that best represents them, their belief systems and way of life. For the artist, choices are made based on knowledge, a concept that has deep roots in Islam where believers are encouraged to read and seek knowledge at all times. In the instructional performance accompanying Stand Here and Choose
Yourself (Museum Piece), audiences are asked to justify their choice of figure, with their answers recorded on video. The resulting documentation is intended
to articulate contemporary thoughts on the parameters of knowledge through Islamic philosophy. Grounding his conceptual practice in Islamic philosophy has quite naturally given rise to an interest in the role of calligraphy in contemporary art.
Indeed Fadli can be seen as a key contributor to the development of a contemporary calligraphy movement within Malaysia, where artists use Arabic or Jawi script as an icon to transmit broader conceptual, cultural, social or political ideas and commentaries. Fadli is no exception, pushing this boundary even further by merging calligraphy with realism, as in Seperti Kerbau Dengan Tuannya and Kala Bulan Terbelah. The emergence of figure and text from deep, dark backgrounds are classic Fadli, and indicating his interest in established painterly techniques, particularly chiaroscuro. An Italian term meaning "light-dark" that originated during the Renaissance, chiaroscuro makes use of light and shade to create strong tonal contrasts to suggest three-dimensionality.
Chiaroscuro is a recurring visual tool through which Fadli is able to subtly narrow visual and conceptual focus. The political stance he takes on the Rohingya refugee crisis in We Who Are Left Behind I and We Who Are Left Behind II, or examination into intellectualism within the arts presented in Hope testify to this understanding of the ways in which technical ability grounds context, but also his penchant for using women in the expression of strong statements, as seen again in Malang Malala. These compositions update traditional painterly styles through the inclusion of linear architectural drawings, pop culture references and text, grounding them within the framework of specific contemporary conversations. As such Fadli is known not only for his formal talents, but his ability to encapsulate the contemporary condition.
Education
1997Bachelor Of Fine Art
Universiti Teknologi Mara Malaysia
Artworks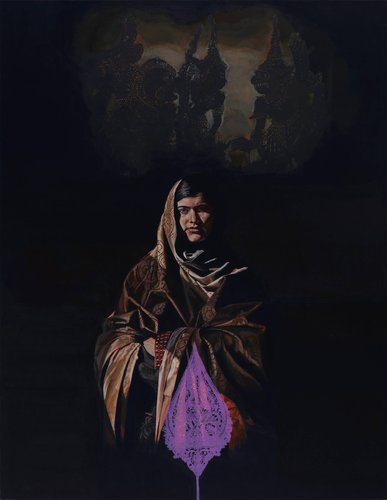 Malang Malala (2013)
Mohd Fadli Yusoff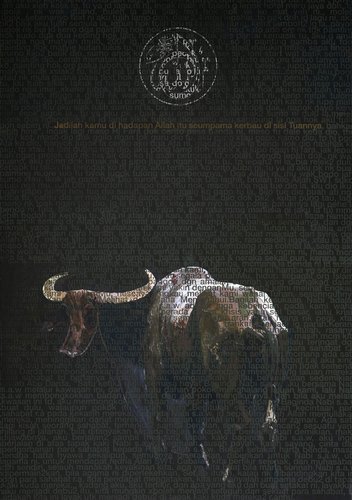 Jadilah Kamu Di Hadapan Allah Itu Seumpama Kerbau Di Hadapan Tuannya (2012)
Mohd Fadli Yusoff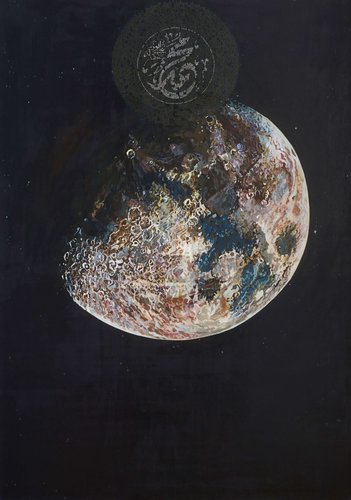 Kala Bulan Terbelah (2012)
Mohd Fadli Yusoff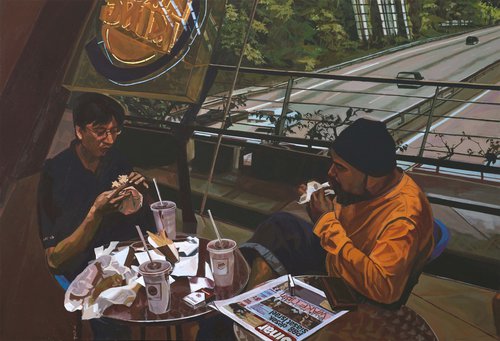 Potret Untuk Gaza (2008)
Mohd Fadli Yusoff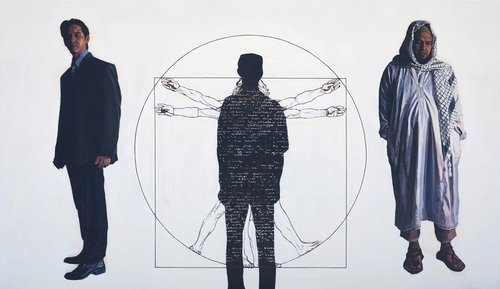 Museum Piece' - Stand & Choose Youself (2010)
Mohd Fadli Yusoff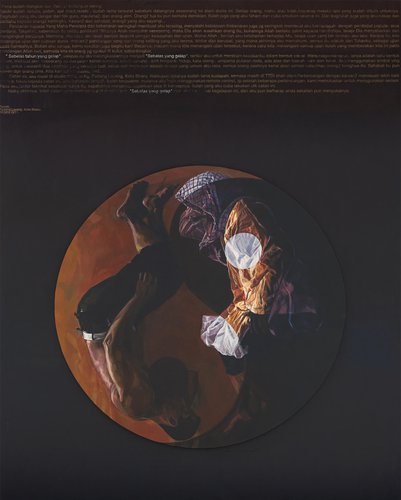 Sebelas Yang Gelap (2010)
Mohd Fadli Yusoff
Kami Yang Di - Tinggalkan (2012)
Mohd Fadli Yusoff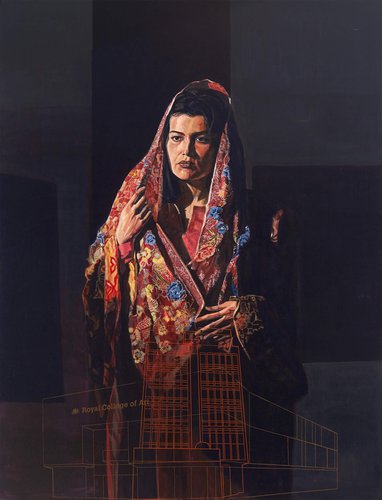 Hope (2016)
Mohd Fadli Yusoff