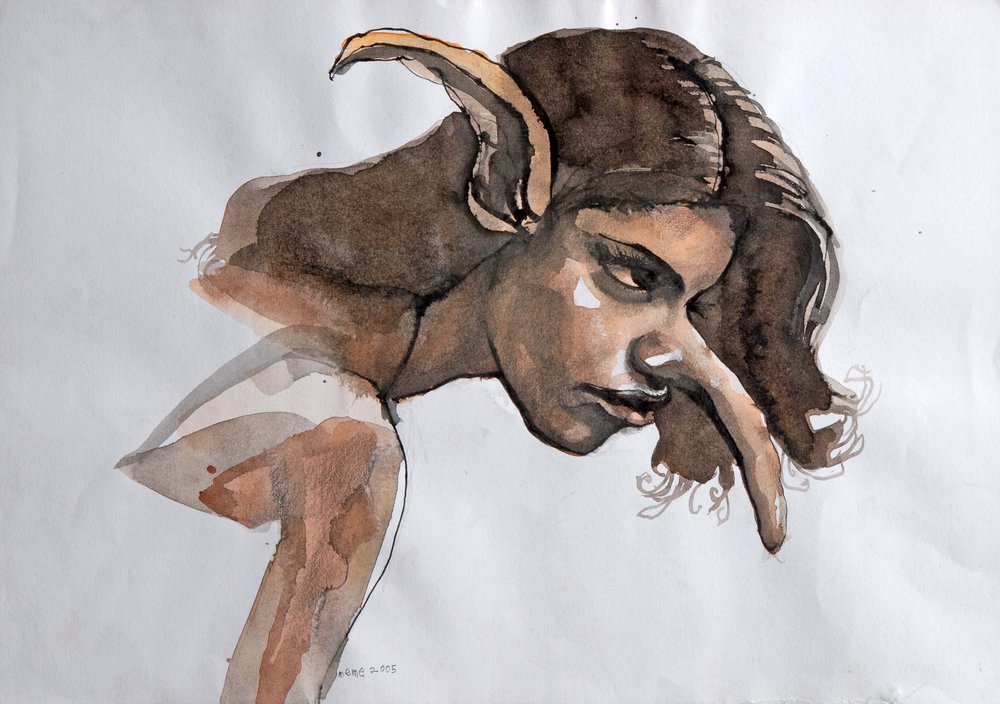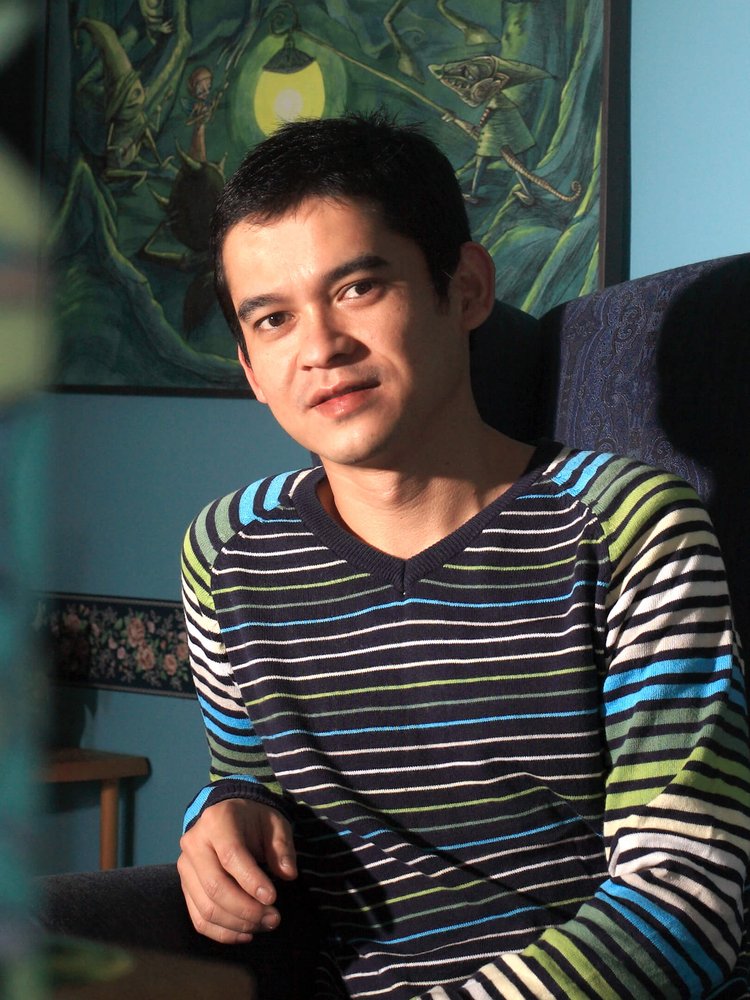 Khairul Azmir Shoib
Year of birth: 1975
Origin: Perak, Malaysia
About the artist
Undergraduate Khairul Azmir's sculpted metal figures with elongated limbs welded in dramatic poses hint at the type of characters the artist would explore later. These works were also testament to the aesthetic impact of Raja Shariman and Zulkifli Yusoff at UiTM. Zulkifli Yusoff taught him during his foundation year; Raja Shariman mentored him in sculpture.
Indeed, Khairul Azmir belongs to a generation of UiTM graduates that benefited from the guidance of artists who included Awang Damit (who taught him painting) and Amron Omar. Other early Khairul works include experimentation with mixed media. He produced a series of small assemblage works (now in a private collection) that bear the hallmarks of combination and the principles of Kurt Schwitter's early 20th century collages.
By the late 1990s, Khairul Azmir adopted the moniker Meme and concentrated on illustrative works. His first solo exhibition was fairieality (2007), and the works differed entirely from the artist's mixed media creations. Today, his signatory works consist of illustrations, drawings, and paintings that deal with imaginary, mythical creatures – fairies, goblins, tree folk, and sprites, for example.
Characters in Tim Burton's films, such as Nightmare Before Christmas and Edward Scissorhands, have influenced Meme. He borrows the essence of these storybook worlds and channels topics of collective day-to-day experiences and childhood memories in his works. The illustrations in this collection, for instance, stem from a boyhood spent mostly outdoors, and digesting illustrated books on such characters.

The paintings Weak and Powerless (2006) and God Knows It's True (2006), on the other hand, blend song lyrics and figures that lean towards the gothic and melancholy. The figures are by-products of Meme's experience listening to these songs, and also recall his sculptural work that featured figures in stop-motion animations for the 2004 Young Contemporaries. Meme admits he does not shy away from global influences, such as Burton's creatures, as he belongs to an age where individuals are vessels of multiple experiences and cross-cultural offerings.
For all the chagrin of traditionalists, Meme feels that beneath the international – indeed, unplaceable – character of his works, he retains his national identity. Another consideration of Meme's oeuvre is the blurring between high and low art. His works could clumsily be categorised as cartoons or illustrations for comic books, but mull over the Art Nouveau illustrations of Aubrey Beardsley (1872-1898) or delicate Pop images of children of Japanese artist Yoshitomo Nara (b.1959) and such labels may not be necessary after all.
Education
2004Masters In Fine Art And Technology
Universiti Teknologi Mara (Uitm) Malaysia
2000Bachelor Of Art
Universiti Teknologi Mara (Uitm) Malaysia
1997Bachelor Of Fine Arts
Universiti Teknologi Mara (Uitm) Malaysia
Artworks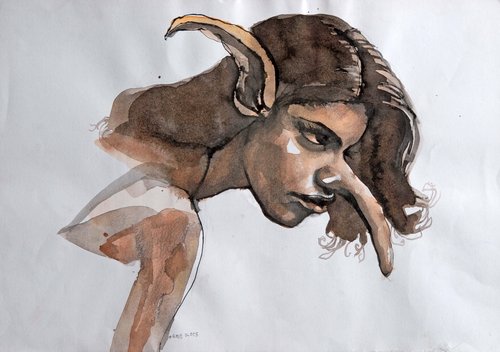 Fairie - Seelie Court (2006)
Khairul Azmir Shoib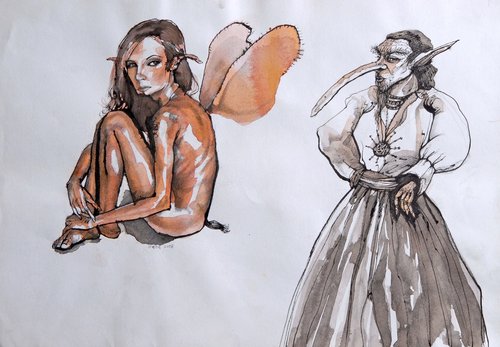 Fairie - Unseelie Court (2006)
Khairul Azmir Shoib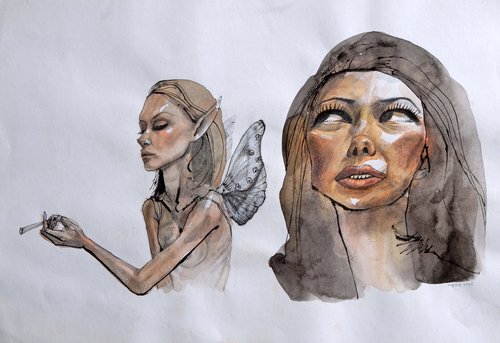 Banshee (2006)
Khairul Azmir Shoib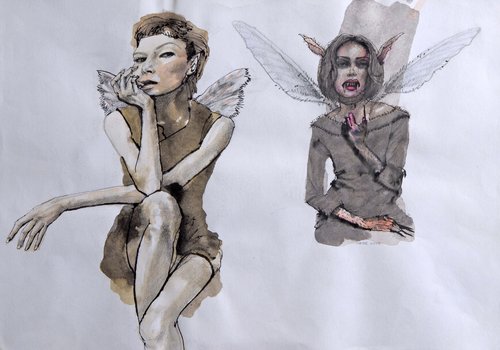 Dark Fairies - Unseelie Court (2006)
Khairul Azmir Shoib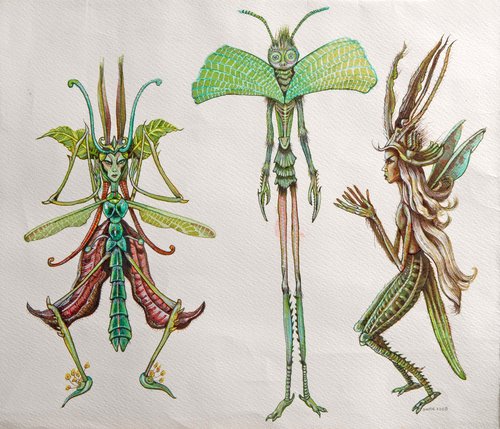 Fairies - Flower Sprites (2006)
Khairul Azmir Shoib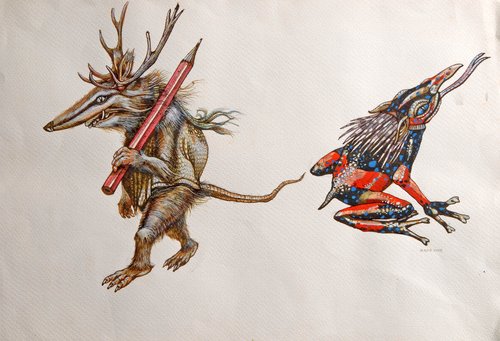 Creatures (2006)
Khairul Azmir Shoib
Old Bowrnie And Scarecrow (2006)
Khairul Azmir Shoib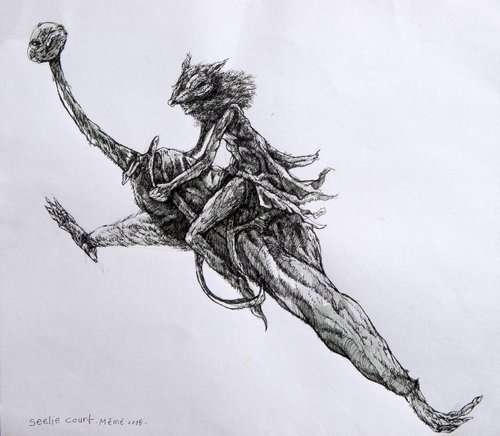 Seelie Court (2005)
Khairul Azmir Shoib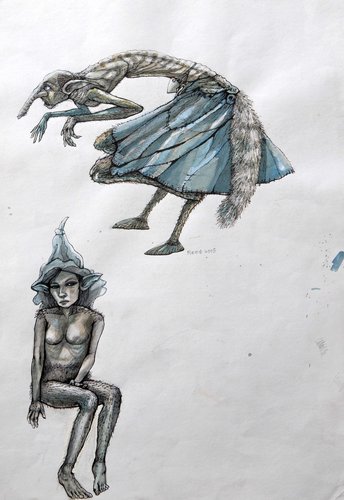 Night Creatures (2005)
Khairul Azmir Shoib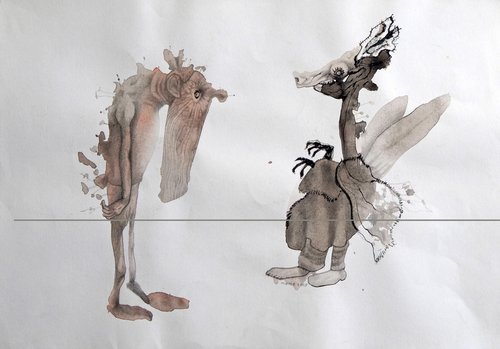 Hobgoblin (2005)
Khairul Azmir Shoib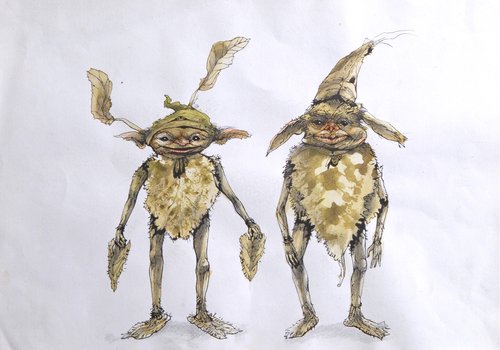 Garden Gnome (2005)
Khairul Azmir Shoib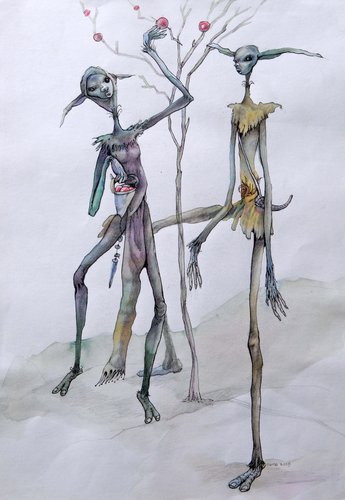 Wood Troll (2005)
Khairul Azmir Shoib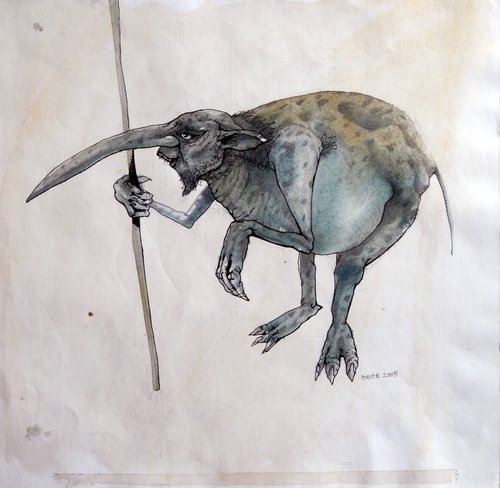 Sang Kelembai (2005)
Khairul Azmir Shoib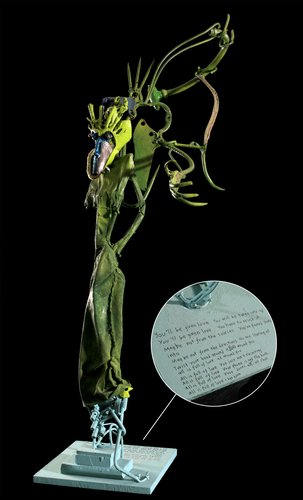 Full Of Love (2009)
Khairul Azmir Shoib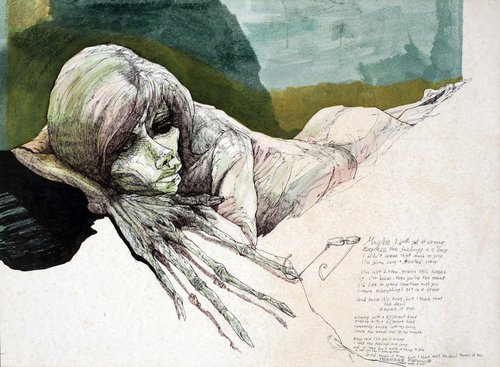 God Know It's True (2006)
Khairul Azmir Shoib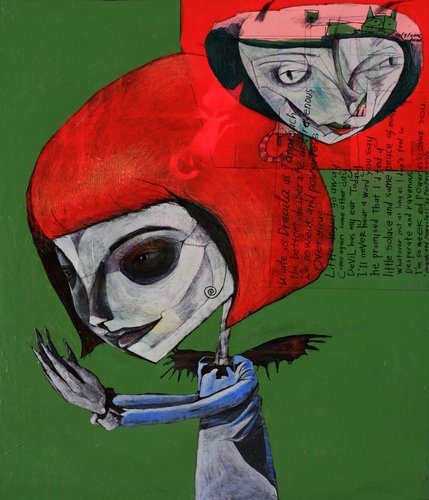 Weak And Powerless (2006)
Khairul Azmir Shoib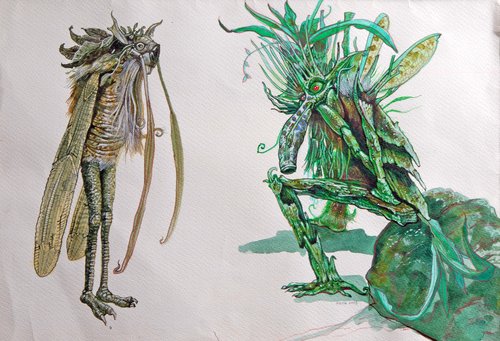 Fairies - Garden Sprites (2006)
Khairul Azmir Shoib