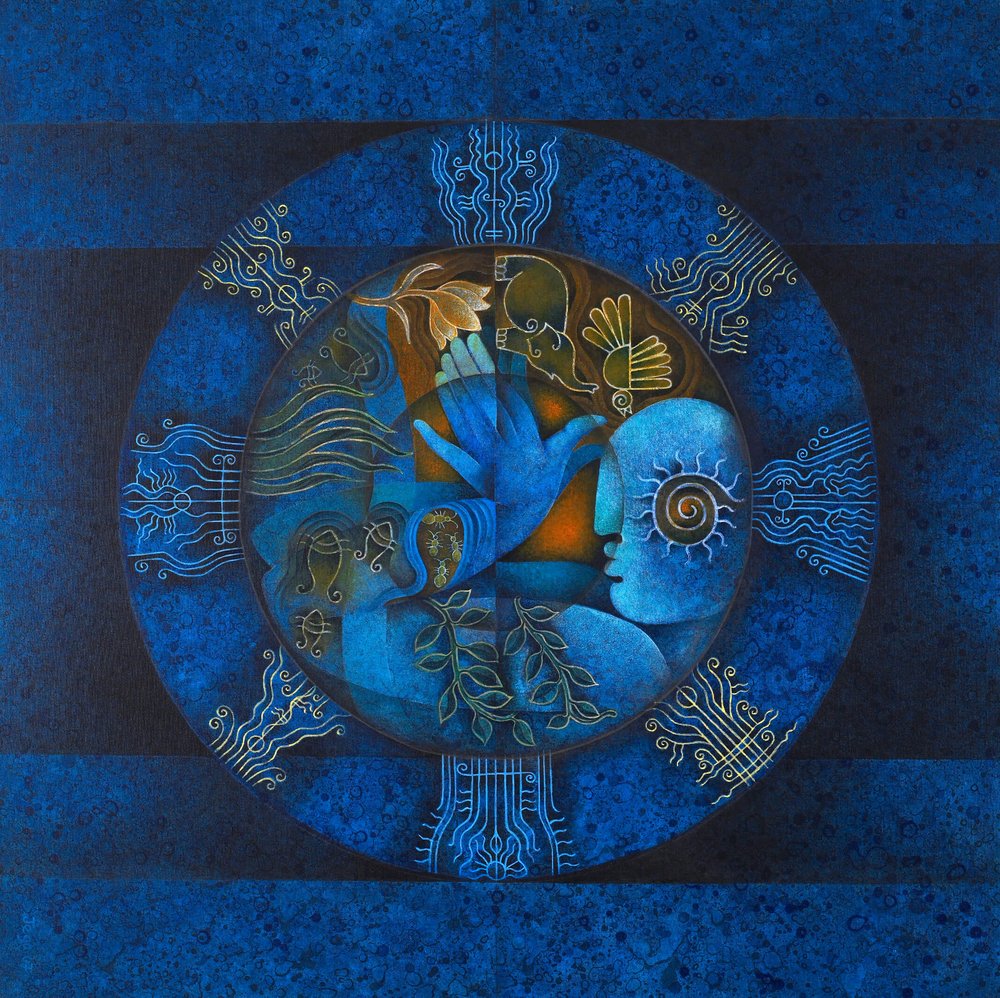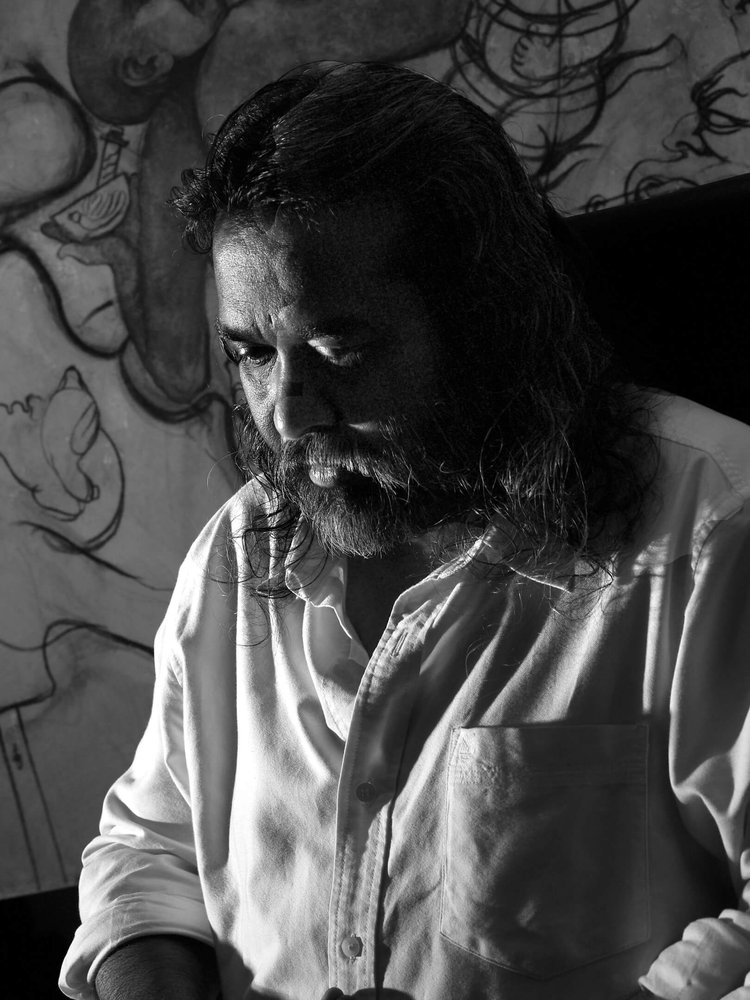 Jeganathan Ramachandram
Year of birth: 1962
Origin: WP, Malaysia
Eclectic Contemporaries
4 Artworks
About the artist
In the 1980s, Jeganathan Ramachandran voyaged to India to discover his roots and pursue art studies.
A chance meeting with an Indian artist, Babu Surender, however, was to push him towards a very different path; Jeganathan departed from the route of formal art education and chose to live with the senior artist in Chennai (1982 -84) to study the traditional Indian art form of Tanjore Oviyam (and later portrait painting).

Today, when a university degree is vital to any form of artistic pursuit, this method of study is a throwback to the master-apprentice system. These opportunities, and the demand, are being replaced by the paper chase.
However, Jeganathan's time spent as an informal apprentice and student proves that knowledge can be sought and found beyond the gilded doors of universities and art colleges, indeed, anywhere.
During his stint with his first 'master', Jeganathan also broadened his skills with other teachers.
A year and a half was spent with Sthapathi Thangavelu Achari (Principal of Thirupathi School of Temple Architecture) to master granite sculpturing, which also developed his finesse in figurative drawing. Jeganathan then dabbled in woodcarving for a year (an asthmatic condition stood in the way of further progress), music (learning the veenai), and spent hours devouring poetry and attending debates on art.
Jeganathan's multi-disciplinary approach is best seen in light of the support from his family (the artist's father played six instruments and music was always a large part of Jeganathan's life) and also in the context of his studies.
In India, one is only considered an artist if he or she has mastered the triumvirate of poetry, music, and painting. Jeganathan returned however in the 1980s to an artistic terrain that was less vibrant and more polarised in Malaysia; he was simply labelled 'Indian artist' and 'poster artist' (a reference perhaps to the cinema posters that used to be hand painted).
A full time career in art was hard to sustain in such an environment. He took up his first job again with the country's oldest English-language newspaper, New Straits Times – a post he only left early this decade.
In recent times, the artist has unfurled his full range of talent. Apart from being a visual artist, Jeganathan is also a Manaiyadi Saastram [Vaasthu] practitioner (an expert in the traditional Hindu system of design chiefly used in architecture), Nadha Brahmam analyst, columnist, author, poet, and more).
Defeatist labels of earlier times have been vanquished with works like The Final Rites (1997), The House Slave (2001) and In Oneness (2007). In each work, extensive symbolism enables viewers to create their own narratives, although certain elements – the elephant that alludes to symbolism in Hinduism, the flowers, vines, and foetus that symbolize re-growth – are rooted in the artist's own practices.
Indeed, Jeganathan sees himself as a storyteller: "I take science and turn it into visual poetry". He also adopts an observational role of people. His most recent show of works titled 'Human Watching' (summarising over a decade of personal study and research) is a prime indicator. It portrays various physiognomic and hidden characteristics of men and women born on different days of the week.
Education
1984Fine Arts And Traditional Indian Painting (Tanjore Art)
Babu Surender India
Artworks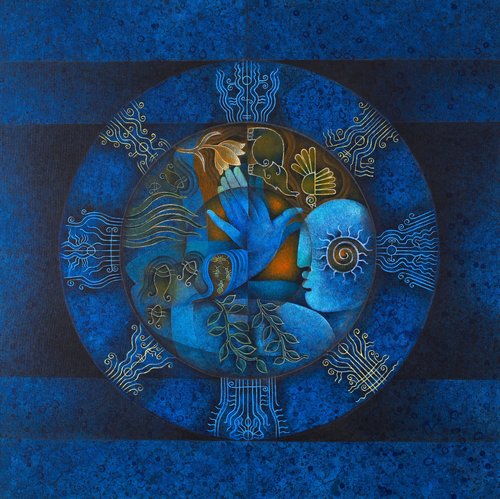 Wu Li (2007)
Jeganathan Ramachandram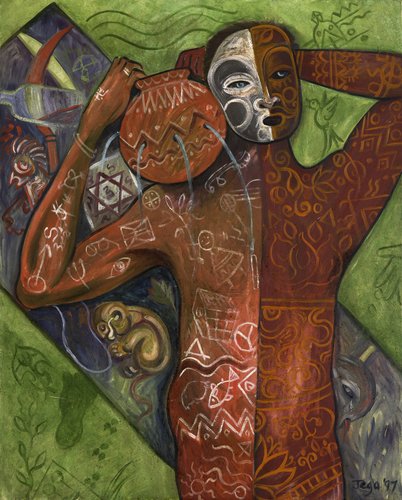 The Final Rites (1997)
Jeganathan Ramachandram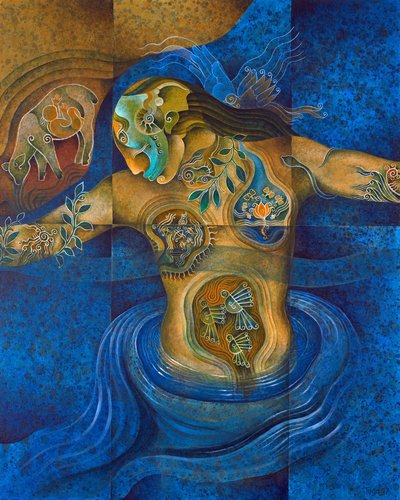 In Oneness (2007)
Jeganathan Ramachandram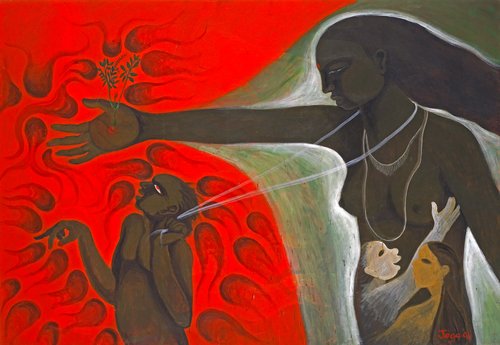 The House Slave (2001)
Jeganathan Ramachandram