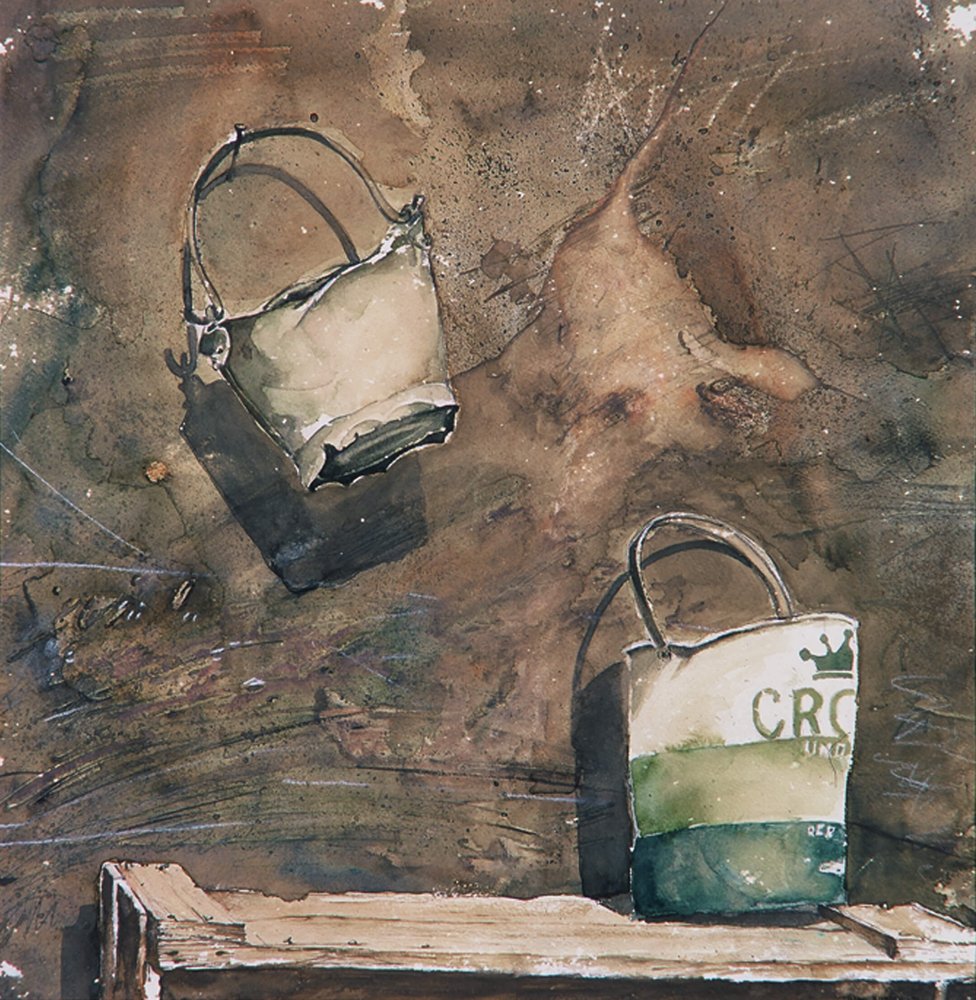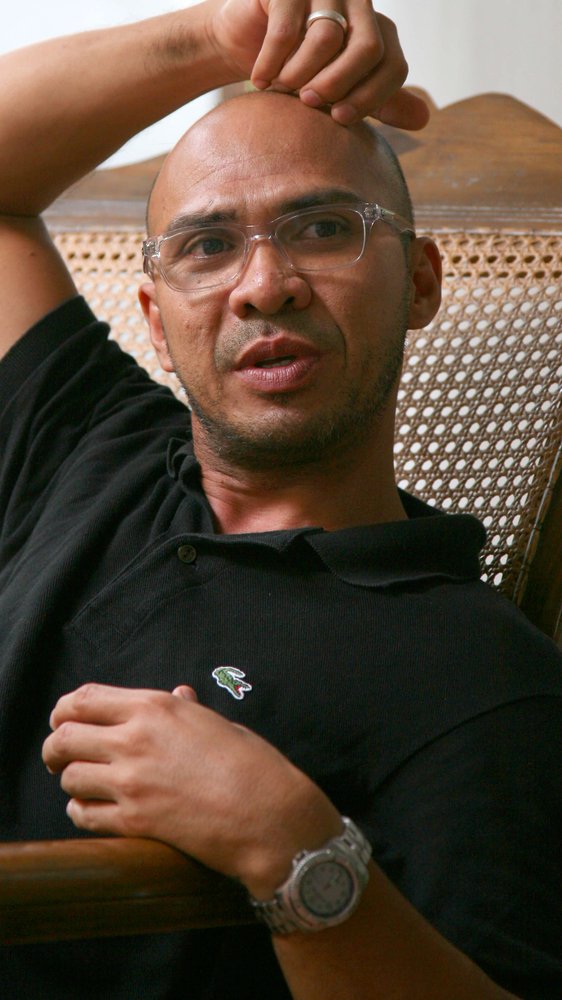 Jalaini Abu Hassan
Year of birth: 1963
Origin: Selangor, Malaysia
About the artist
Jalaini Abu Hassan, popularly known as Jai, inherited an artistic streak from his maternal grandfather who practised traditional woodcarving.
The army man's son also cultivated his visual interest through comics and illustrated books. Images of every kind proved appealing, as he waited anxiously for his parents to return with weekly groceries so that he could study the packaging design and details. The childhood days in Taiping, Perak, have left an imprint on his work, seen in appropriation of rustic themes.
Definitive works from the Noughties, such as Red Verandah, ATENG, and Kenduri (all 2001) offer viewers a nostalgic glimpse of the artist's youth with their local elements. The theme is repeated years later with references such as the hand-operated ice-shaver in Ais Kacang [2006] or the vintage cars in other works, suggesting a yearning for the idyllic small town life. Jai's formal art education began at UiTM, assigned to printmaking (which eventually) became his major despite his forte in drawing.
The latter skill, especially, has been clearly expressed in the Mantera series (shown in 2004), where compressed charcoal and bitumen are elegantly manipulated on paper to create great contrasts and sepia-tones. These works are grouped under the header of supernatural beliefs that make up the Malay cultural world. Jai's years after ITM proved to be tough and he personified the image of the struggling artist in both persona and reality.
He stayed with the Anak Alam community (a colony that emerged during the 1960s) and works produced during this period were hasty, comic-like and lowbrow. His exit ticket came in the form of a Public Services Department (JPA) scholarship in the mid-1980s.
He pursued a postgraduate degree at the prestigious Slade School of Art in London, where – following their more traditional mode of teaching – he trained vigorously in mastering figurative skills.
The school was also the alma mater of one of Malaysia's most distinguished artists, Datuk Syed Ahmad Jamal – featured in Jai's The Painter (2006). Interestingly, Jai's newly gained credentials did little for the artist on the local art scene, monopolized at that time by more traditional movements such as the Malaysian Watercolour Society. He made their skills his benchmark, producing several watercolours such as the simple Untitled (Two Pails) (1983), and the Artist Colony works a decade later. Further studies beckoned in the 1990s, which saw the artist further his studies at the Pratt Institute in New York.

The period marked his turn towards the German tradition, studying the performances and installations of Joseph Beuys and the paintings of artists like Anselm Kiefer and Gerhard Richter. Jai, to some degree, offers Malaysian viewers a glimpse of Beuys' influences; masculine identity is pronounced with many of his portraits being male figures. The artist is seen in side profile as Tok Bomoh [2004], there are highly realistic depictions of Malay warriors in Laksamana I (2004) and II (2005) and the artist's love for big bikes, as documented in Working Drawing Still Bike [2005], is well-known within art circles.
Jai's vast body of works in this collection presents a good opportunity for viewers to take in a chronological overview, as well as note developments in style and form. His oeuvre consists of a great use of symbols and a powerful showing of figurative works. And, one of Jai's most enduring hallmarks has been his use of bitumen, a material that he has influenced many fellow artists to incorporate into their materials.
Education
1987Masters Of Arts
University College United Kingdom
1985Bachelor Of Fine Art
Mara Institute Of Technology Malaysia
Artworks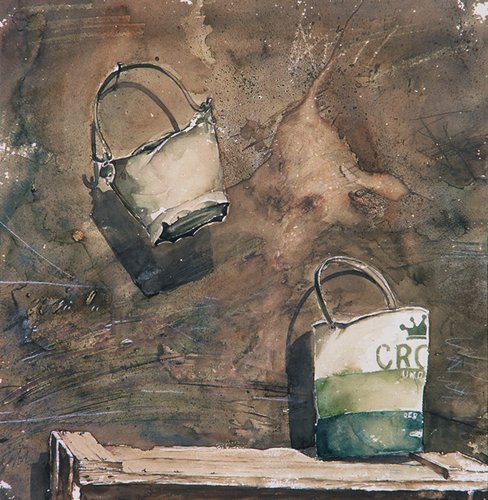 Still Life (1983)
Jalaini Abu Hassan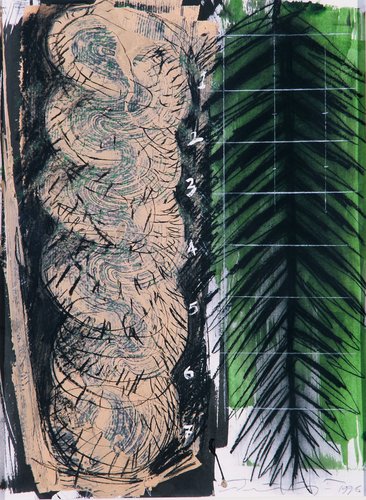 Untitled I (1996)
Jalaini Abu Hassan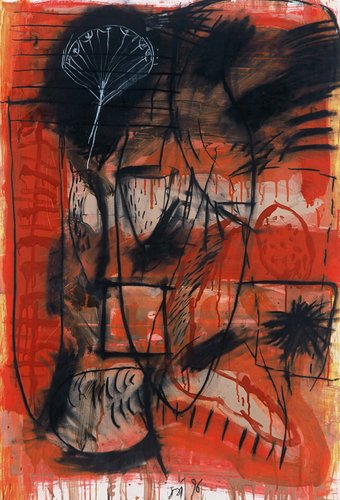 Untitled II (1996)
Jalaini Abu Hassan
Small Shells Working Drawing (1997)
Jalaini Abu Hassan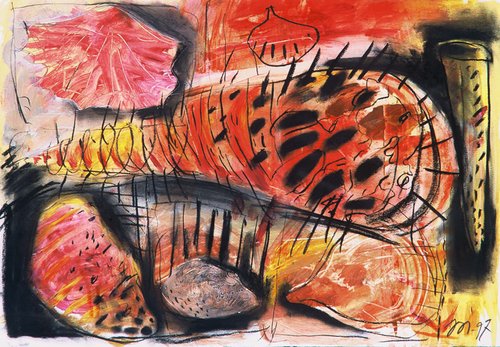 Red Shells (1997)
Jalaini Abu Hassan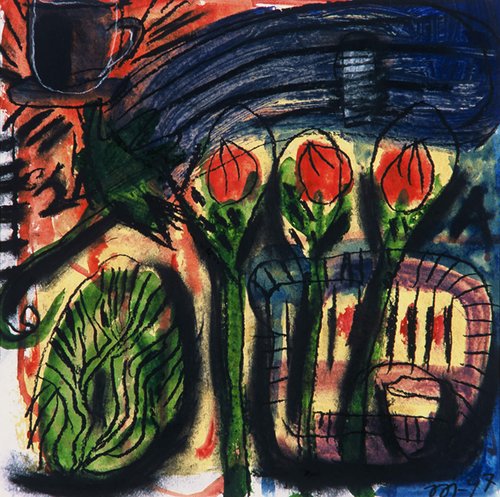 Tulips (1997)
Jalaini Abu Hassan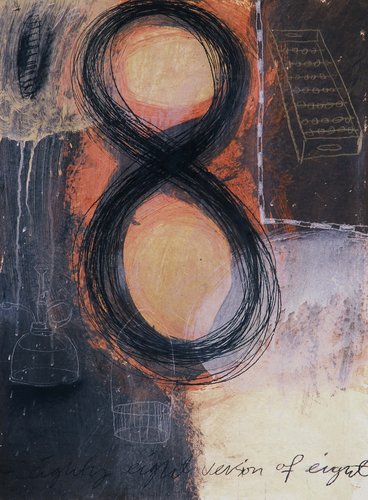 Eighty Eight Versions Of Eight (1997)
Jalaini Abu Hassan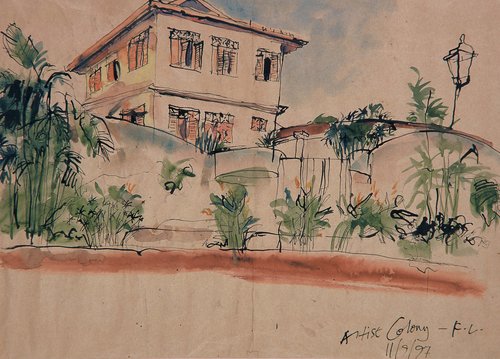 Artist Colony KL - Sketch 1 (1997)
Jalaini Abu Hassan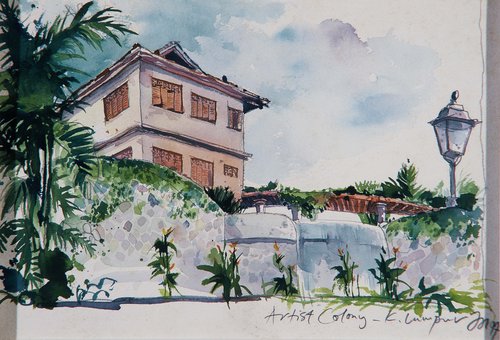 Artist Colony KL - Sketch 2 (1997)
Jalaini Abu Hassan
Jantung Pisang (1997)
Jalaini Abu Hassan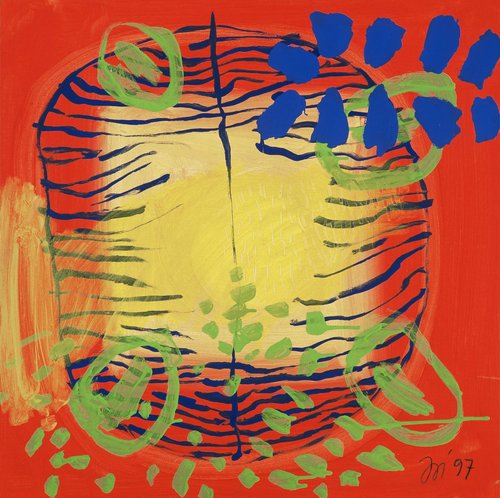 Untitled (1997)
Jalaini Abu Hassan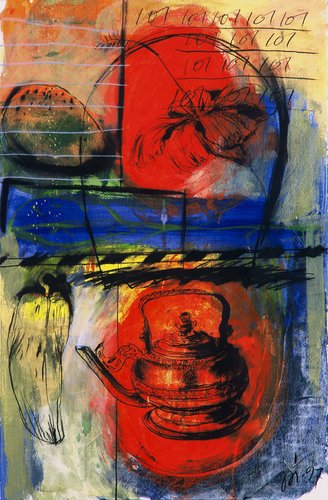 101 (1997)
Jalaini Abu Hassan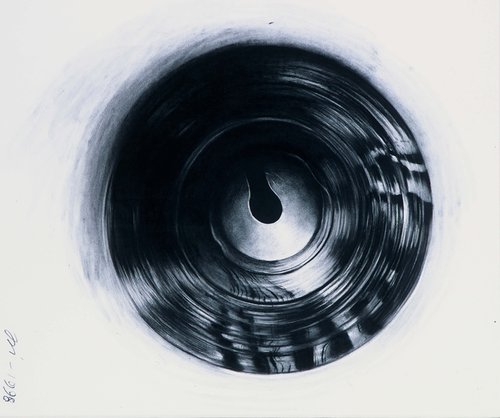 Biomorphic (1998)
Jalaini Abu Hassan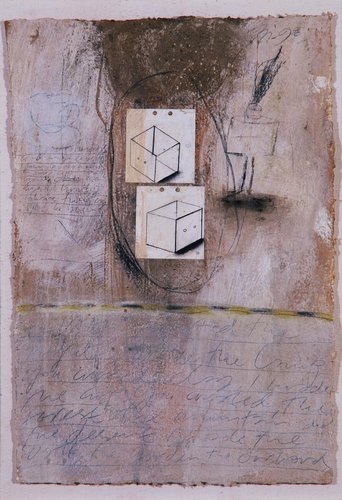 Two Boxes And Oil Lamp (1998)
Jalaini Abu Hassan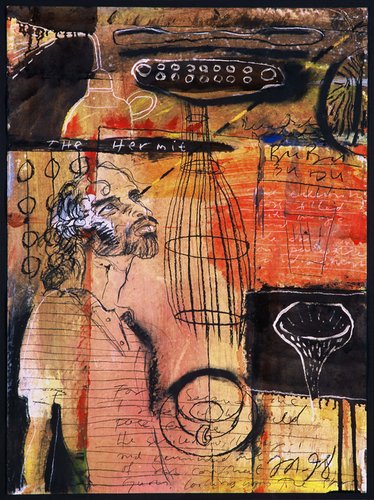 The Hermit (1998)
Jalaini Abu Hassan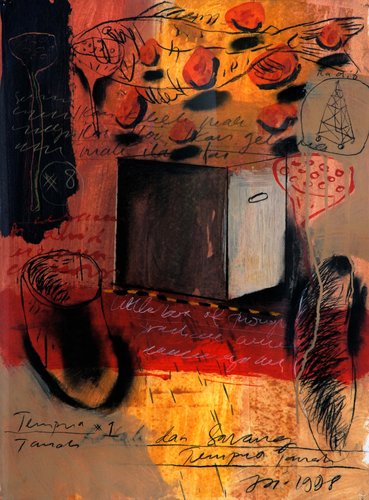 Little Box (Tempua Tanah) (1998)
Jalaini Abu Hassan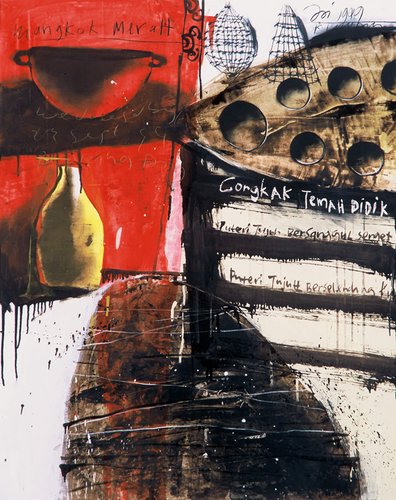 Mangkok Merah (1999)
Jalaini Abu Hassan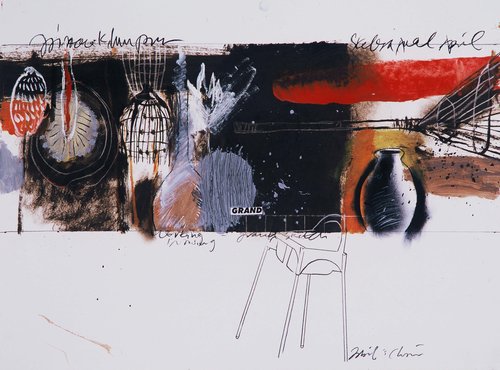 Jabit's Chair (2000)
Jalaini Abu Hassan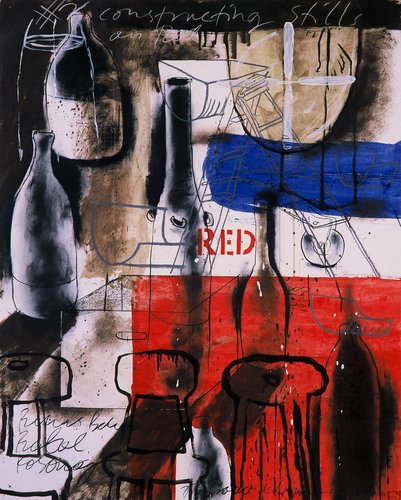 Constructing Stills On Red (2000)
Jalaini Abu Hassan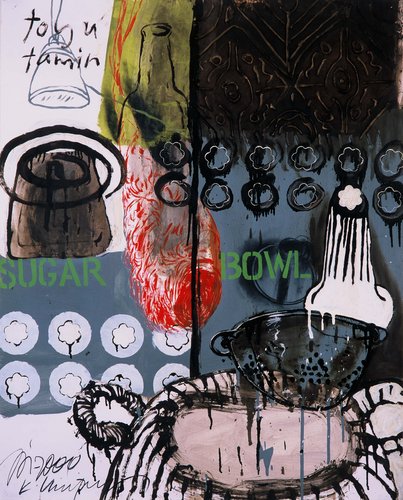 Sugar Bowl (2000)
Jalaini Abu Hassan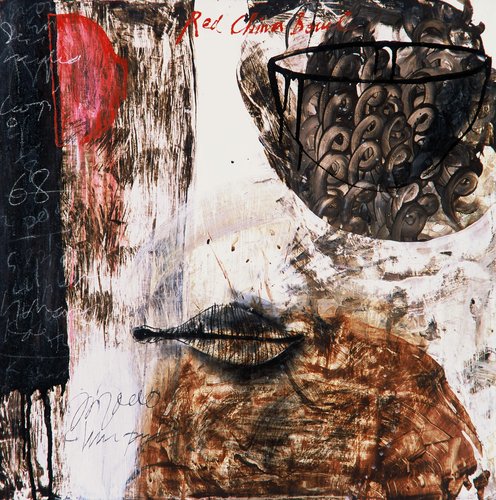 Mangkok Cina Merah (2000)
Jalaini Abu Hassan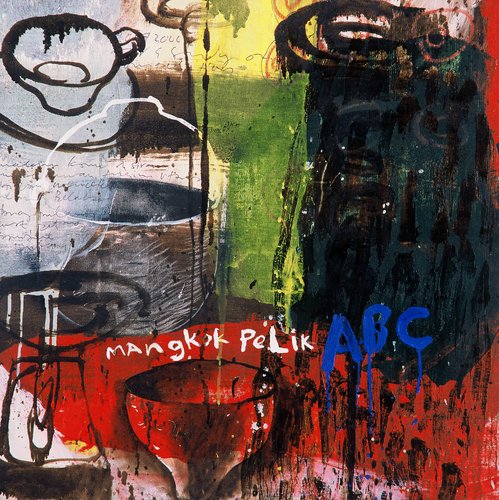 Mangkok Pelik (2000)
Jalaini Abu Hassan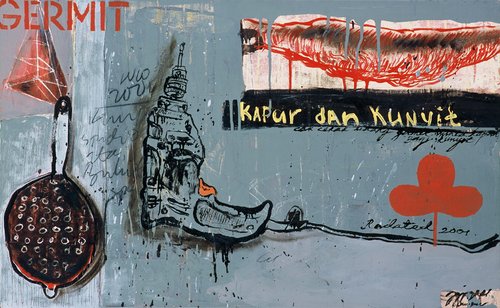 Kapor & Kunyit (2001)
Jalaini Abu Hassan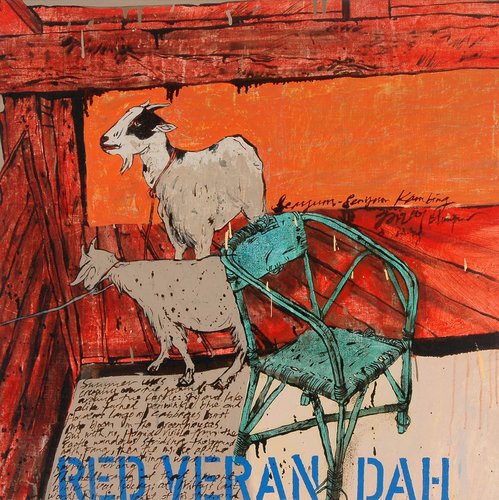 Red Verandah (2001)
Jalaini Abu Hassan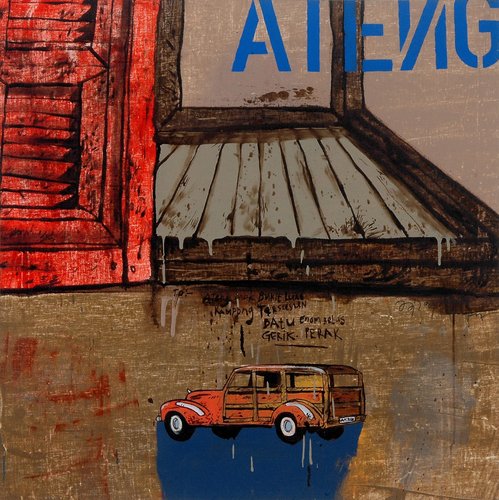 Ateng (2001)
Jalaini Abu Hassan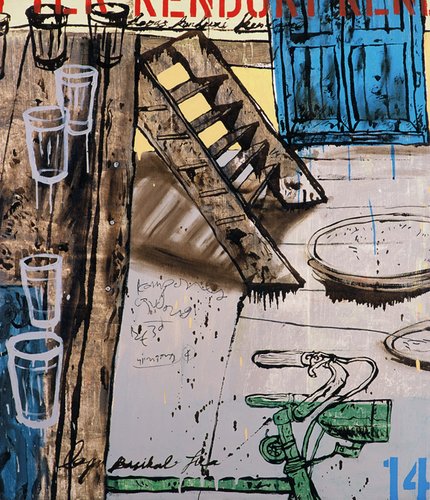 Kenduri (2001)
Jalaini Abu Hassan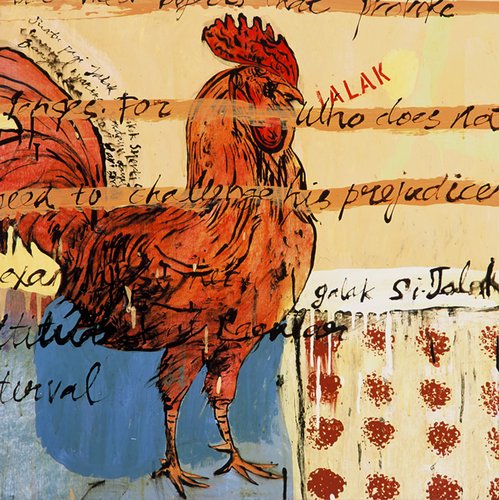 Jalak (2002)
Jalaini Abu Hassan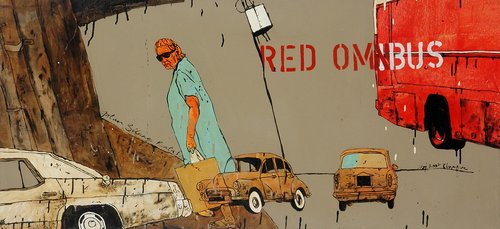 Red Omnibus (2002)
Jalaini Abu Hassan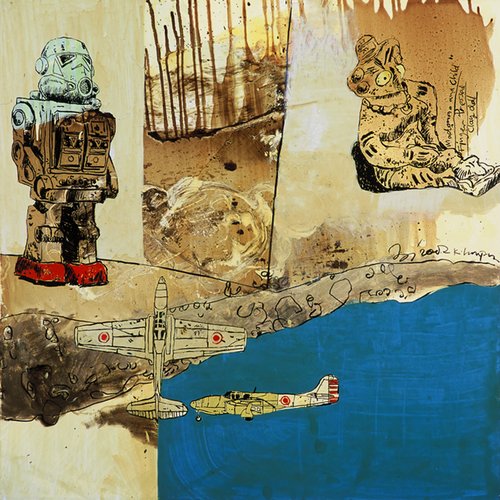 Clay Doll (2002)
Jalaini Abu Hassan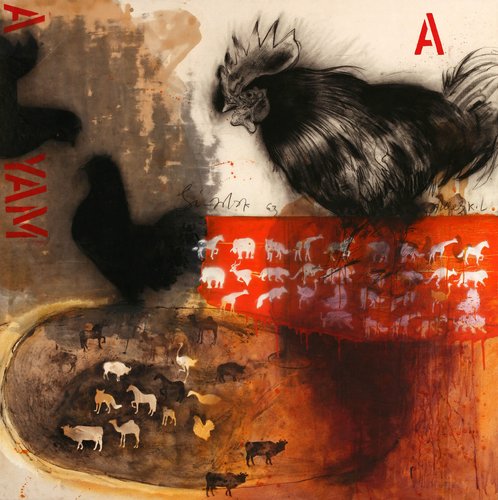 Si Jalak (2002)
Jalaini Abu Hassan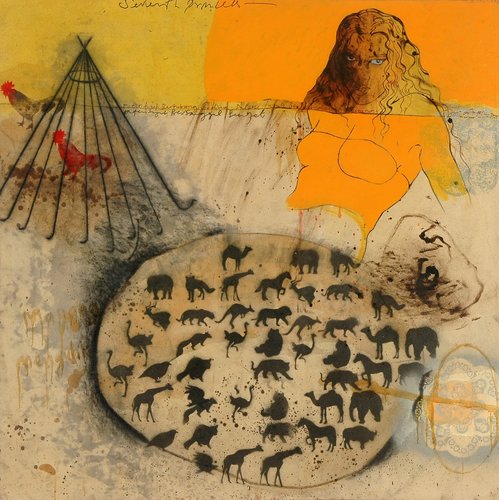 Seventh Princess (2003)
Jalaini Abu Hassan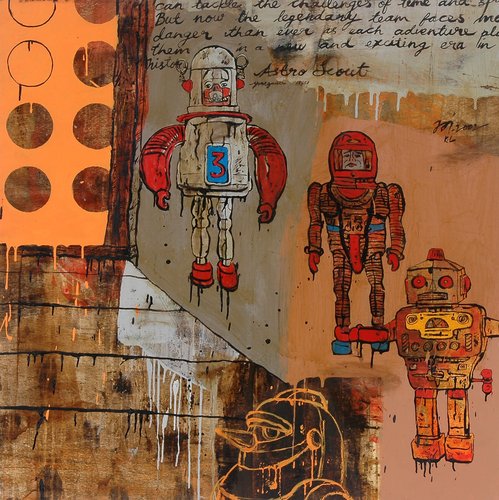 Astro Scout (2002)
Jalaini Abu Hassan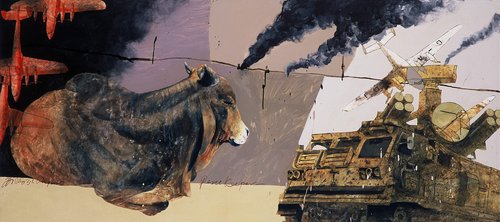 Peace Keeper (2003)
Jalaini Abu Hassan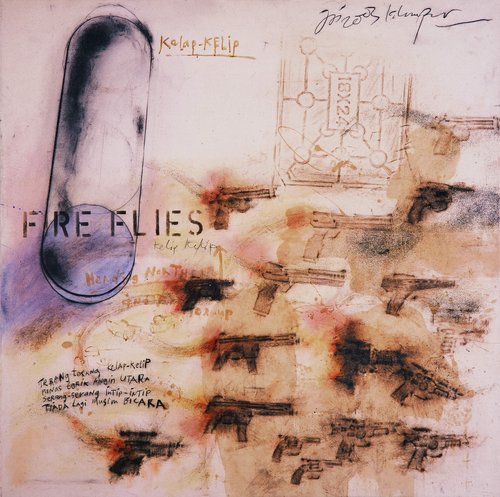 Fire Flies (2003)
Jalaini Abu Hassan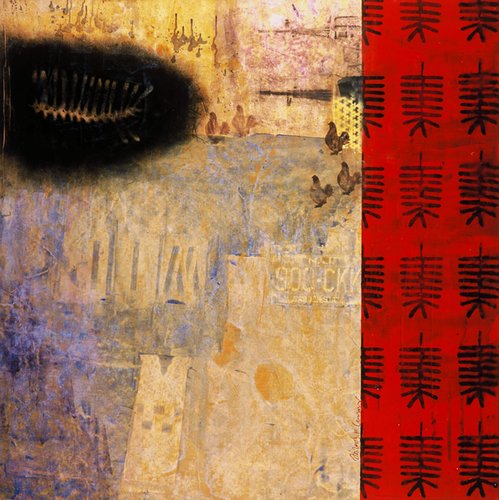 Pucuk Paku (2003)
Jalaini Abu Hassan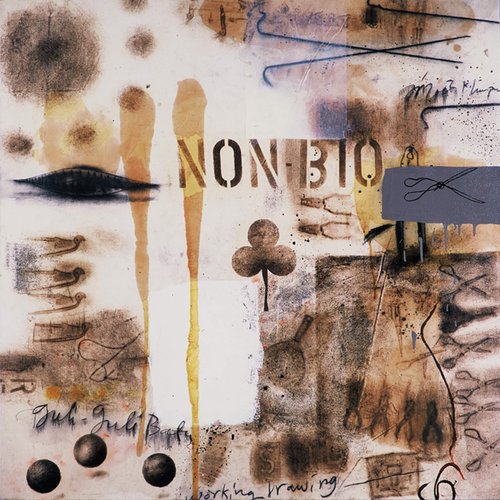 NON - BIO (2003)
Jalaini Abu Hassan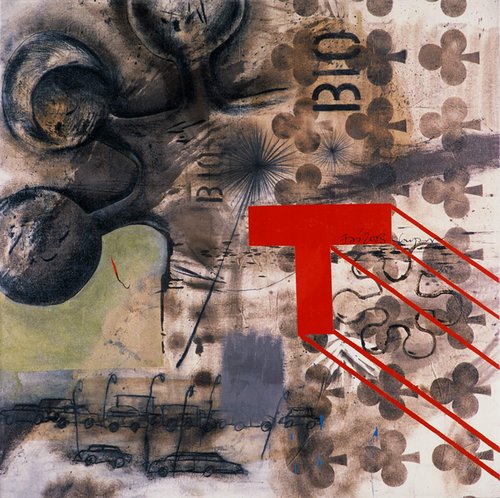 BIO (2003)
Jalaini Abu Hassan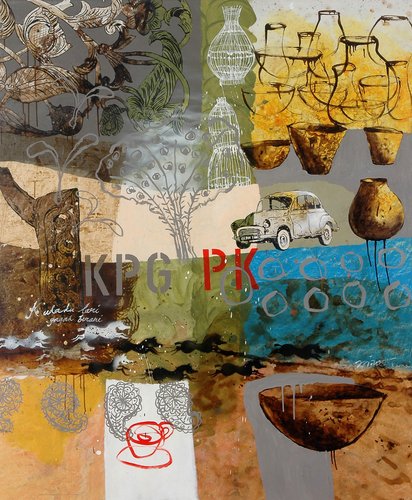 KPG PK (2005)
Jalaini Abu Hassan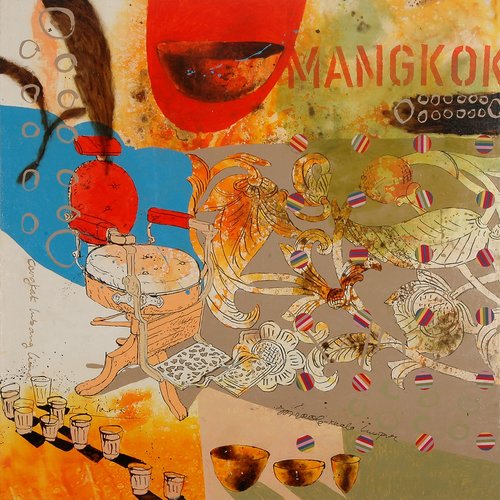 Mangkok (2006)
Jalaini Abu Hassan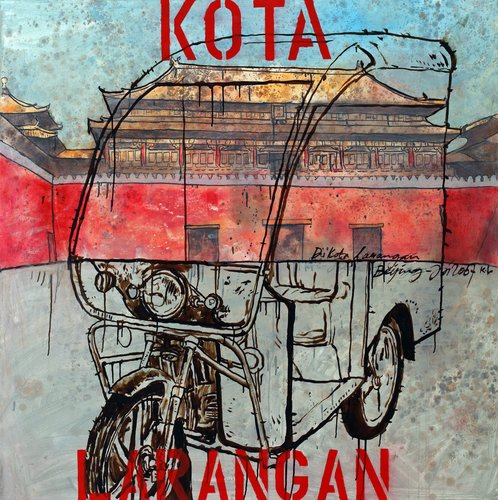 Di Kota Larangan (2007)
Jalaini Abu Hassan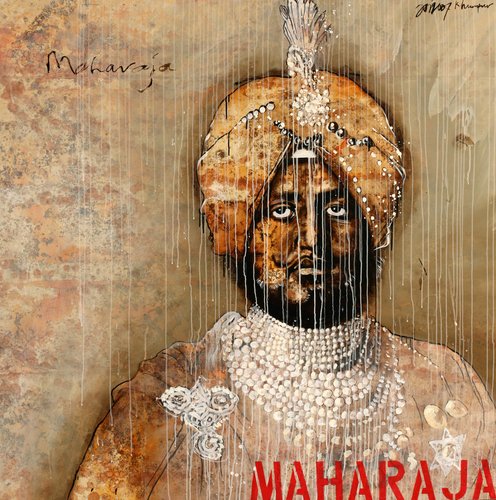 Maharaja (2007)
Jalaini Abu Hassan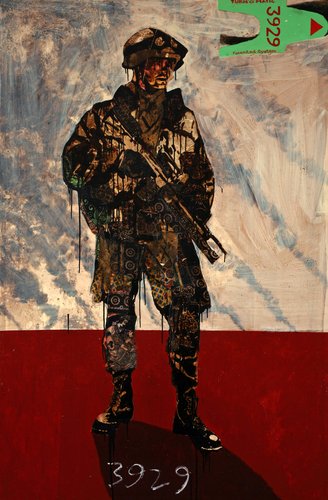 3929 (2008)
Jalaini Abu Hassan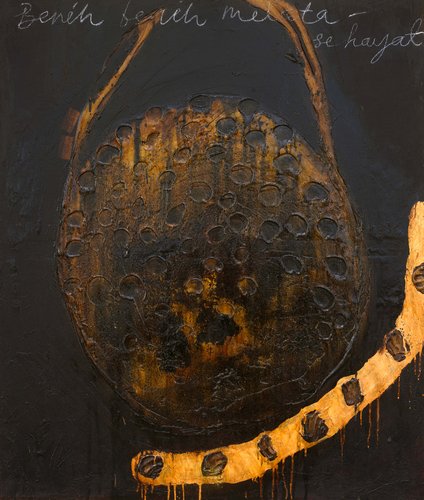 Bernih Kuih Merata Sehayat (1995)
Jalaini Abu Hassan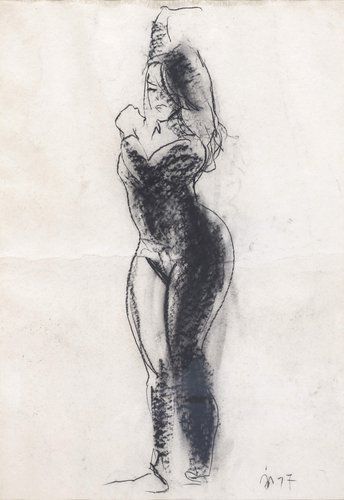 Dancer (1997)
Jalaini Abu Hassan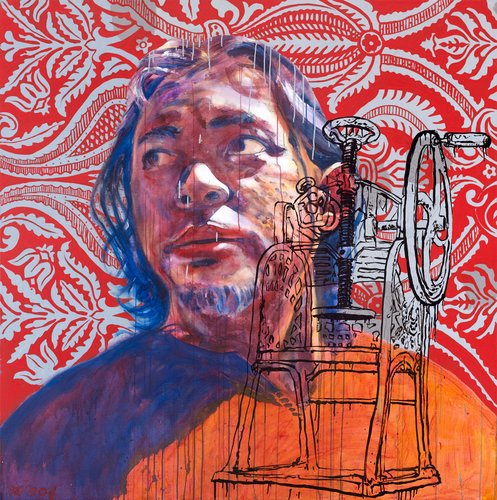 Ais Kacang (2006)
Jalaini Abu Hassan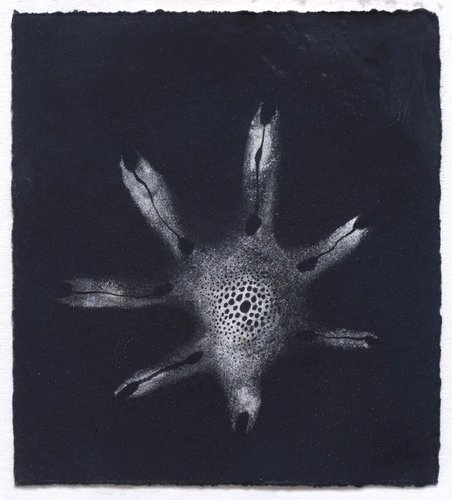 Study I (1993)
Jalaini Abu Hassan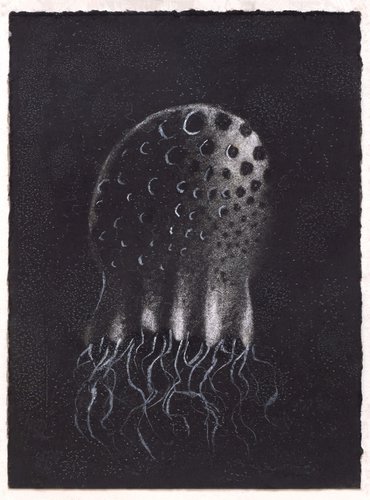 Study II (1993)
Jalaini Abu Hassan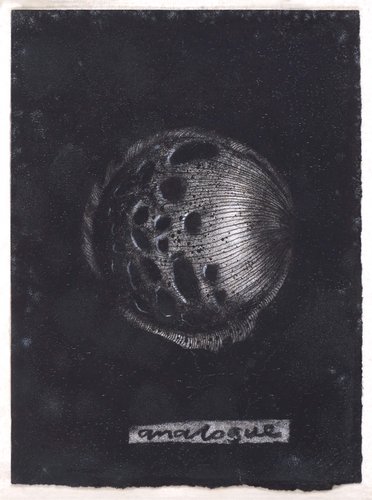 Study III (1996)
Jalaini Abu Hassan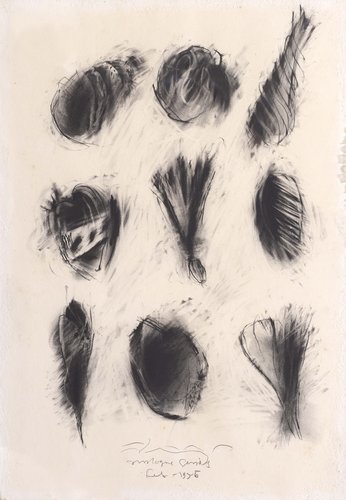 Working Drawing VIII (1996)
Jalaini Abu Hassan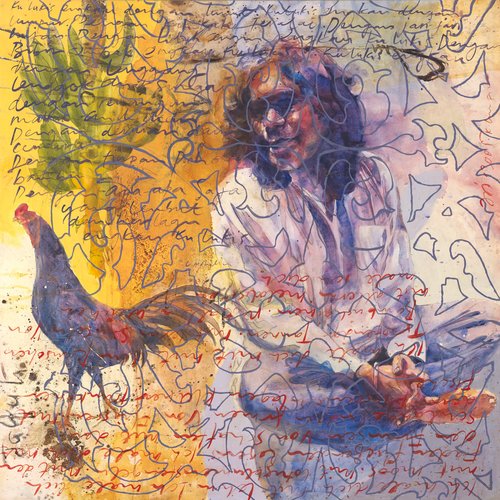 Tribute To Latiff Mohidin (2005)
Jalaini Abu Hassan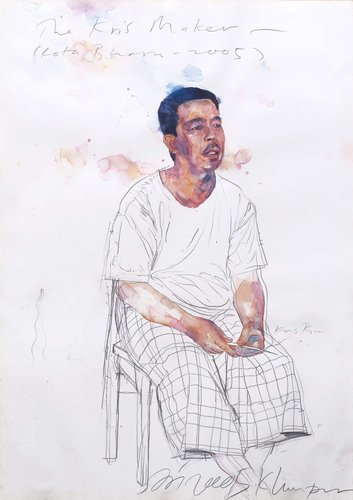 The Keris Maker (2005)
Jalaini Abu Hassan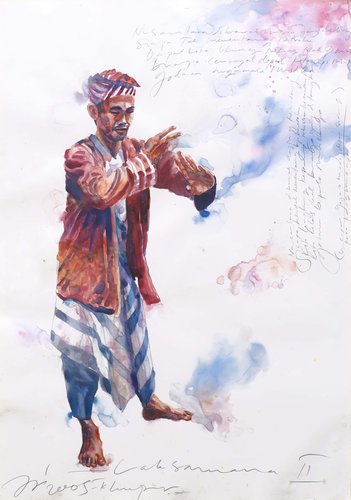 Laksamana II (2005)
Jalaini Abu Hassan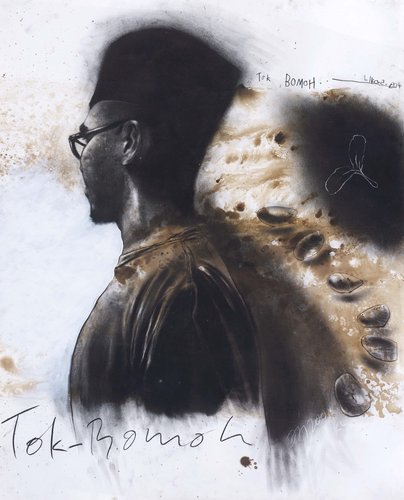 Tok Bomoh (2004)
Jalaini Abu Hassan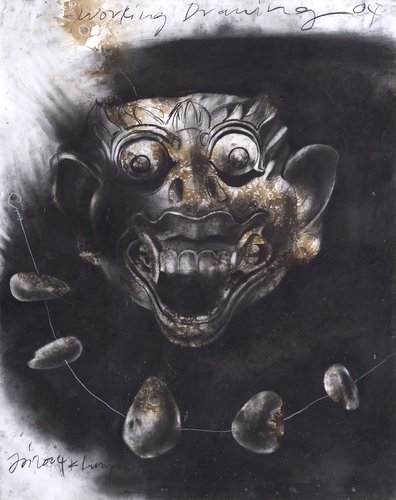 Topeng (2004)
Jalaini Abu Hassan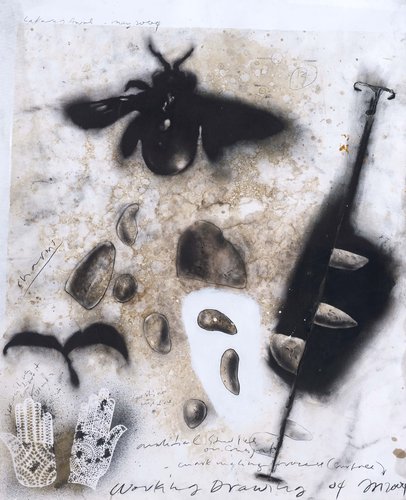 Kumbang (2004)
Jalaini Abu Hassan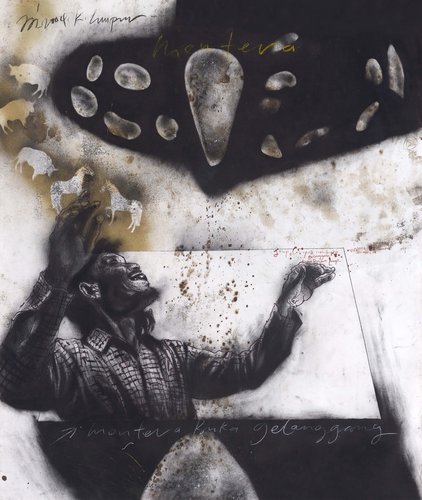 Mentera (2004)
Jalaini Abu Hassan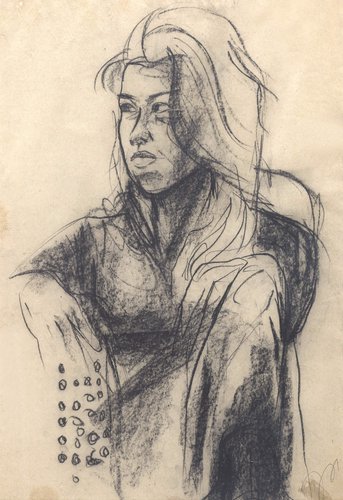 Malay Girl (1997)
Jalaini Abu Hassan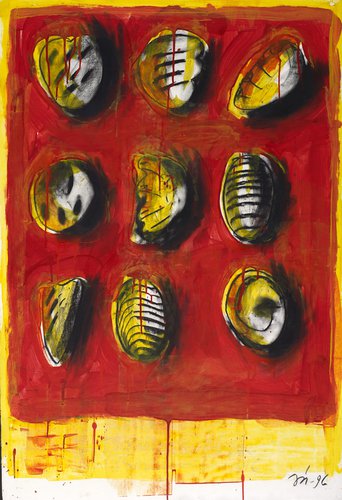 Untitled (1996)
Jalaini Abu Hassan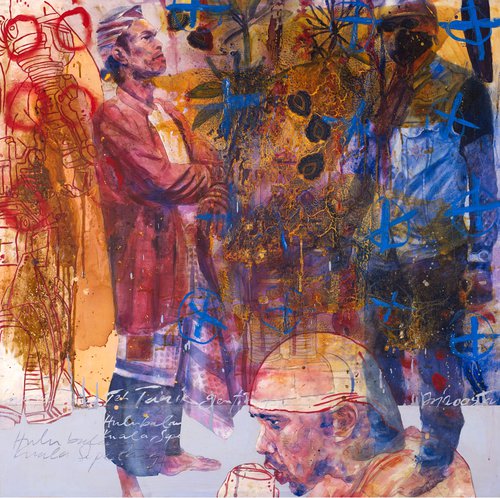 Hulu Balang Kuala Sepetang (2005)
Jalaini Abu Hassan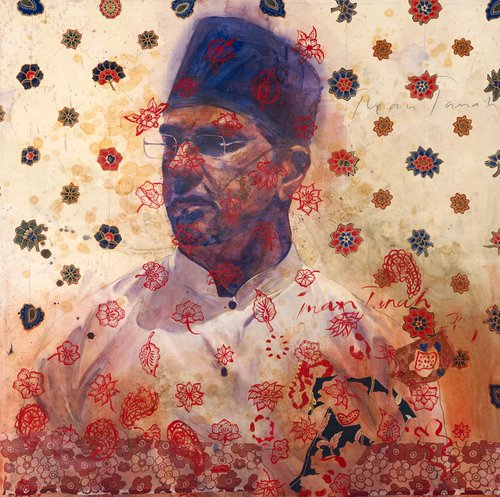 Tuan Tanah (2005)
Jalaini Abu Hassan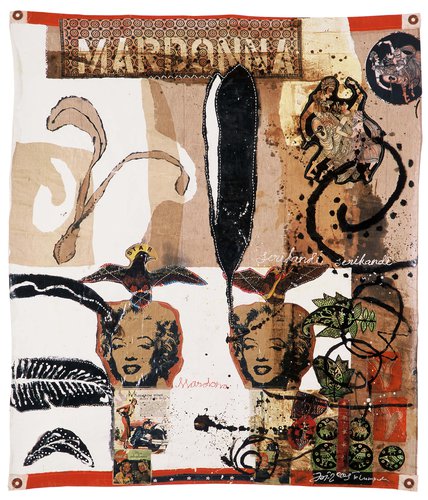 Mardonna (2005)
Jalaini Abu Hassan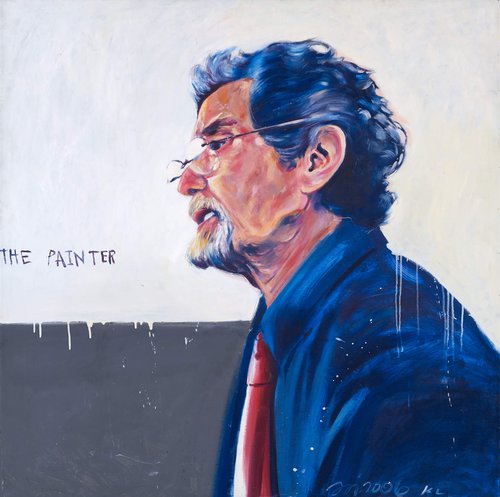 The Painter Syed Ahmad Jamal (2006)
Jalaini Abu Hassan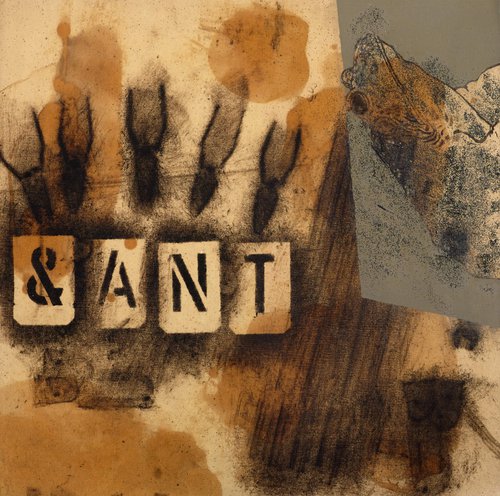 & Ant (2003)
Jalaini Abu Hassan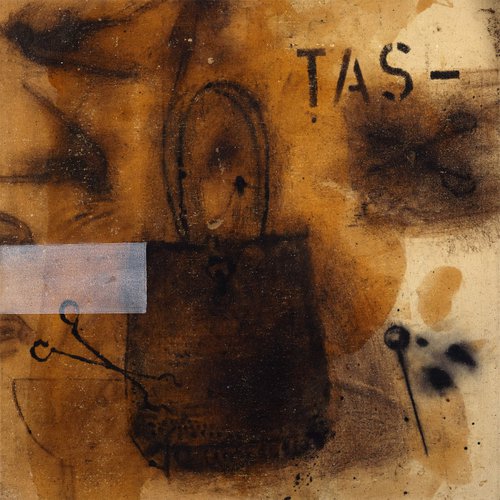 TAS (2003)
Jalaini Abu Hassan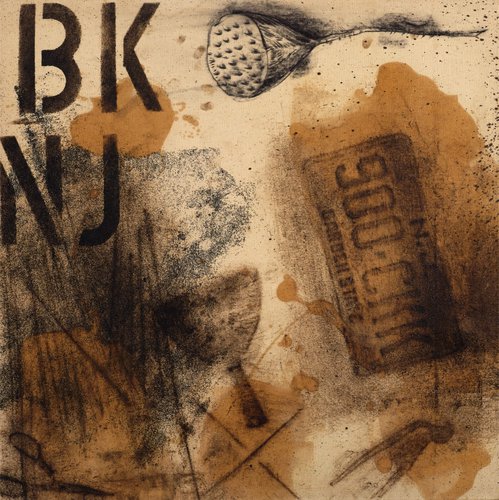 Batu Kurau New Jersey (2003)
Jalaini Abu Hassan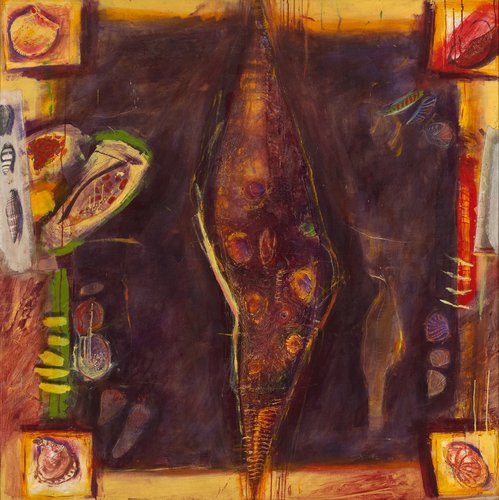 Shell series (1995)
Jalaini Abu Hassan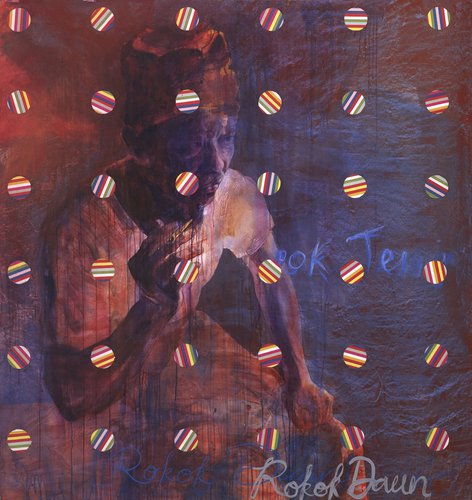 Rokok Daun (2005)
Jalaini Abu Hassan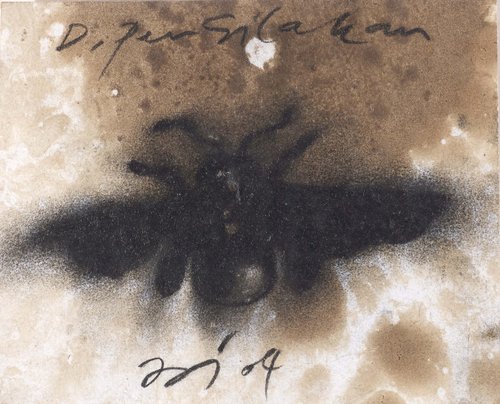 Dipersilakan (2004)
Jalaini Abu Hassan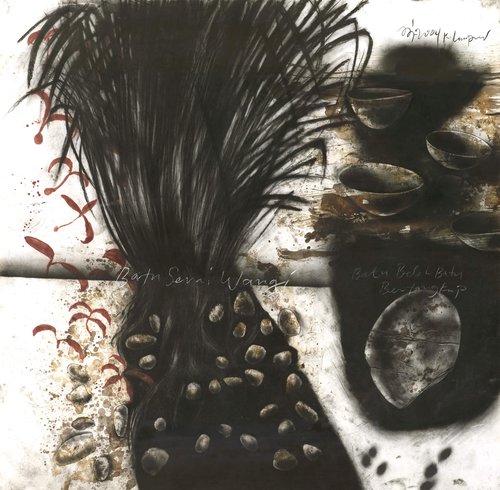 Batu Serai Wangi (2004)
Jalaini Abu Hassan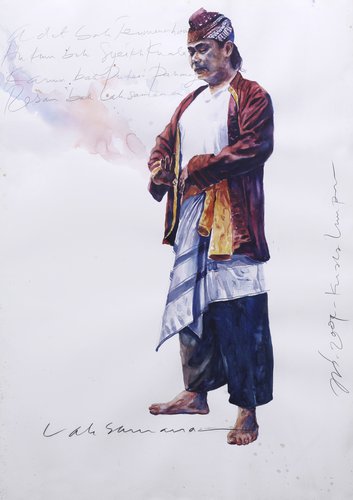 Laksamana I (2004)
Jalaini Abu Hassan