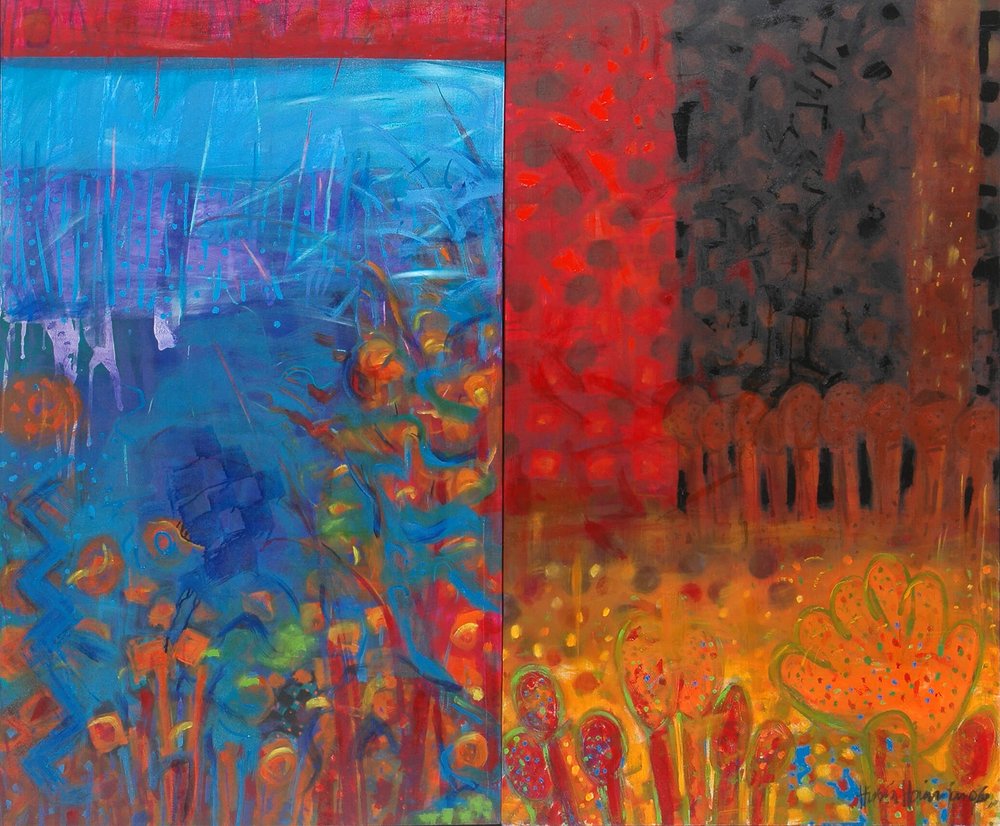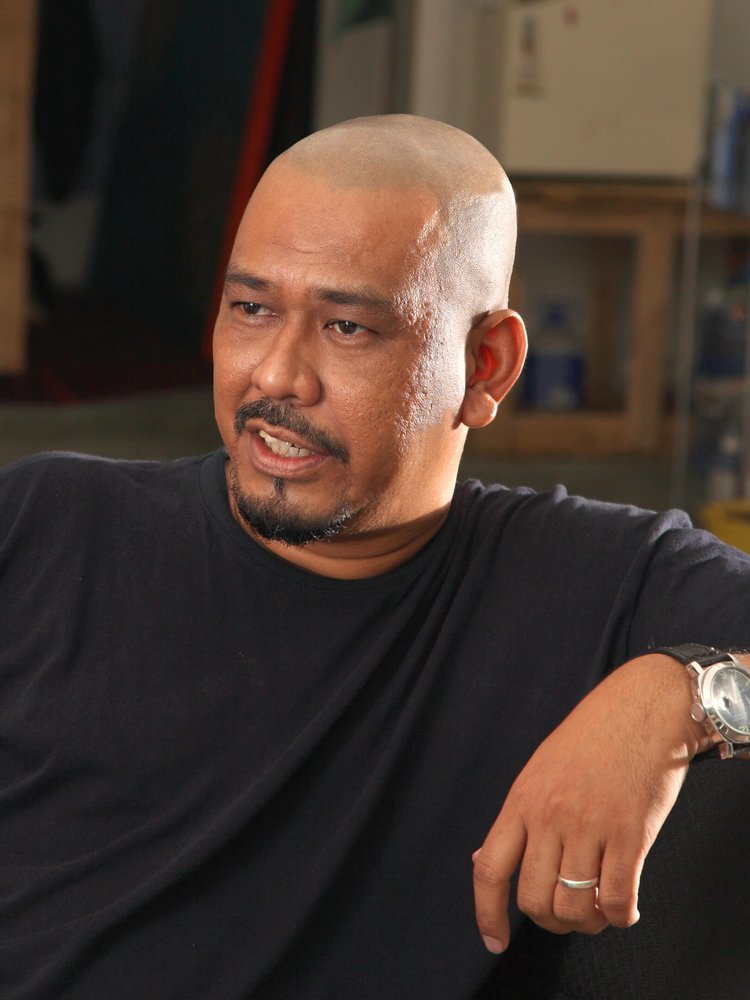 Husin Hourmain
Year of birth: 1963
Origin: Perak, Malaysia
Eclectic Contemporaries
26 Artworks
About the artist
Husin Hourmain's long route to full time painting began with studies in graphic design and photography due to parental pressure to pursue a more grounded livelihood. A lucrative career in advertising followed his graduation from the Malaysian Institute until he took up the brushes fulltime in 2003.
The artist considers himself largely self-taught, but gives credit to senior artists like Yusof Ghani and Indonesian painter Widono Sudono, who taught him the fundamentals at the end of the 1970s. Jackson Pollock is cited as one of his main inspirations, an unsurprising choice considering his artworks bear a strong likeness to the American Abstract Expressionist's own.
Works from the Zero to Something Zero to Nothing series evince this fact. The body of work refers to the various stages in life, or more specifically, to how easy it is to gain something as it is to lose it. #12 (2007) in this collection displays a similar aesthetic quality to Pollock's drip paintings.
The physical energy in this work is pronounced and the artist himself attests to a preference for movement when he paints. Indeed, this physicality leads to another parallel with Pollock's practice, famously documented by Hans Namuth's photographs of the artist at work, frantically in motion, dancing over his canvas, and continually dripping paint.
Closer analysis has led historians to believe that Pollock actually applied his paint carefully and intently. Nevertheless, Namuth's photographs have had a lasting impact and Husin himself mimics these spontaneous and uncontrolled gestures of Pollock, using the element of chance as a metaphor for life itself; "Life cannot be controlled," says Husin, "you can plan, but it's not your decision how it turns out."
For his latest works, he returns to the use of images, such as calligraphy (a theme explored earlier in his career, such as the study, Allah [2006]), and the use of bitumen following some prodding from fellow artists.
Indeed, this exchange amongst fellow artists is one of the chief characteristics in Husin's practice, especially as part of the Insight collective (other members are Yusof Ghani, Suhaimi Fadzir, and Shafee Ramli). The quartet shares the common denominator of having worked in design-related fields before becoming full time artists.
Education
1983Certificate In Photography
Institut Kemahiran Belia Negara (Ikbn) Malaysia
1982Diploma / Degree In Graphic Design
Malaysian Institute Of Art (Mia) Malaysia
Artworks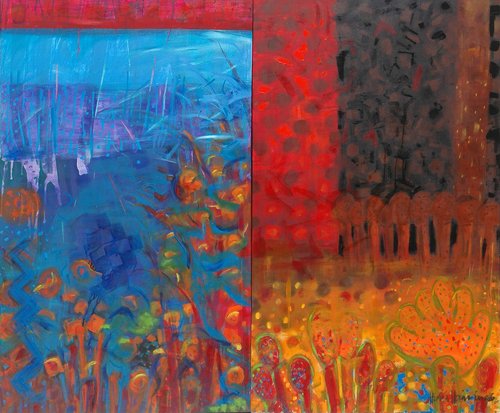 Kembara Bali Lima (2005)
Husin Hourmain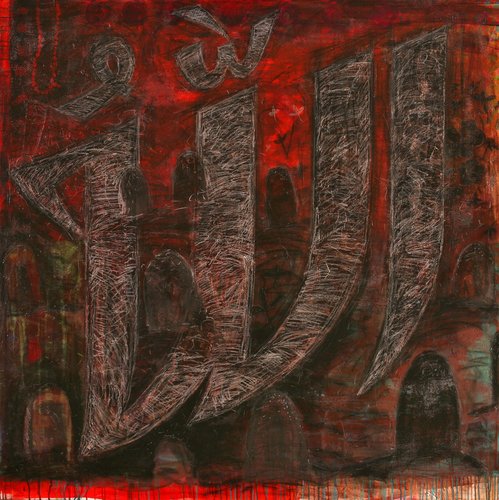 ALLAH - Study (2006)
Husin Hourmain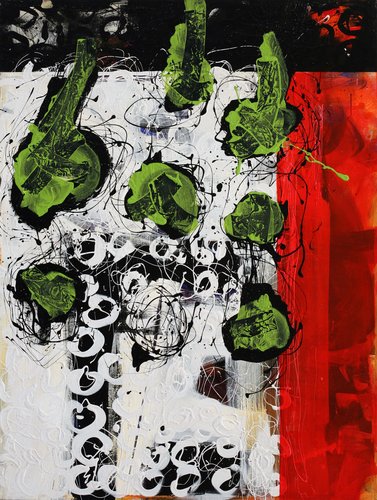 Twelve (2007)
Husin Hourmain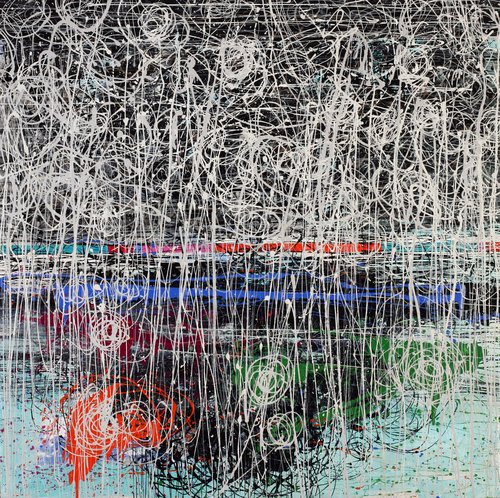 Thirteen (2007)
Husin Hourmain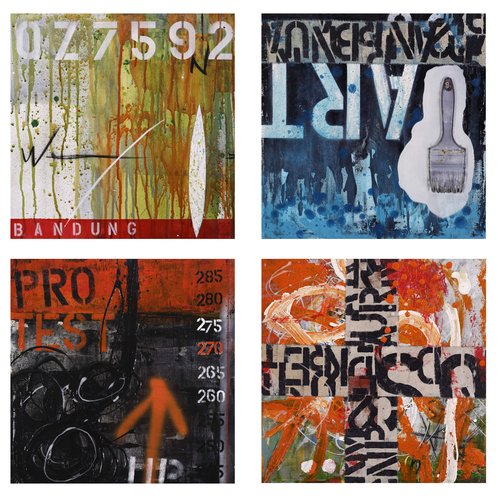 Aku Dan 2008 (2008)
Husin Hourmain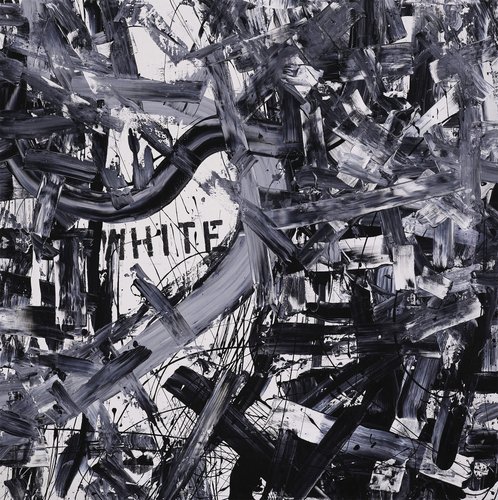 White (2008)
Husin Hourmain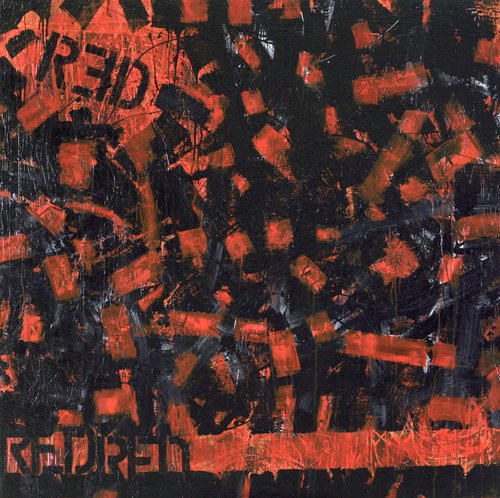 Fragile (2008)
Husin Hourmain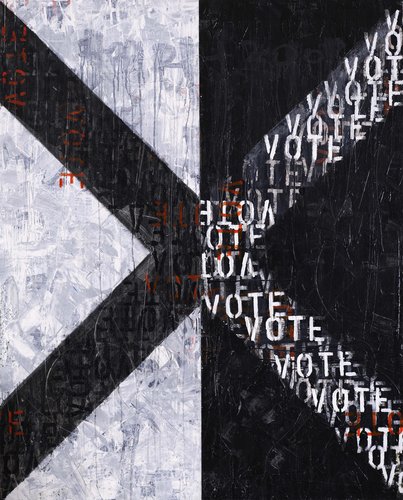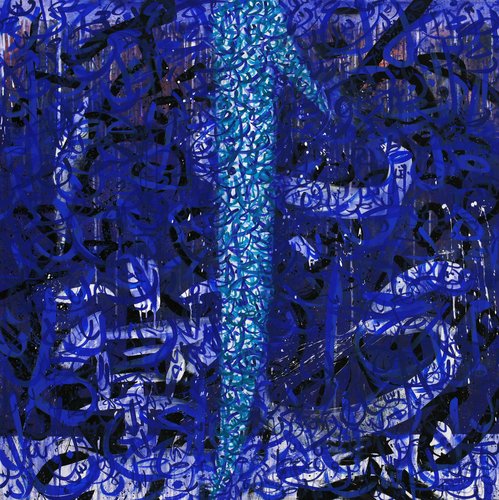 Asal Huruf (Alyph) (2008)
Husin Hourmain
Abjad Dua (Antara 1 & 3) (2009)
Husin Hourmain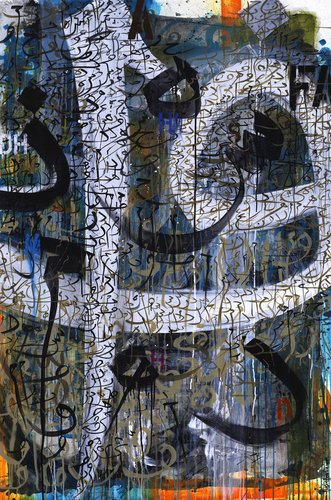 A & Fa (2009)
Husin Hourmain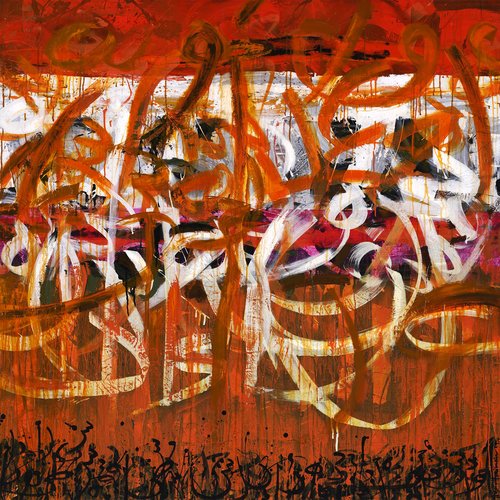 Katakan... Kalam 2 (2009)
Husin Hourmain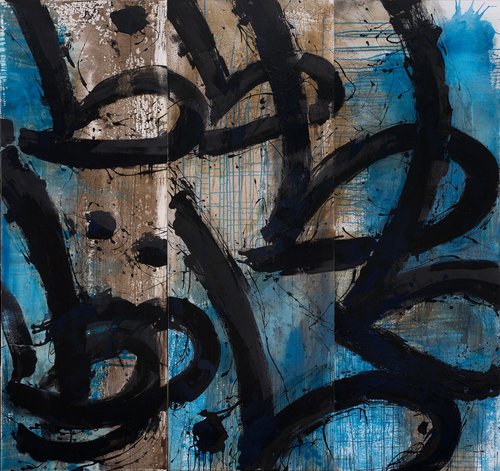 Asal Huruf 'Tho' (2011)
Husin Hourmain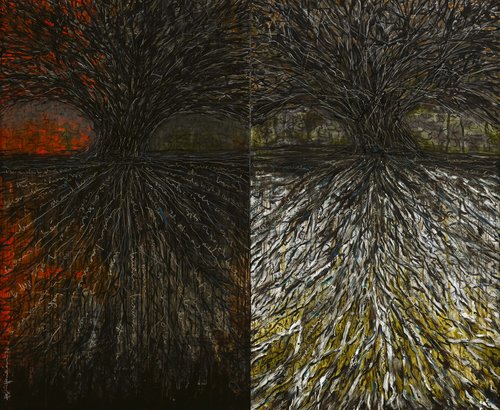 Family Tree II (2014)
Husin Hourmain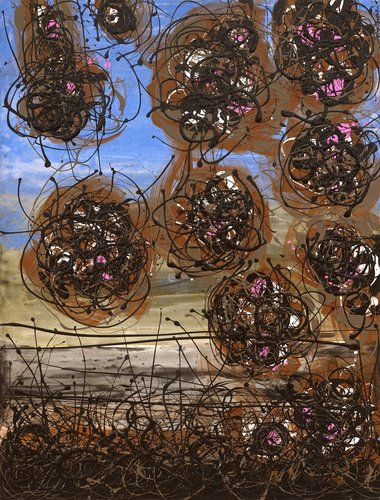 No. 11 - Eleven (After Rain) (2007)
Husin Hourmain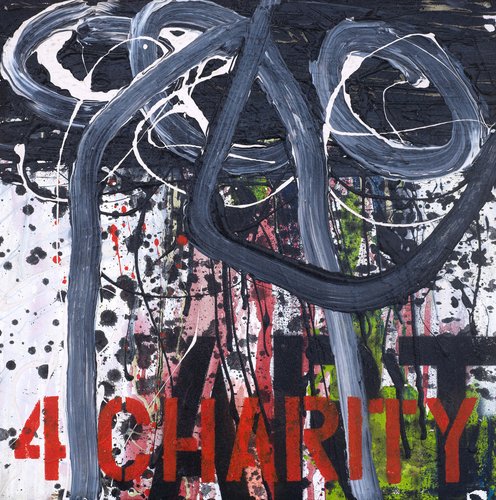 Aku & 2008 (2008)
Husin Hourmain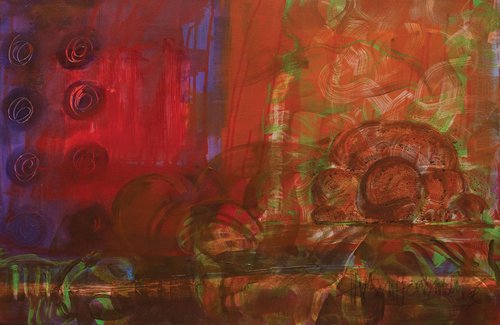 Aku Sujut (2006)
Husin Hourmain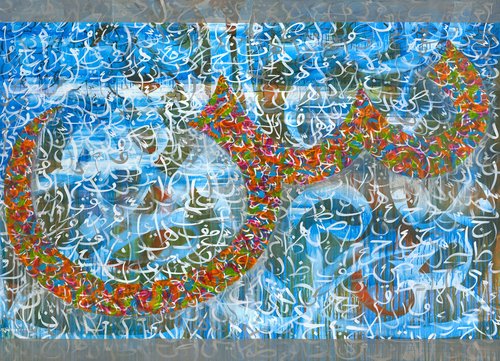 Asal Huruf 'Sin' (2010)
Husin Hourmain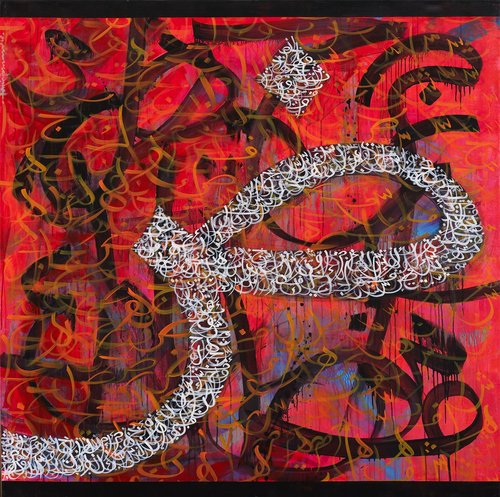 Asal Huruf 'Dad' (2010)
Husin Hourmain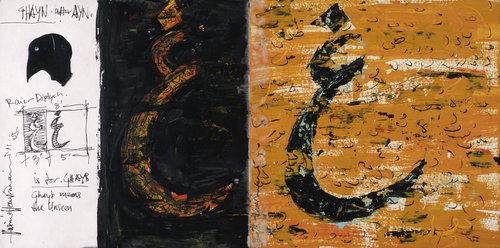 Asal Huruf 'Ghain' (2011)
Husin Hourmain