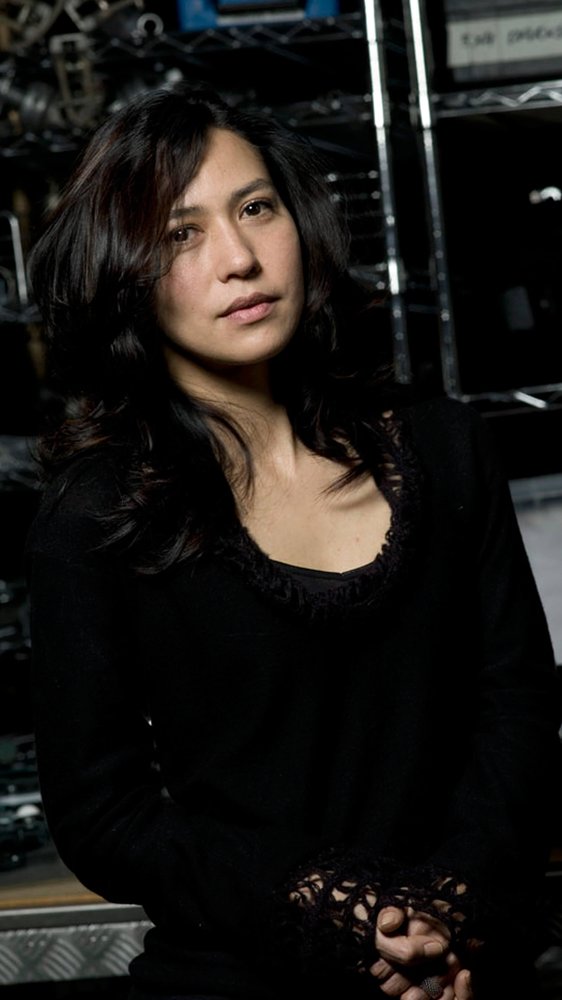 Hayati Mokhtar
Year of birth: 1969
Origin: Pahang, Malaysia
Young Contemporaries
1 Artwork
About the artist
Hayati was born in Kuantan, Pahang, in 1969, and went on to obtain an MFA in Fine Art from Goldsmiths, University of London. With an installation practice that leans
heavily on experiments in new media and narrative qualities, Hayati has marked herself out as a leader of the video art genre in Malaysian contemporary art. Her
intimate contemplation of personal histories open the door for a reflection on wider collective histories, often using the construct of 'home' as a point of instigation.
Identifying the moments when homes transform into melancholic shells of themselves, possibly through destruction or the desolation of abandonment, a
fascination with memory and culturally specific objects is unveiled.
Airing Out, an early site-specific installation work presented soon after her graduation in the United Kingdom, states Hayati's ability to draw out layers of
complex histories using a single piece of architecture. Chronicling the history of Marble Hill House, England, and her past inhabitants by silk screening text from
letters and diaries onto silk ribbons and lace that trailed through the entirety of the house, Hayati delicately peeled away the layers of private suffering that had been
endured within the walls of the elegant Georgian house. Opening up the situation of Marble Hill House's inhabitants opened up an understanding on the political, cultural
and social situation of the period, a conceptual tool she continues to use.
A preoccupation with the hold physical spaces can have is perhaps best demonstrated in Penawar (2007), which was technically informed an earlier video work, Near Intervisible Lines, a collaboration with the filmmaker Dain Iskandar Said. Several technical lessons learnt in Near Intervisible Lines were applied in Penawar: exterior tracking shots, the use of more than one screen, the illusion of a static control image.
Artistically Hayati's technical work often informs her creative, and she builds on the lessons learnt in making each work. In Penawar she perfected techniques that remain central to her video productions until today, such as seamless tracking and using darkened interior spaces as the place to make cuts.
A twenty minute single channel video projection, Penawar records the clearing out and closing up of a house named 'Penawar' in Penang. Built in 1930 for the wealthy businessman and auctioneer C.M. Hashim, Penawar remained the family home until the death of his second wife Puan Sri Fatimah in 2006. Recording the process of shuttering up a family home emphasises her own belief that these spaces speak to an almost primal need for belonging. Yet the post-colonial environment necessitates a modernisation that cannot be reconciled with unending preservation.
Confining herself to a single location restricts her visual vocabulary to some extent, yet she manages to generate wider conversations on the historical shifts witnessed by Malaysians as the country develops in the twenty-first century. Through works such as Penawar, Near Intervisible Lines, No. 55 Main Road and Falim House: Observations, a thread emerges that audiences are being granted intimate glimpses into spaces as they journey away from the private sphere as a lenthrough which broader shifts- political, societal, economic or cultural- might be
unravelled.
With Falim House: Observations this is through the unravelling of a once palatial home that housed one of the wealthiest Chinese tin merchant families in Malaysia, which on a wider scale might provide a reading of the changes to local social structures and industry in the postcolonial landscape.
Made up of 28 sequences shot on HD digital video at Falim- an old mansion in Ipoh built by Foo Nyit Tse- Falim House: Observations ambitiously builds on the use of multiple screens to construct a layered narrative. A ten channel multi-screen installation debuted at Palais de Tokyo, Paris, in 2015, Falim House: Observations is
now part of the permanent collection at Singapore Art Museum, and was most recently displayed as part of the museum's survey of moving image artworks in Southeast Asia: Cinerama: Art and the Moving Image in Southeast Asia.
Attempting to preserve the brief moment when she discovered the mansion in a paradoxical state of being in ruins, yet strangely intact, she injects life through timed intervals running across the 10 video projections-- a herd of goats lolloping across the vast lawn, ethereal whistling, trains rumbling past or a woman shouting.
Straddling heritage to succinctly detail Malaysia's past and present while communicating an interest in the lived lives contained within houses, has garnered Hayati a great deal of critical recognition. She has exhibited in France, Australia, United Arab Emirates, Canada, Denmark, Singapore and Malaysia. Showings include: 'Retrospective Biennale', National Art Gallery, Kuala Lumpur (2016); Crossings: Pushing Boundaries, Galeri Petronas, Kuala Lumpur (2016); Secret Archipelago, Palais de Tokyo, Paris (2015); In Confidence: Reorientations in Recent
Art, Perth Institute of Contemporary Arts, Perth (2013); Border Zones: New Art Across Cultures, University of British Columbia, Museum of Anthropology, Vancouver (2010); Homeland, Contemporary Art Centre of South Australia, Adelaide (2009); 15th Biennale of Sydney: Zones of Contact. Museum of Contemporary Art
Australia (MCA), Sydney (2006).
Education
1999Master Of Fine Art
Goldsmiths University United Kingdom
1997Bachelor Of (Hons) Fine Art
Chelsea College Of Arts United Kingdom
Artworks

Penawar (2007)
Hayati Mokhtar