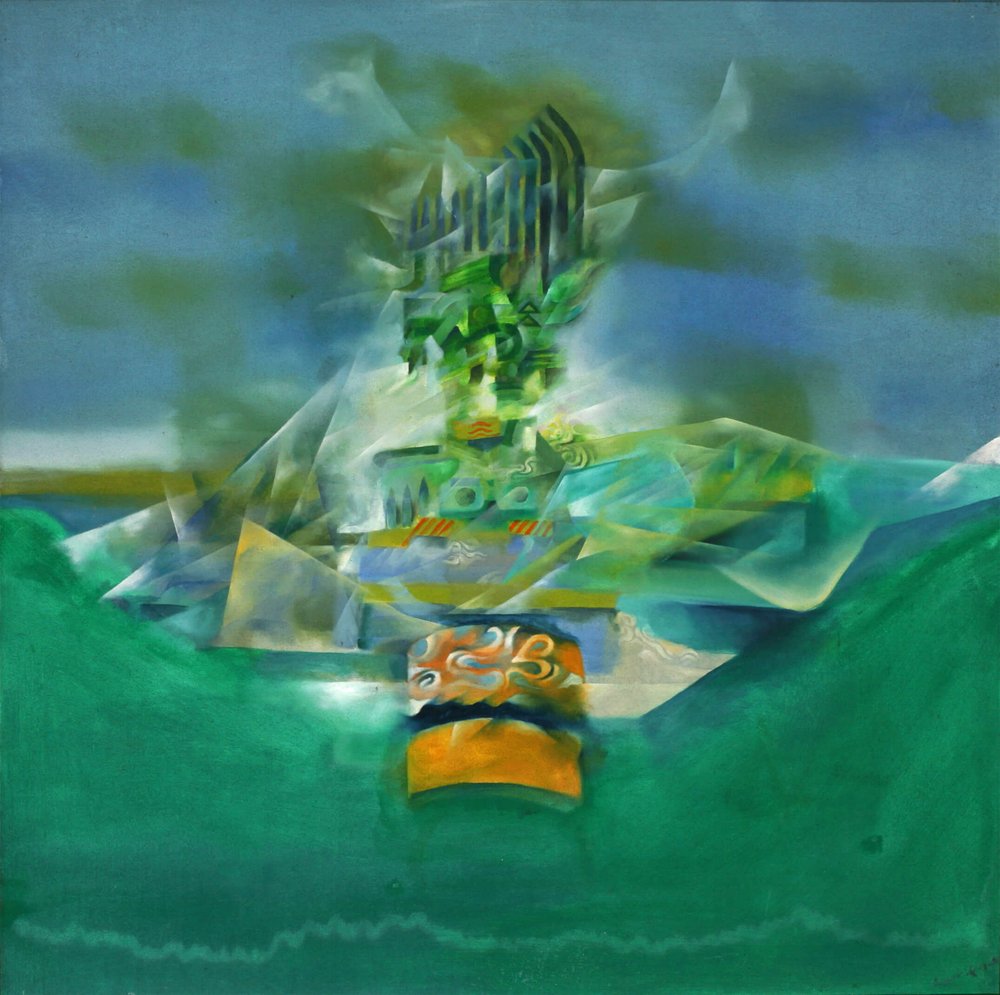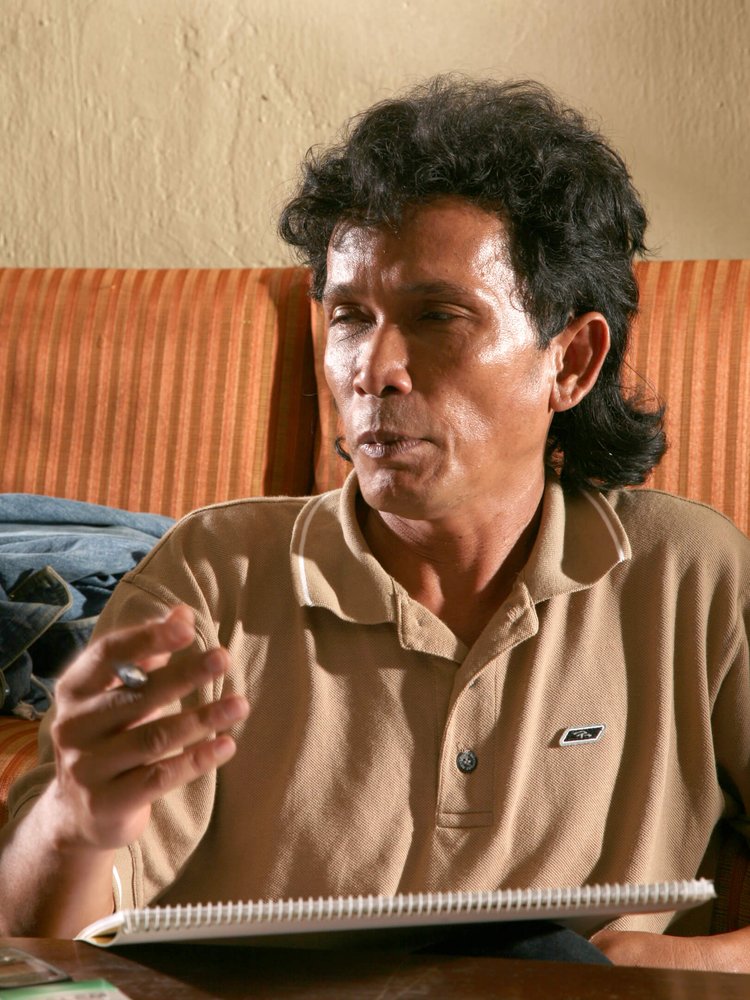 Anuar Rashid
Year of birth: 1958
Origin: Kedah, Malaysia
About the artist
Anuar Rashid was hailed as a wunderkind of art early in his career. Inderaputra (1979), an early work from the artist's first series, Nusantara, was painted at just 19, into the artist's third year at UiTM. It refers to the myth of the prince, Inderaputra (a theme he revisits later in his career) and its semi-geometric forms borrow motifs from traditional designs such as keris, woodcarving, headgear, or batik.
Anuar was the textbook artist rebel, diverging from the formal parameters set by his UiTM lecturers.
The young Anuar - intuitive, egocentric, and goal-driven - lusted for success and the seminal Nusantara series (1977-79) was the artist's first to be shown publicly. It consAnuarists of about forty paintings of similar merit and style (ephemeral and aqueous), was shown at various exhibitions in Penang and Singapore, and created high-profile visibility at an early stage of his career.
(Nusantara, however, was the given title of this particular body of work by contemporaneous art critics; the artist actually referred to this series as kota-kota).
Anuar joined Latiff Mohidin's Anak Alam colony soon after graduating from UiTM and was the only member that had gained formal art education. The period (1979-81), in the artist's recall, was fraught with hardship and struggle, owing to the vastly different pace and structure of the Malaysian art scene then. Led by a small number of dominant figures, it was difficult for younger artists to achieve success.
He went into a 20-year hiatus after the disbandment of the colony to deal with mental illness.
Anuar has since returned to artistic practice, with recent works that speak with a new clarity of voice for this epochal talent.
Mihraj (Penerbangan di Langit), or Mirage (Space Flight), (2008) marks the climax of the artist's explorations on the Inderaputera myth, with a suitably epic flourish and shift to oil paints.
It depicts a golden phoenix rising, its wing span spread across the canvas, to a sun-kissed sky.
The head of the mythical bird's head is made up of words in Jawi (the Arabic script traditionally used in Malaysia) and its feathery tail guides the viewer's eye gently to the darker wash of colour in the lower half of the painting.

It can be espoused that Anuar Rashid's works stem from his interests in myth, spirituality, and search for true national identity.
Personal research has brought the artist down the route of etymology and the role of migrants in the shaping of Malaysia.
There is a humanist and all-embracing approach that summarises the diverse influences in his life. While he comes from a staunchly religious background (credited to his parents), a childhood in a racially mixed environment in Alor Setar, and stints in Switzerland, Romania, France, and Yugoslavia, have had a strong impact on his personal philosophies and fed into his art.
Education
1978Bachelor Of Fine Art
Institute Teknologi Mara Malaysia
Artworks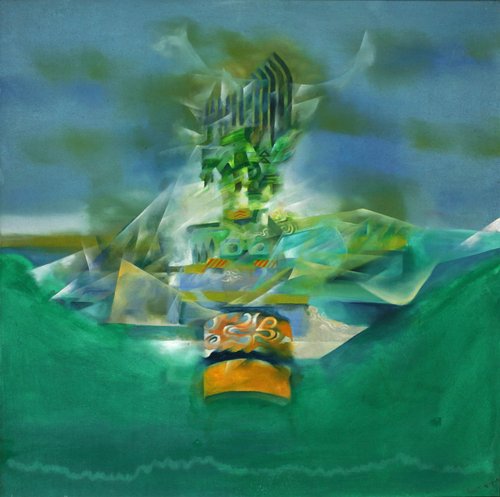 Air Angin And Api (1979)
Anuar Rashid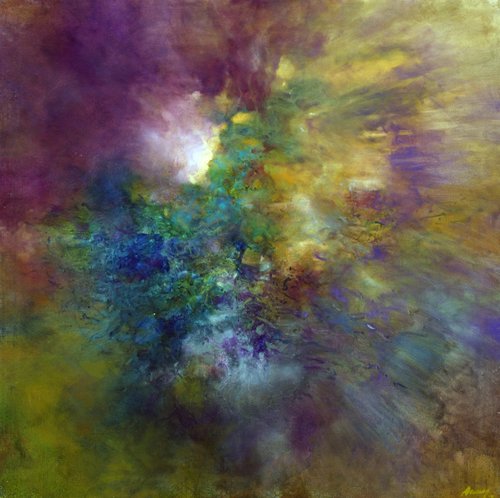 Number 8 (2006)
Anuar Rashid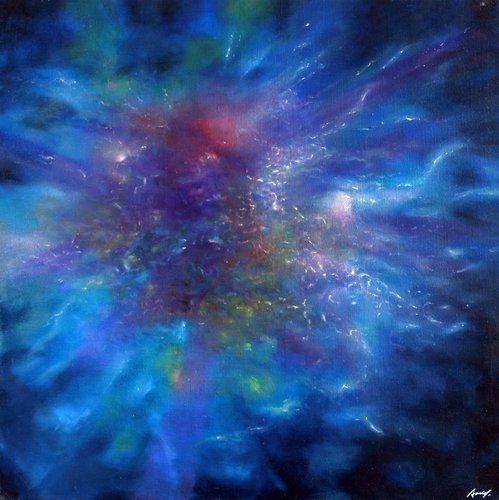 Untitled I (2006)
Anuar Rashid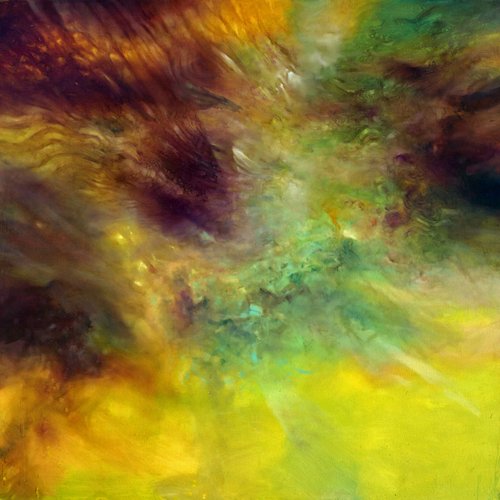 Untitled II (2006)
Anuar Rashid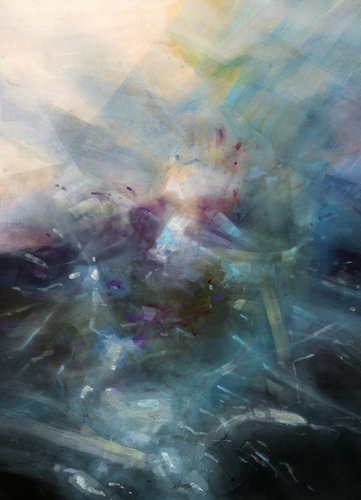 Untitled III (2006)
Anuar Rashid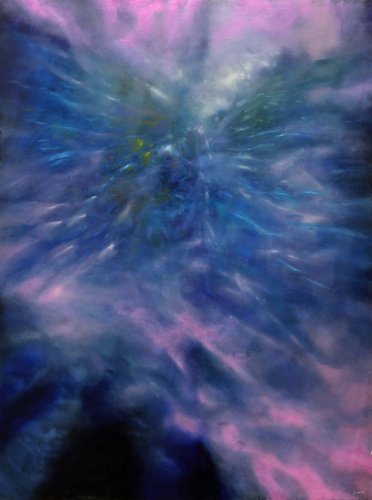 The End Of The Beginning (2006)
Anuar Rashid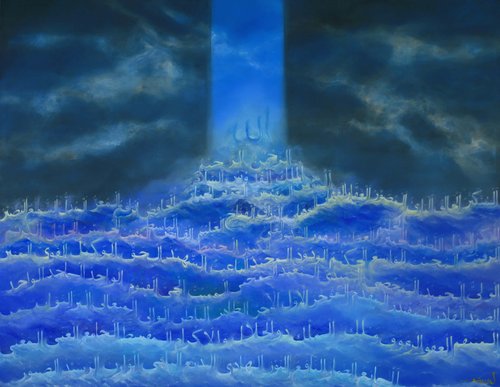 Wind, Water And Fire Asma Al-Husna (2008)
Anuar Rashid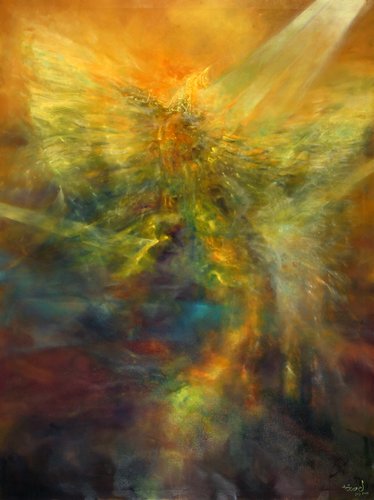 Mihraj (Ascending - The Golden Peacock I) (2008)
Anuar Rashid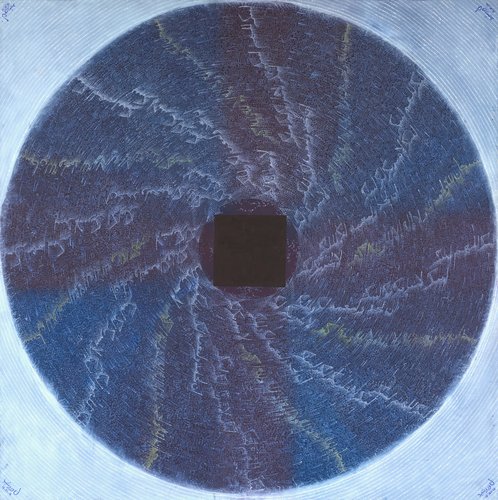 Tawaf - The Galactic Movement of Planet Earth (2010)
Anuar Rashid
Mihraj (Ascending - The Winged Horse I) (2009)
Anuar Rashid
Mihraj (Ascending - The Golden Peacock II) (2008)
Anuar Rashid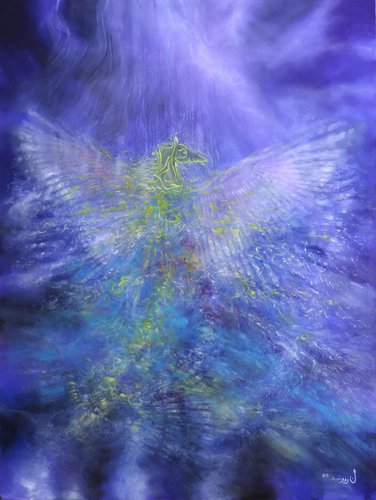 Mihraj (Ascending - The Winged Horse II) (2009)
Anuar Rashid