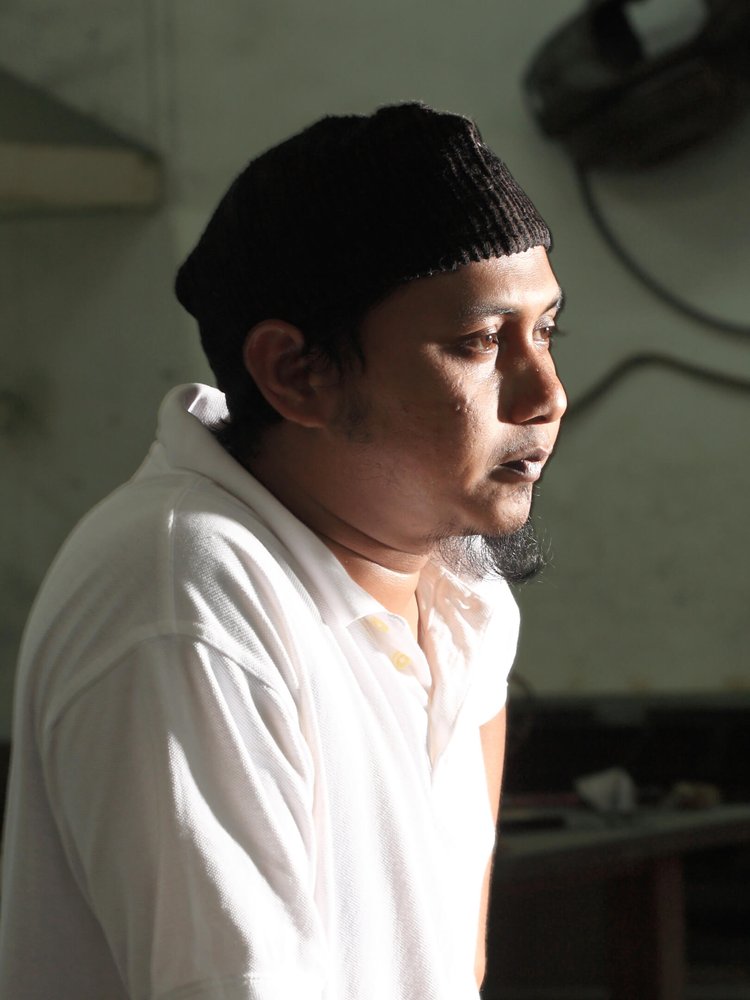 Ahmad Zuraimi Abdul Rahim
Year of birth: 1980
Origin: Perak, Malaysia
About the artist
The complex relationship between man and nature, and the entwined history, are the themes explored in the art of Ahmad Zuraimi Abdul Rahim. The younger brother of contemporary artist Daud Rahim believes that "nature is the most precious gift to mankind". The veneration of Mother Earth is, undoubtedly, linked to the artist's background. Growing up in
Lenggong, Perak, Ahmad Zuraimi enjoyed a childhood that was removed from the trappings of urban jungles. Leaving such idyllic surroundings for further education was inevitable for the artist. He portrays the idiosyncrasies and vicissitudes of such migration in his works as part of the fundamental makeup of all beings.
Consider the mixed media works in this collection, engravings on metal plates (specifically aluminium). Their appearance recalls fossilized bones and indexical traces of a prehistoric past that have given way to both natural disaster and development. The use of aluminium plates (and the artist's fine etching on this medium) presents another aspect to his works.
Representing the material world, wealth and modernity, the material also singles the artist out in a creative environment where the canvas still reigns supreme.
He also uses flattened aluminium soft-drink cans in this series, stripping them off their colours to leave only the slightest trace of their previous incarnation.
An evolutionary theme is present in his works, as Ahmad Zuraimi traipses across the stages of life in various organisms, beginning with single then multi-cells, bones, animals, and finally, humans.
Confrontation (2005) for example, presents two opposing portrayals of a male body; the left shows aluminium plates arranged at certain locations of the figure (the arm socket and lungs, for example) and the skeletal image contrasts starkly to the fleshy being on the right, which has been treated with warmer colours to indicate life.
This work is superior to Fate 1 [2005] and Hope [2005].
Education
2004Bachelor Of Fine Art (Hons)
Universiti Teknologi Mara (Uitm) Malaysia
2003Bachelor Of Fine Art
Universiti Teknologi Mara (Uitm) Malaysia
Artworks
Hope (2005)
Ahmad Zuraimi Abdul Rahim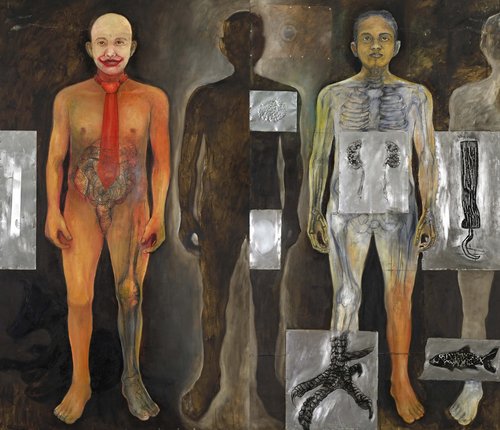 Portrait (2008)
Ahmad Zuraimi Abdul Rahim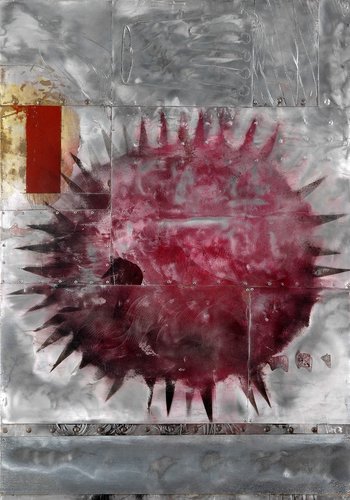 Fate I (2005)
Ahmad Zuraimi Abdul Rahim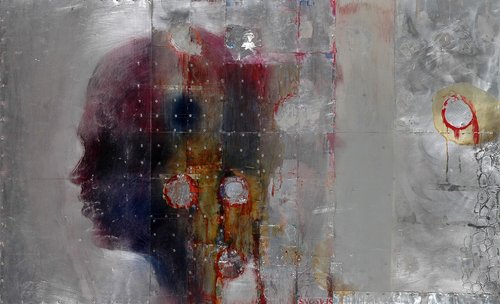 Confrotation (2005)
Ahmad Zuraimi Abdul Rahim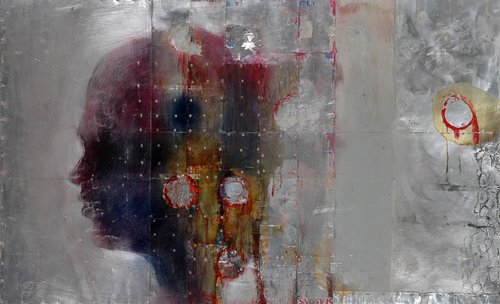 Time II (2005)
Ahmad Zuraimi Abdul Rahim