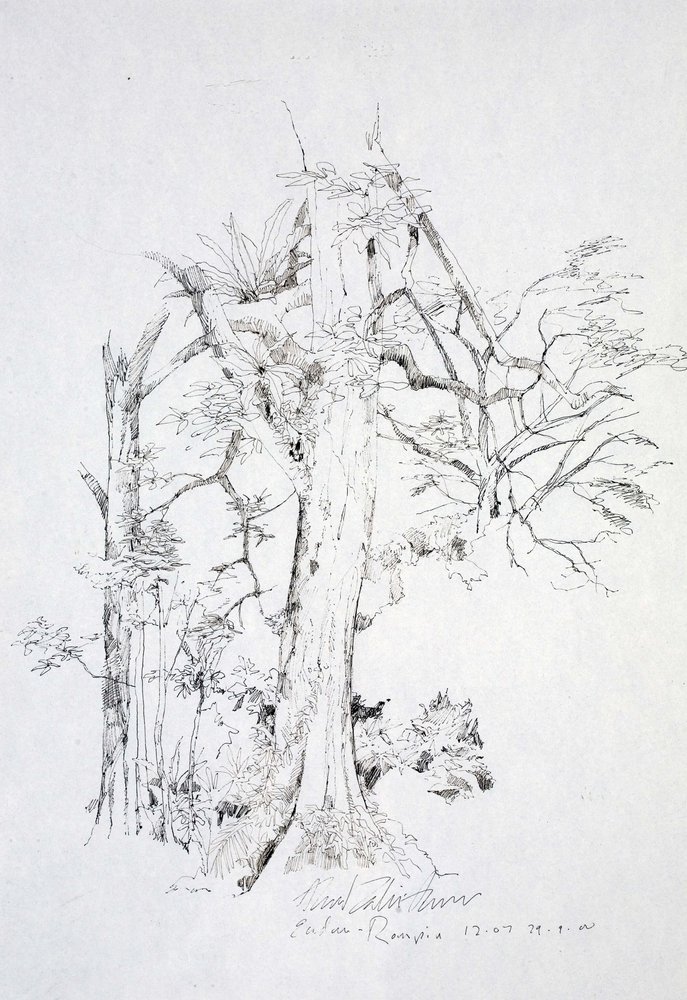 Ahmad Zakii Anwar
Year of birth: 1955
Origin: Johor, Malaysia
Eclectic Contemporaries
8 Artworks
About the artist
Ahmad Zakii Anwar, or Zakii, graduated from the MARA Institute of Technology (UiTM, as it was previously known) and began his career as a graphic artist in the field of advertising. His foray into the world of fine arts came relatively late (when he was thirty six).
The artist's earliest works in this series – four works of ink on paper from the Endau Rompin Series (all 2000) - can be seen as a reference to the artist's hometown of Johore, where he presently lives and works. These preparatory works are highly intimate.
They also hint at Zakii's fine skill at mimesis and justify the term 'realism', which is often used in reference to his oeuvre.

Other works in this collection strengthen this designation. Still Life (2000) is a good example. The early painting depicts an upturned white radish with a lime perched atop its very tip. The accuracy of the artist's depiction is admirable; the grains of wood are highly life-like and the shadows and textures of the subjects (the fruit and vegetable) make them seem three-dimensional.
This work (along with others from this series) possesses a painterly finish reminiscent of past masters and an age where such craft and skill were paramount. It also releases a coy erotic charge (consider certain parallels with the black and white photographs of peppers by Edward Weston in the 1930s) that offers a contemporary and almost parodic twist to the relatively archaic genre of still life. Indeed, as still life from centuries before were meant to deliver a certain degree of morality through the addition of certain symbols or icons, it can be argued that Zakii's paintings of cheekily positioned fruit evoke similar tensions, but with a dollop of satire.

Later works produced in this vein intensify this argument, and, examples within this collection include two oil paintings with porcelain vases as main subject matter (Untitled [2003] and Untitled [2005]). Both demonstrate the artist's homage to a tradition that gained prominence during the 17th century in European art, specifically within the Dutch republic.
Furthering Zakii's skill of mimesis are his figurative works. Series include Bali (a body of work that focuses on dance, masks, and cultural traditions of the island), Etchings (multihued explorations of the male figure), The Smokers (noir images of solitary smokers with faces often smudged out, as if masked by a cloud of smoke), Nudes, and Charcoals. The latter series mirrors the fragility and preciousness of the porcelain objects that the artist has depicted in oil, and, this series is made up of portraits of various personas, including other artists.

Once again, the artist's aptitude for realist depictions is prevalent. The sooty black lines contrast vividly with the white paper, offering a strong clarity to each of Zakii's subjects; every sinew, bone, and hair is depicted to emphasize physical traits. Facial expressions are pronounced and display a depth that draws viewers in deeply. Despite the move towards mechanical or digital aids and reproductions in contemporary art, Zakii's works offer a glimpse into old traditions within the history of art, notably figurative drawings. Zakii's first exhibitions were in the1970s. His career reached a pinnacle in 2008, with a wide survey of his artworks, exhibited under the title DISCLOSURE.
Education
1977Bachelor Of Graphic Designer
Institute Teknologi Mara (Itm) Malaysia
Artworks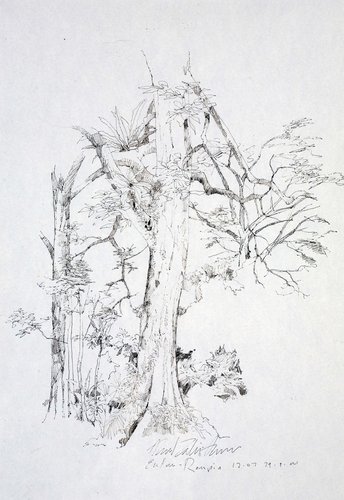 I (2000)
Ahmad Zakii Anwar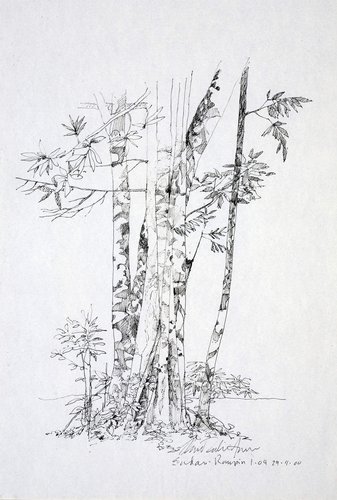 II (2000)
Ahmad Zakii Anwar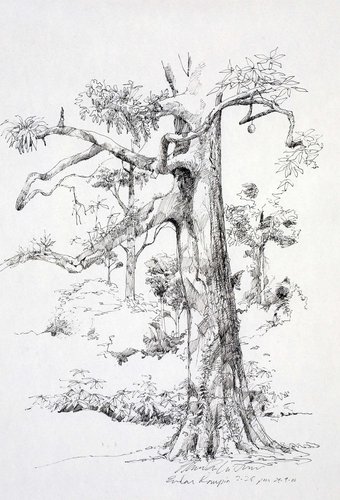 III (2000)
Ahmad Zakii Anwar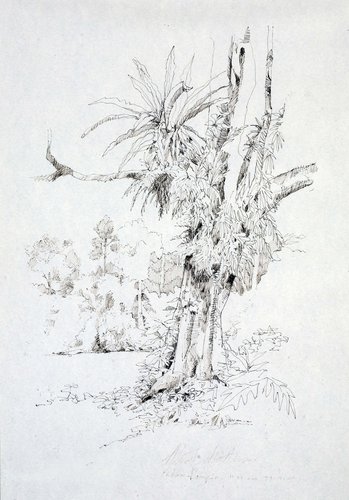 IV (2000)
Ahmad Zakii Anwar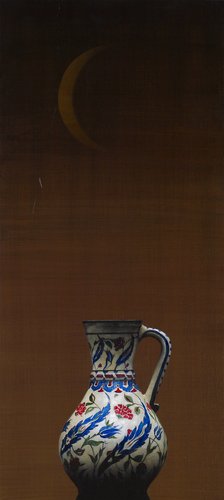 Untitled (2005)
Ahmad Zakii Anwar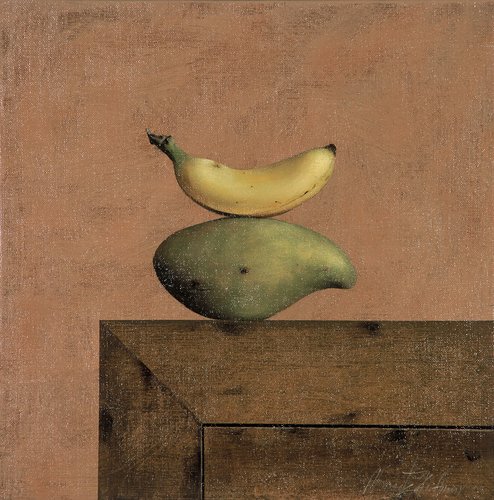 Happy Birthday Farouk (2004)
Ahmad Zakii Anwar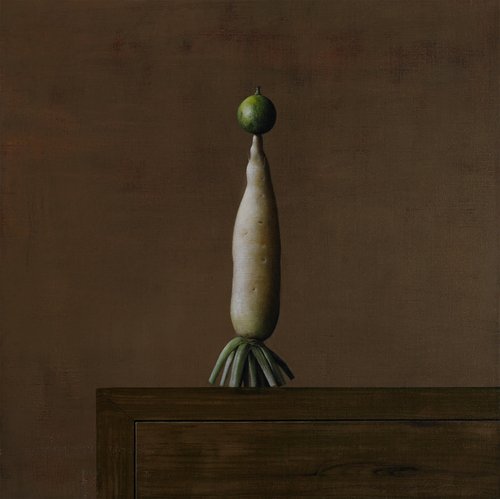 Still Life (2000)
Ahmad Zakii Anwar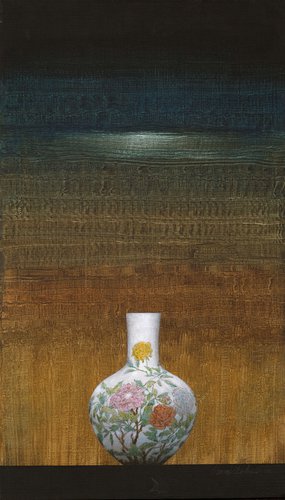 Vase (small) (2000)
Ahmad Zakii Anwar